NEO and Arkane Network announced a partnership the past week and it's time to dive deeper and get all the information. I had the pleasure to discuss with Karel Striegel, CEO of Arkane Network and Denis Sulov, Associate Manager at NEO and got some insights for both projects as well as their future plans and more!
I believe that NEO doesn't need an Introduction, its been here for ages and it's the leading blockchain in Asia, especially in China. On the other hand, Arkane Network is a wallet-as-a-service and API/SDK provider that helps games and dapps in so many ways, with a strong focus on eliminating adoption barriers.
This Q&A is divided into three parts, for the first one, I am asking questions to both, for the second one, questions are for Karel regarding Arkane Network and finally, for Denis and NEO blockchain.
Without further ado, let's skip to the Questions and Answers.
D stands for Denis from Neo and K for Karel from Arkane Network.
Great to have you with us guys! For our first question, I would like you to tell me about your partnership. Why did you decide to partner?

D: Arkane has a unique product on the market, offering a wallet API, which allows game and Dapp developers to focus on coding without having to learn specifics and tools of a new blockchain. Also, there was a demand from some of our gaming partners, 0xGames in particular, that will be using Arkane for the connection between their game and our blockchain. Finally, the added value of first-line customer support in Arkane – saved time for our developers to complete the job.
K: Hi George, first of all, thank you for organizing this small Q&A. We meet Denis and John at the Crypto Games Conference in Minsk, we were introduced by Sergey from 0xGames, immediately we noticed that we had the same vision of how people should interact with games or dapps. They were very open and explained their long term vision, being able to transform into an enterprise-grade solution and as such one of the first steps is to provide the developer community with high-grade building blocks. A vision Arkane shares, we feel even though the blockchain ecosystem is still young, it is time to increase the quality of the products within the space. Partnering with NEO, allows us to work with a foundation that has the same values and strive towards the same goal.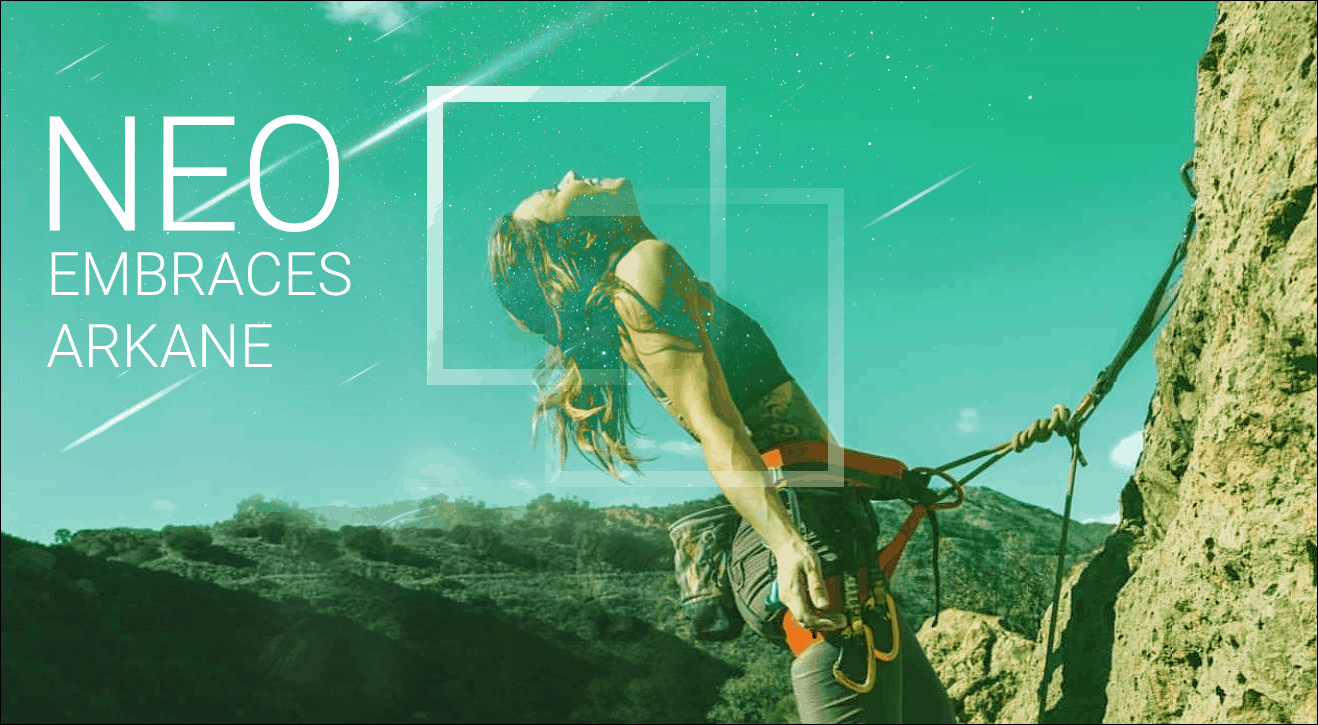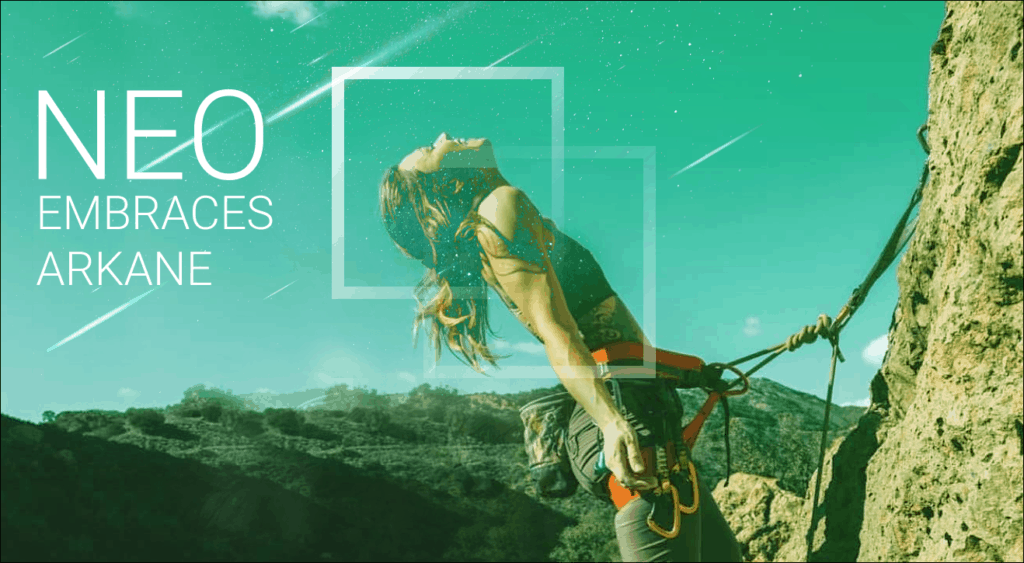 What should we expect from the NEO & Arkane partnership and what are the next steps you are going to follow?
D: 0xGames will integrate NEO in 0xWarriors and 0xRacers titles using Arkane and we will be happy to offer this solution to other game developers just starting to integrate NEO through our EcoBoost initiative.

K: As Denis mentioned, in the short term we will see 0xGames adding support for NEO in several of their titles, including the mobile editions. Making it one of the first NEO games in the Apple and Google store. Further, we are providing first-line support to all players with a NEO wallet, helping them where needed, as such providing an extra service towards the NEO community.
How do you believe your partnership will benefit the blockchain community?

D: This is one of the first games using Arkane and I believe this will show the market a completely new way of Dapp-blockchain interaction and development. Game developers will learn that they won't have to study the features of a new protocol and wallets/APIs when they decide to integrate a new blockchain – because Arkane has already taken care of that. Likely more developers will consider Arkane and similar products for their Dapps and games in the future when integrating NEO blockchain.

K: We, at Arkane, believe that the blockchain ecosystem is still small and ecosystems should not be competing but working together, build bridges, grow together, something NEO understands. They embrace Arkane even though we support other blockchains (Arkane currently support 8 blockchains). With NEO another big player understands that mainstream adoption has to come from the applications, and only when they are easy to use with a little friction as possible. This partnership is yet another step towards building bridges and making blockchain apps more accessible for mass adoption.
This is a question I always like to ask. Where do you see blockchain gaming in 5 years from now?
D: Even if this blockchain revolution doesn't impact every single game in the industry, blockchain will be used in many, many games. Either for turning in-game money into cryptocurrencies and then listing it on exchanges for liquidity or for upgrading game items into NFTs to prove the ownership of digital assets.

K: Personally my expectation is that we will see a triple-A game using blockchain tech within one or two years. Raising the bar for all that is to come. I hope that in five years new monetization systems based on blockchain have proven themselves and that it becomes as common as launching a Kickstarter campaign to cover the development costs.
We have completed the first part of Q&A. The following questions are addressed to Karel from Arkane Network.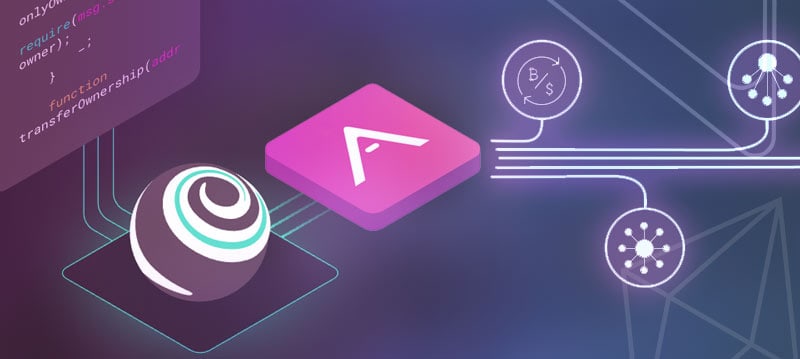 Karel, Why don't you tell us about yourself and your role in Arkane Network.
My name is Karel and I'm the CEO of Arkane Network, as a young startup every member has to wear different hats, mine is mainly one of product owner and business developer. Basically bothering people all day long.
What can you tell us about Arkane Network? What is that you do and how does the blockchain community benefit from it?
Arkane's mission is to make blockchain accessible to all, from end-user to developer, by creating services tailored for less blockchain savvy people and try to reduce friction as much as possible.
Arkane so far has been in strategic partnership with various games, how do you lower the entry barrier for non-crypto users to use dapps?
By solving one problem at the time, the first one being the lack of a blockchain address. Arkane allows games to provide addresses out of the box to their players. On top, it doesn't require their players to install any software, such as browser extensions, dapp browsers or desktop software. Leading to dapps becoming device and browser agnostic. It allows 0xGames to release some of their titles in the Apple and Google store. Personally I'm looking forward to starting working with a studio that wants to release on consoles.

Arkane offers support for multiple blockchains and NFTs, why did you choose to add NEO Support into your ecosystem and what are the criteria to integrate a new one?
Several reasons, we have the same vision, we understand that we have to grow together and they are looking to get into the blockchain gaming scene. It provides us with a first-mover advantage and we've gotten the request from Sergey, CEO 0xGames. Additionally, NEO is looking to increase the overall quality of its ecosystem and our first line support towards end-users but also dapp developers play an important role.

NEO is one of the chains that really doubled down on the developer support, not only did they provide us with great support (e.g. they've extended their own Java SDK to better fit with our needs), but they collaborated with us on writing the adaptor needed to plug NEO into Arkane. We love the hands-on approach.

Can you highlight the benefits of building/Integrating Arakane using Your SDK/API?
Dapps using Arkane can produce an application:
that doesn't require users to own a blockchain wallet.
that doesn't require users to download software (browser extensions, dapp browsers, …).
that works in any browser.
that is device agnostic (web, desktop, mobile, console).
that can be put in the iOS and Android stores.
where the blockchain technology is not visible to the end-user.
that can define certain restrictions/limitations on wallets.
that supports multiple chains. (e.g items on Ethereum and TRON, …)
the runs on a sidechain.
integrated token swap feature.
Users of an Arkane wallet get:
one place to manage all their wallets and digital assets.
first-line customer support.
a wallet that is browser and device agnostic. Any device, anywhere. (including mobile). Same wallets on your desktop and on your phone.
supports not only tokens but also NFT's.
How easy is it for a developer to build using your SDK/API?
I hope it is easy, otherwise, we did a poor job. To support developers, we have a documentation portal and a developer demo app, additionally, we always create a chat group between our developers and the dapp developers so feedback and support can be given instantly.

What's next for Arkane Karel?
To be honest too much, we have several chains that show interest in our support, we also want to improve our sidechain functionality, then we want to introduce better ways to onboard new users and at the same time we are working on the beta release of a new platform which we hope to start piloting in the next few months.
We have now reached the final part of our Q&A. In this part, I will address questions to Denis regarding NEO Blockchain.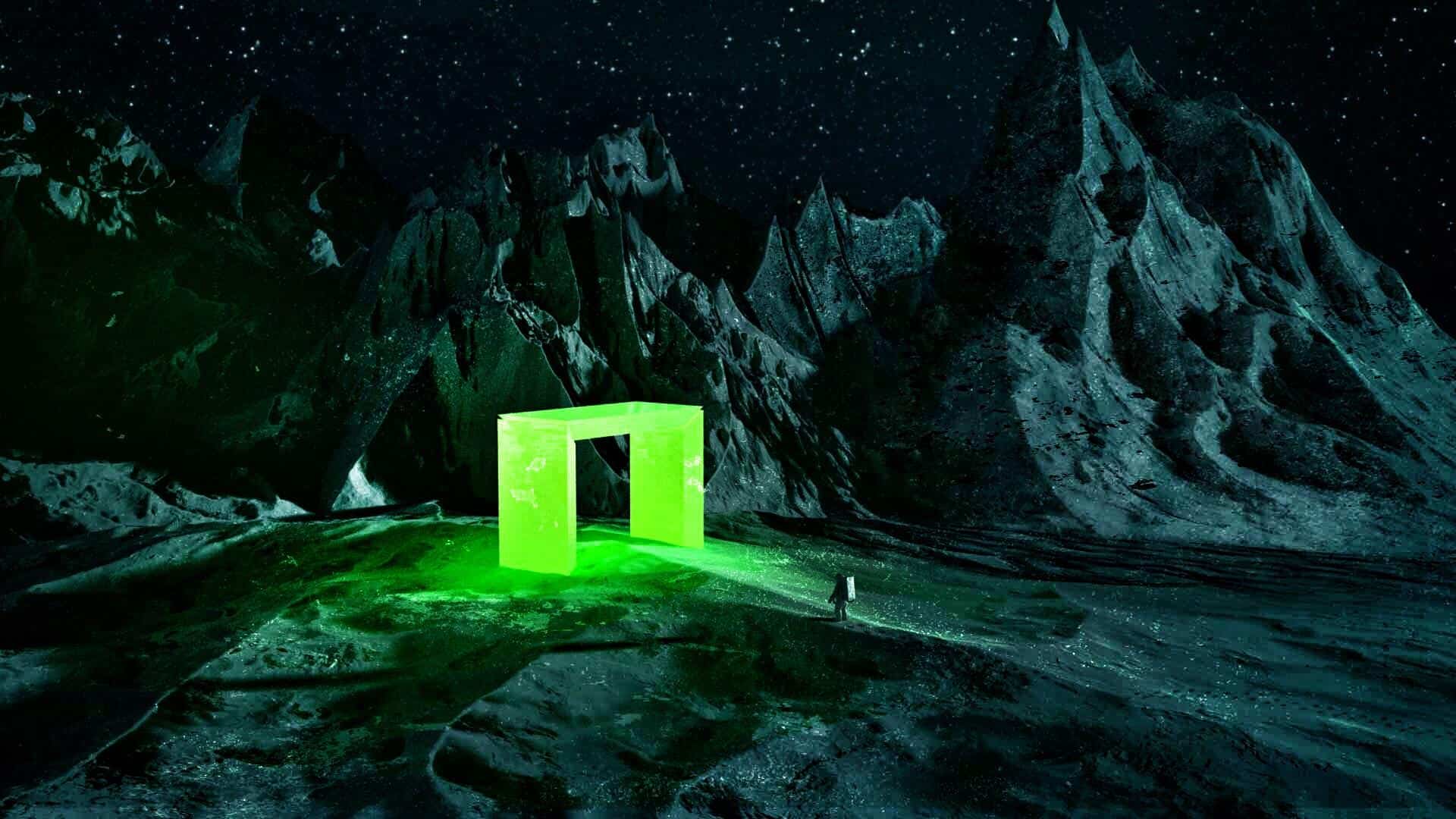 Denis, I remember NEO since the AntShares era. It's been a tremendous ride until today. We can say the NEO is the leading blockchain in China nowadays. How did NEO reach this great success story?
Thank you for following our project from the beginning. Through our commitment to technological innovation as well as our strong ecosystem, we have been able to thrive thus far, both in and outside of China. Moving forward, we aim to accelerate our development to foster an optimized environment for developers.

As a blockchain gaming website, I can't hold myself to ask when are we going to see Unity/Unreal SDKs for NEO?
As a developer-centric ecosystem, we're open to both Unreal and Unity SDK. We've already integrated Unity SDK along with Cocos2d-x to offer an optimized experience to developers.

Are there any upcoming 3D Games that could potentially go mainstream under development on NEO?
We have two 3D games coming, namely CryptoFast and GroundHunter. I'm myself especially looking forward to GroundHunter, because I used to play a lot of FPS games in my teenage years. Given our large male demographic, I'm sure GroundHunter, as a cutting-edge FPS game, will be well-received.

The Neo EcoBoost initiative we recently introduced, what steps are you taking to help blockchain gaming thrive on NEO?
EcoBoost is an initiative aimed at providing support for dApps and developers–including games–throughout their entire life cycle. Through EcoBoost, we look forward to deepening our support for our ecosystem in various ways, from connecting dApps with major distribution platforms like StateofDapps or Dapp.com along with popular wallets like Cobo. Moreover, EcoBoost also encompasses marketing and promotional support through our owned accounts as well as our leading media partners. Please check out our EcoBoost page.
Why should someone prefer building a dapp or a game on NEO rather than another blockchain?
As a developer-centric ecosystem, we are committed to enhancing accessibility while delivering a comprehensive suite of tools and features. For example, we support all major programming languages and recently launched NEO Blockchain Toolkit for .NET, a plug-in offering seamless integration with Microsoft Visual Studio. Through these features as well as our ecosystem's collaborative spirit, we are helping projects grow together.

What's planned for the future of NEO?
Though we've achieved a lot, this is only a beginning – as we've announced recently at our Community Assembly in Shanghai, we are making NEO the most developer-friendly blockchain by investing time and resources into the tools for developers. For example, NEO3 will reduce the amount of required code by 20%, and improvements for major development environments such as .NET are coming. Finally, features like decentralized storage on our NeoFS will change the game, because truly decentralized dapps will become feasible for the first time.
This is the end of the Q&A with NEO & Arkane Network. Thank you, everyone, for reading us!