Despite the general downtrend in crypto markets recently, Axie Infinity has seen massive growth in the past few weeks.
Axie Infinity has become the biggest decentralized application in terms of revenue, making more than Metamask, Synthetix, MakerDAO, Curve and Pancakeswap combined. The Pokemon-inspired virtual pet game allows players to raise and breed new pets, fight battles against each other, breed or sell these Axies for real money in the marketplace.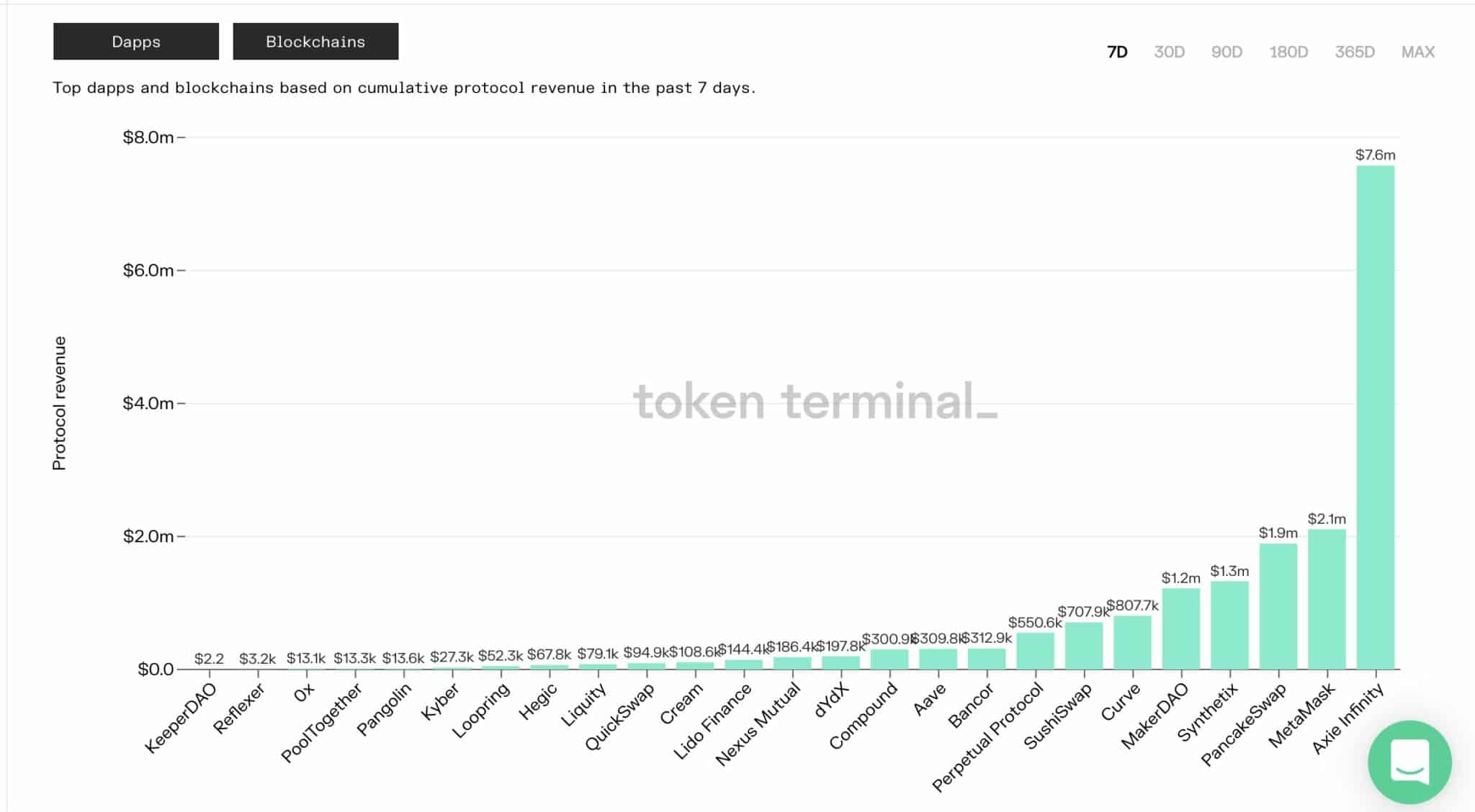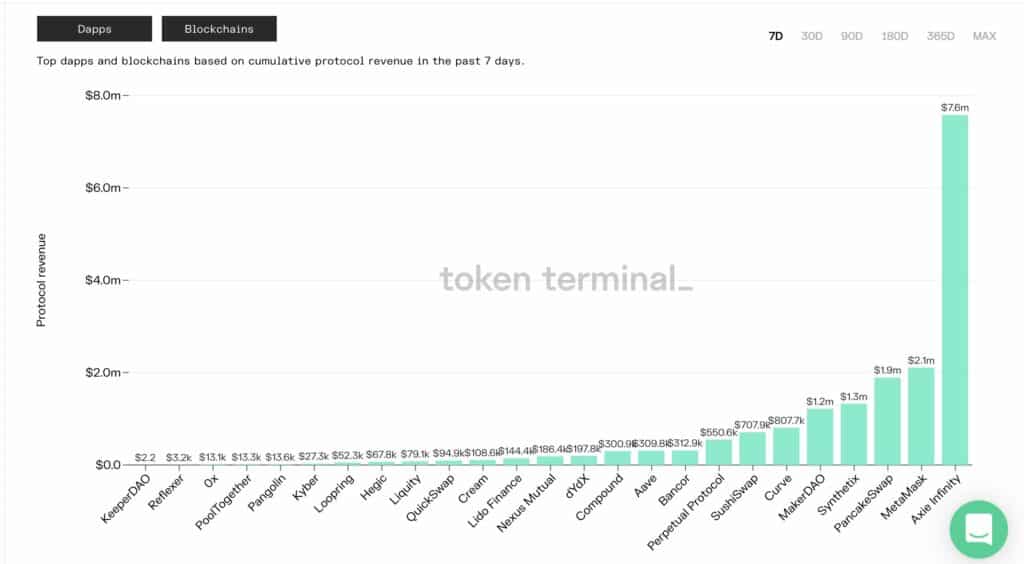 Axie Infinity Tokens
There are two tokens in Axie Infinity: AXS and SLP.
AXS is an ERC-20 token for the Axie Infinity community. Using this token, players can earn more AXS by staking and having governance rights in the game.
The AXS token was trading at a price of around $5 at the start of this month. Since then, AXS has gained 300% and the price is just below its all-time high of $21.5 at press time.
The SLP token – which players can mine in the game and use for breeding new Axies – has also seen a rise. SLP's price gained 175% since July 1, jumping from $0.13 to $0.35 at press time.
New Users
It can be said that the growth of Axie Infinity is not based on speculation since a large number of new users are joining the game regularly.
Axie Infinity's daily active users have almost doubled from ~250K at the end of June to more than 490K as of yesterday. The number of Discord members has almost doubled during this period, increasing from 194K to 370K members.
According to Delphi Digital – the company that also purchased five extremely rare Axies – the Ethereum sidechain Ronin for Axie has accelerated the game's growth in Phillippines, Venezuela, Cuba, Qatar, and the UAE.
Marketplace Growth
Axie Infinity's marketplace is where players can buy Axies, lands, and other game items. New players are joining the game every day, which has given a massive boost to its economy. Marketplace volumes have been rising steadily ever since the game's launch.
Yesterday, Axie reported a growth rate of 73.69% in its monthly marketplace volume.
The total volume of the transactions between players has reached $163 million, with over 345266 new axies sold in the past seven days.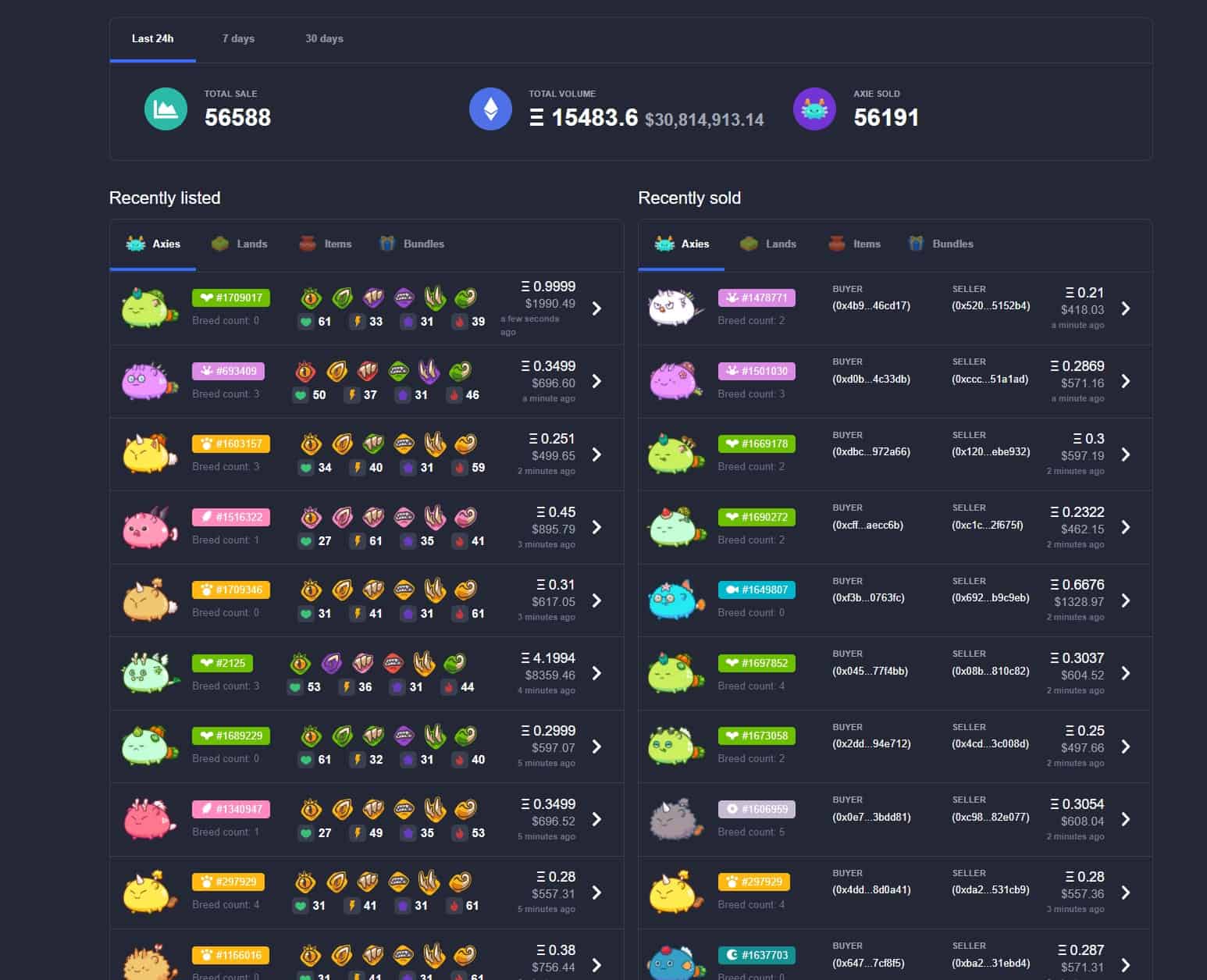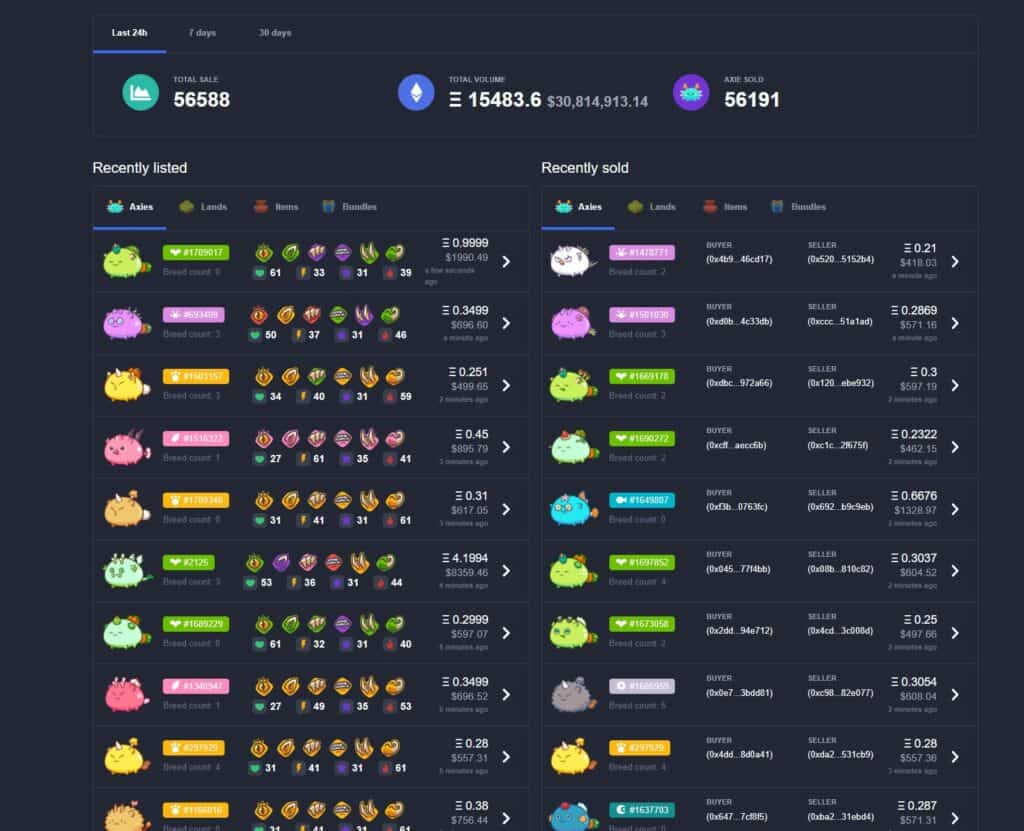 Axie Teams Cost
Players have to build a starter team in Axie Infinity consisting of 3 Axies in order to play the game.
20 Days ago, Axies would cost 130$ floor price, and now the price has surged to $400 per Axie. If we go back to 2018, the minimum cost for a common Axie was $2, while rare ones sold for around $100.
Future of Axie Infinity
The recent boom in growth is very encouraging for the game's developers and supporters, but it still remains to be seen if this uptrend will be held through increased adoption of the game and support from players in the future.
Axie Infinity enjoys the support of a solid and dedicated community of players. Many people have taken this game as a full-time job, especially in the Philippines, a country where the highest number of players come from. It is also attracting people who are not much familiar with the crypto and blockchain technicalities which will hopefully increase the game's adoption.
All these factors combined, Axie Infinity's future prospects look in the long term.
Before Axie Infinity, no one would have thought that people in low-income countries would be able to support their families and buy food by playing a game that gives financial benefits to its players. Read more about how Axie Infinity has been a way out of poverty and changed people's lives.