Welcome to the TOP 10 Enjin Games review; today, we are going to explore the best play-to-earn nft games powered by the Enjin platform and the Efinity Parachain.
Enjin is the thought leader of the Metaverse concept. Nowadays, with Efinity on the horizon, we expect to see a series of games released.
Efinity is the next-generation blockchain for NFTs – some call it the internet of NFTs, with over 70 partners onboarding.
This concept of Enjin's gaming platforms creates a "multiverse" – in-game items from one game can also be utilized in other games. Furthermore, Enjin's native token, $ENJ, pumped 1200% in April.
Even though Enjin is well known in the world of Web3, are there any games that are worthy of playing and you can make money out of them?
This article will review the Top 10 Enjin Games that have a huge potential to blow up in the near future.
---
Top 10 Enjin Games For 2022.
Space Misfits
Visit Space Misfits.
Currently, in Private Beta, Space Misfits is a free-to-play play-and-earn Sci-Fi MMO multiplayer space game built using the Enjin Platform.
In the game, you explore the new world and fight for valuable resources to develop your fleet. You can play the game for free on your Windows PC as you are given a free NFT when you first play.
Additionally, you can fight NPCs, trade with them, and earn $BIT. $BIT is the in-game currency of Space Misfits. Other ways of earning in Space Misfits are by winning airdrops (also in $BIT) and completing in-game quests. You can later sell $BIT on exchanges for other cryptocurrencies.
There will be more updates in the future that will feature more earning capabilities. For instance, you can play the deep frontier stage and earn Crystal Crelyte – you can then exchange it for $SMCW, which can also be used for in-game asset trading in the P2P marketplace.
You can download the game and play it right away.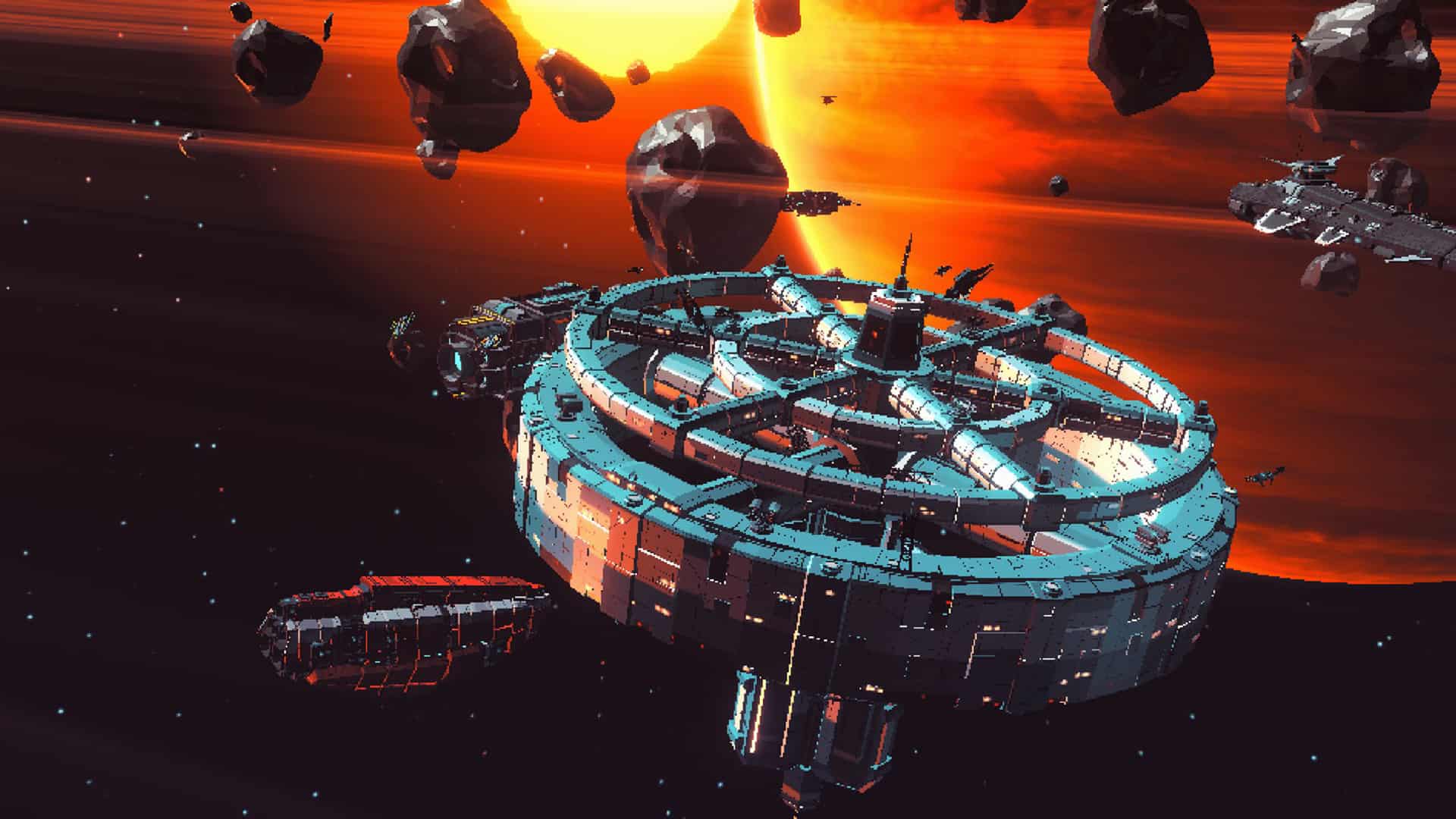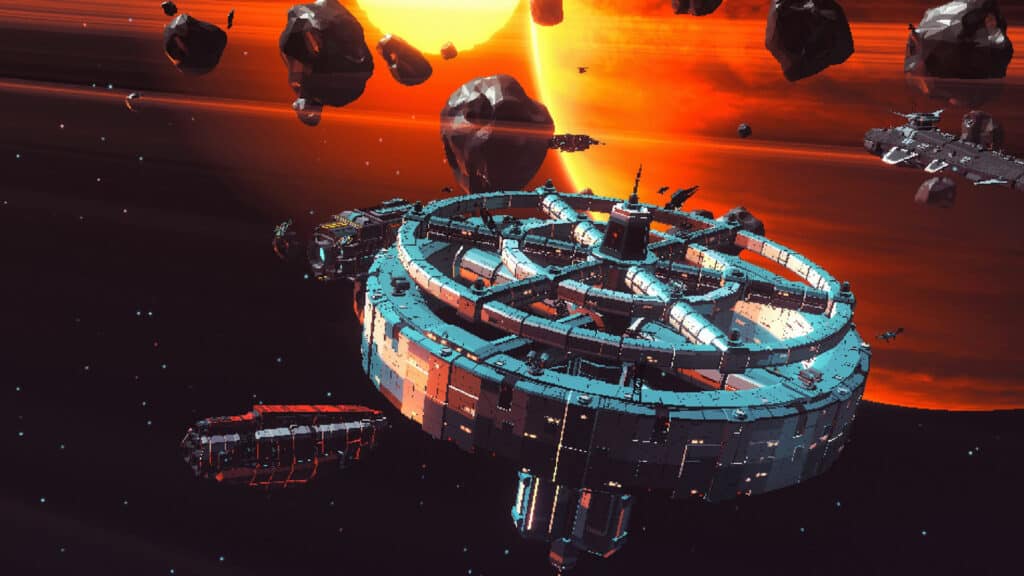 Is Space Misfits free to play?
Yes, you don't have to buy anything to start playing and earning. However, you always have the option to buy NFTs to support the developers.
---
Lost Relics
Visit Lost Relics.
Lost Relics is a free-to-play blockchain Action-Adventure Role-Playing Game where you save the townsfolk from beasts and take on different quests to bag precious relics.
Utilizing the Enjin Blockchain and developed in Unity, Lost Relics is all about finding Relics that are the most precious things in the game. The adventurer is always on a quest to find them, hidden around the universe.
To progress and earn in the game, you have to defeat the NPCs and complete different quests around the town.
Additionally, you can earn gold coins, NFTs, and shadow tones. Some of these items are so valuable that you earn a good profit by selling them in the marketplace. Shadow stones are a representation of $JENJ (an Enjin token). You can swap shadow stones to JENJ and vice versa.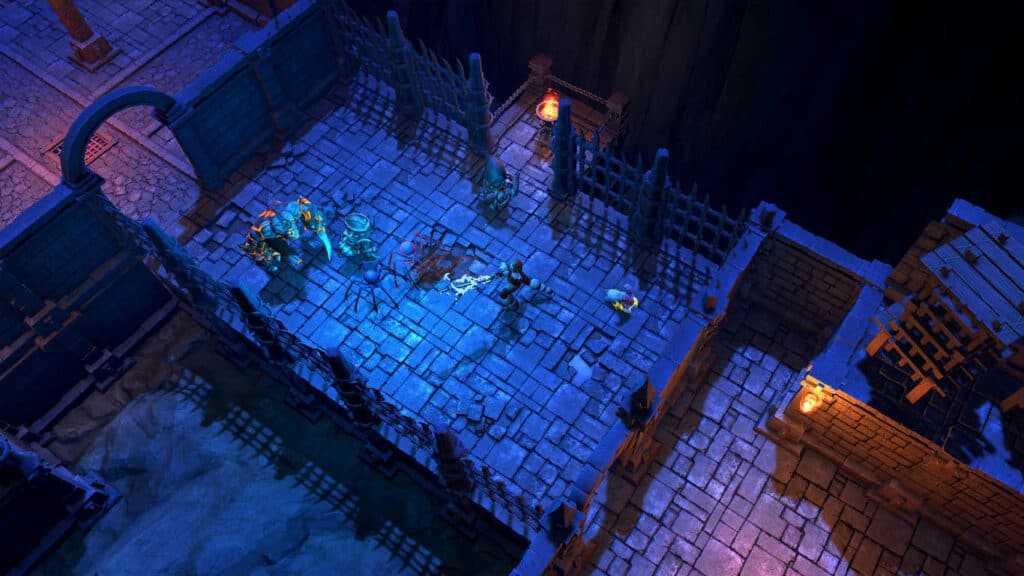 Is Lost Relics free to play?
Lost Relics is free to play, but the due to huge demand, most of the new accounts are put on the waiting list. You can either wait for your turn or buy a Power Pendant (7/30/90 days) at the Shop.
---
9Lives Arena
Visit 9Lives Arena.
9Lives Arena is an online role-playing game that focuses on skill-based PvP combat. The game includes resource gathering, item crafting, permadeath, and persistent progression.
9Lives Arena also features Ooogy – the world's first companion (works online and offline) that's available to accompany you 24/7.
As you enter the game for the first time, you have the option to develop your character (from no fixed classes). The best thing is that it takes a few hours, and then you can grow your character's abilities as you play the game, hence, persistent progression.
You can buy 9LA blueprints, create unique skins, weapons, armor, and other in-game items, and sell them on the marketplace. Each in-game accessory is an NFT. Buying rare blueprints basically makes you a retailer and manufacturer of skins as NFTs.
If you have enough in-game resources, you can craft as many skins as you like based on the blueprint you purchased.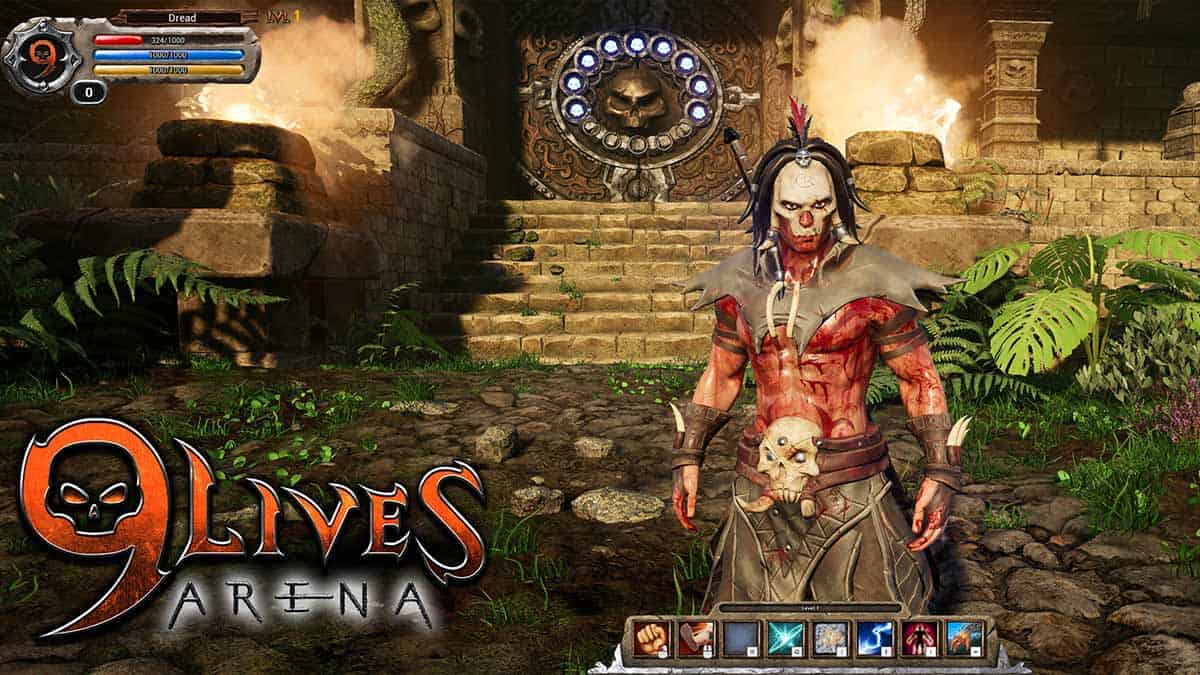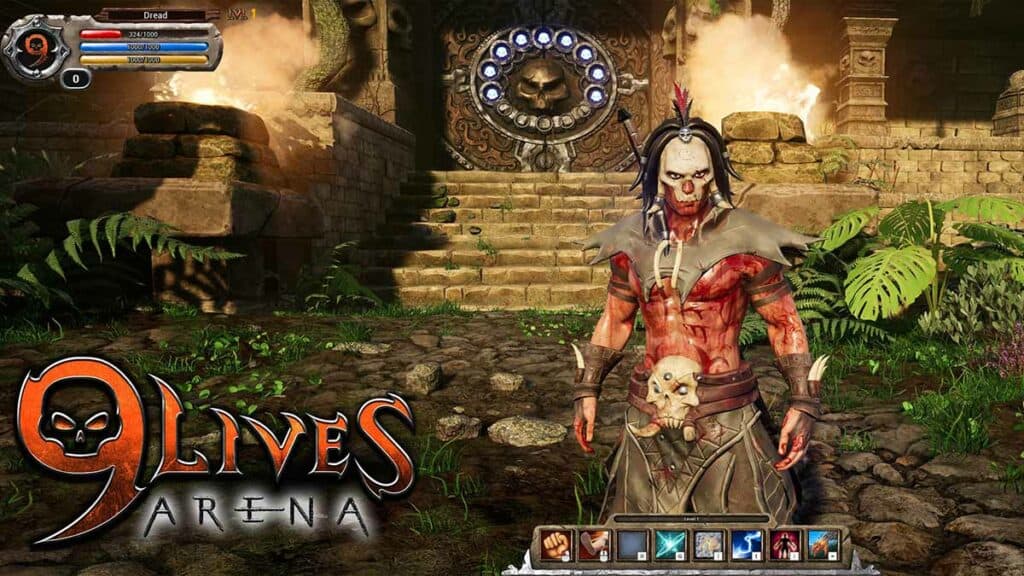 Is 9Lives Arena free to play?
Yes, 9Lives Arena is free to play. However, the play-to-earn features are only unlocked when you buy NFTs or blueprints that enable you to make profits.
---
The fourth one in the list of top 10 Enjin games is
Kingdom Karnage
Visit Kingdom Karnage.
Kingdom Karnage is a cross-platform animated trading card game featuring PvP matches. You can use your character cards and their different strategies to defeat your opponent – you can also combine different cards to create one powerful card to dominate them all.
Your character has Attack Power, Ability Power, and Hit Points – all three are improved with each level you complete.
When you go to battle, you are equipped with a deck of 30 cards. These cards are of different rarities (Common, Uncommon, Rare, Epic, Legendary). Apart from PvP, you can also partner up with other players in a 3v1 PvE mode where you defeat the dungeon boss.
Nearly every in-game item in Kingdom Karnage is an NFT that you can trade. As you defeat dungeons, you can sell the loot you got on the marketplace to earn money. You also have the option to rent your items to other players to boost your income.
Kingdom Karnage also allows you to stake $KKT – you win staking rewards every month. Kingdom Karnage is available to play on PC, Android, and iOS.
Is Kingdom Karnage free to play?
Yes, Kingdom Karnage is completely free to play. You can earn rewards without spending anything in the game.
Another game in the list of top 10 Enjin games is also from Kingdon Karnage but Heroes!
Kingdom Karnage: Heroes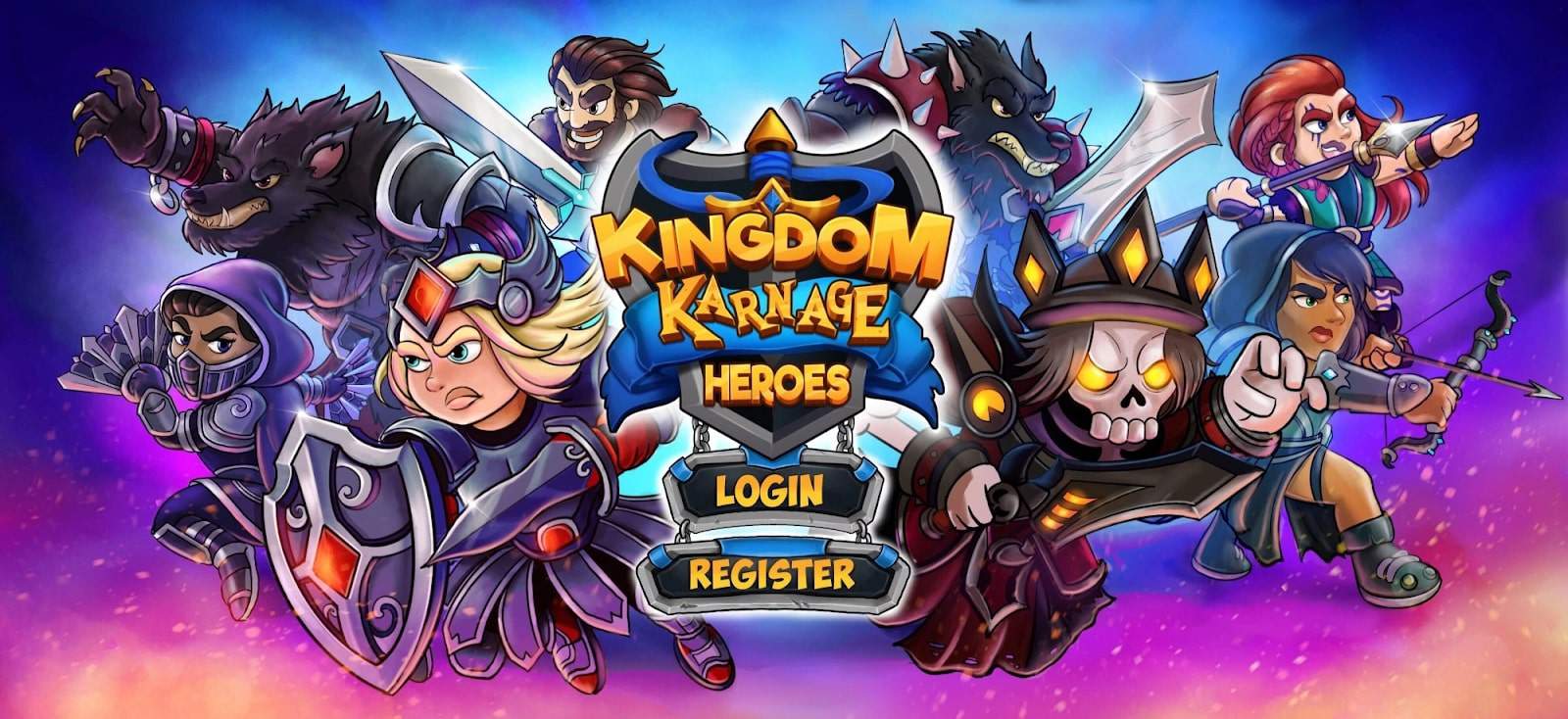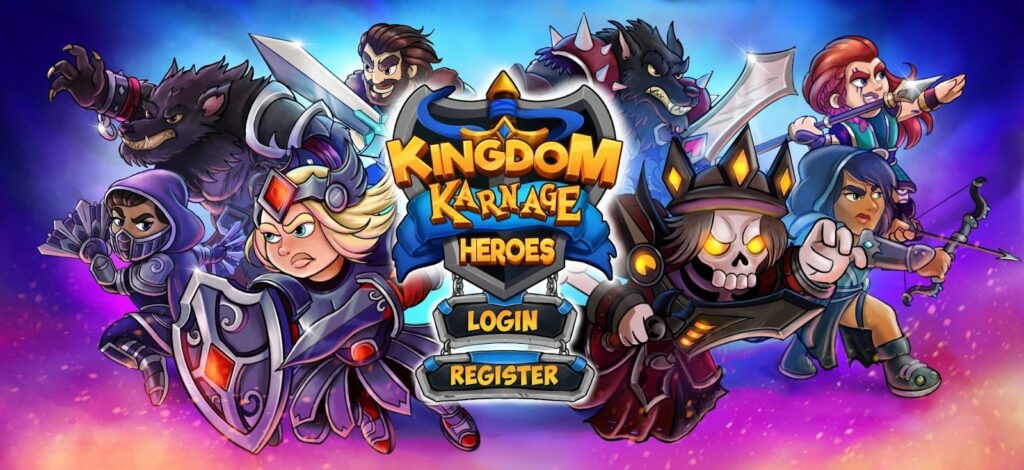 Kingdom Karnage: Heroes is another P2E game by KK. The public Beta for KK: Heroes launched on 26 September. Just like that original game, KK: Heroes has quick and short PvP battles with decks.
KK: Heroes is set in the same universe as the kingdom Karnage. You can use your assets from KK to KK: Heroes. Both these games have the same token, $KKT.
---
Infinity Realms
Infinity Realms is an open-world survival MMO game where you fight monsters, explore worlds, and craft gear. As you explore the universe of Infinity Realms, you loot the open world and create a real estate.
In the multiverse of Infinity Realms, there will be more than 15 different worlds, with each world having its own rewards and storylines.
Players will enter the game with a default skin unless they don't buy an Infinity Being from other players. Infinity Beings provide services across the multiverse and produce goods when you're not actively using them.
To provide rest, safety, warmth, and security to your Infinity Beings, you need tradable real estate NFTs on the marketplace.
You can earn Infinity Shards in Infinity Realms and climb up the leaderboard to earn rewards.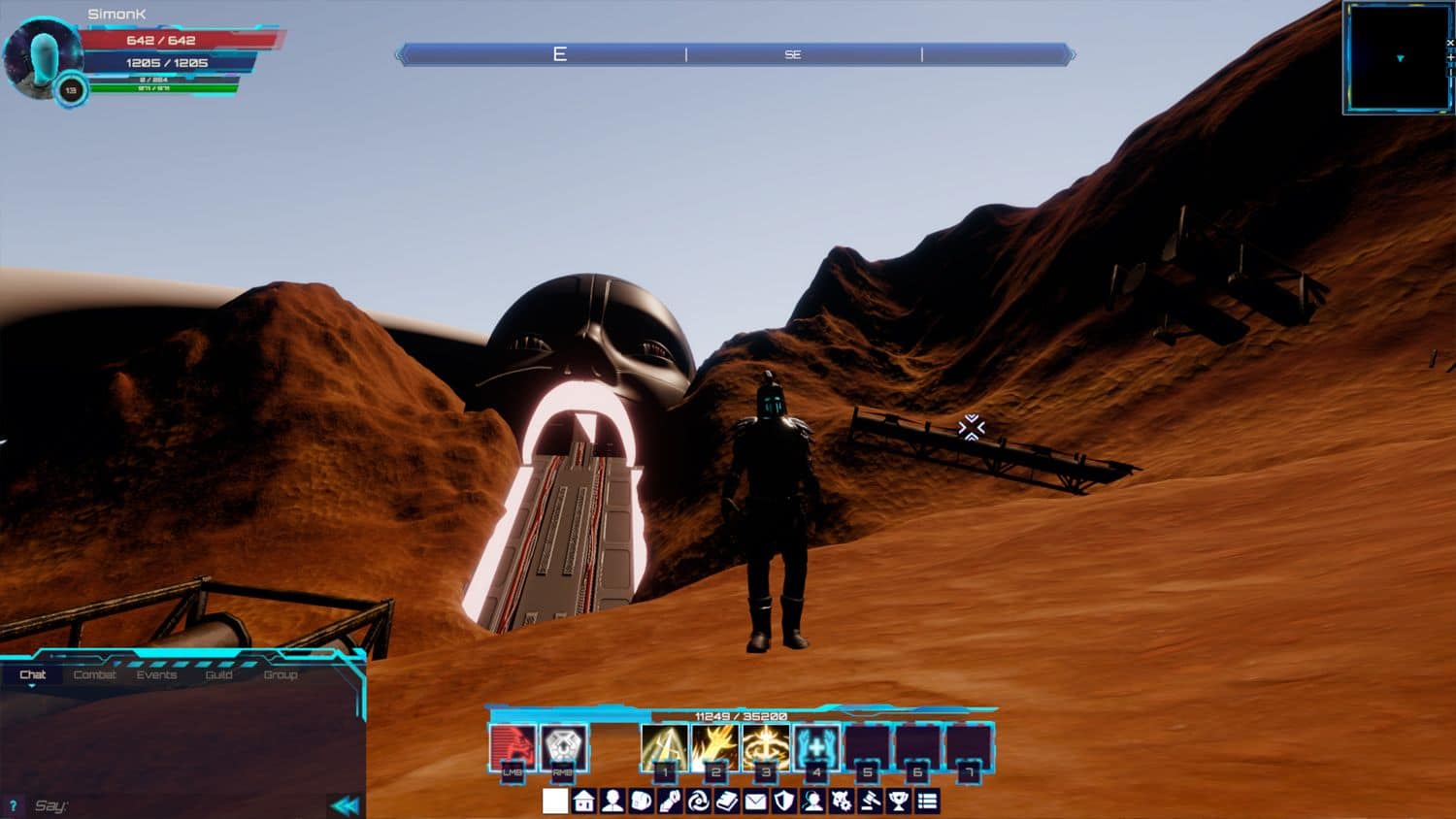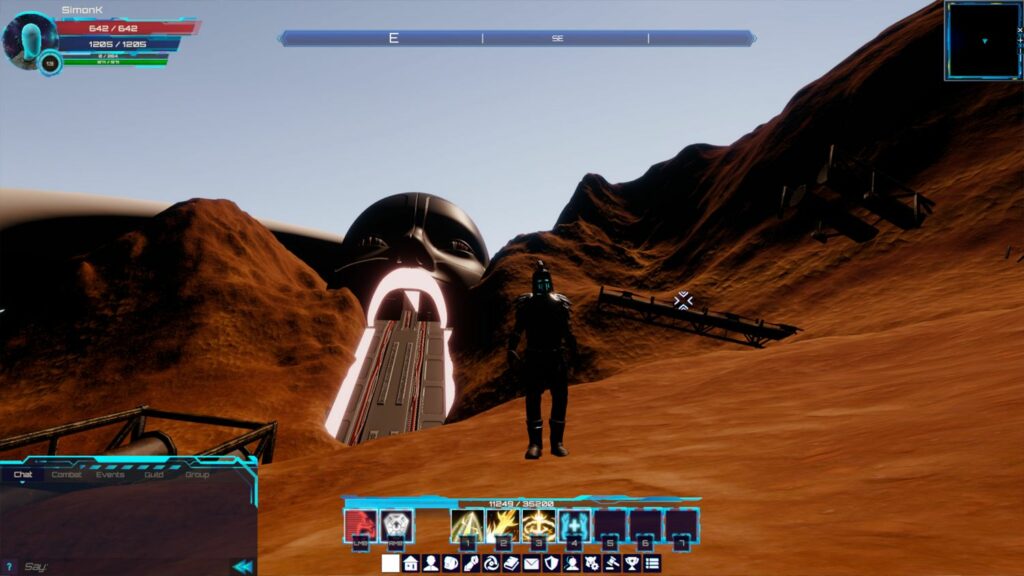 Is Infinity Realms free to play?
Yes, Infinity Realms is a free-to-play MMO on the MyMetaverse platform.
---
Forest Knight
Visit Forest Knight.
Forest Knight is a play-to-earn turn-based strategy game where players go through amazing adventures with unique Heroes.
Featuring both PvE and PvP battles, this turn-based strategy game is where players find themselves in an unknown land – they have to build a team of Heroes and fight evil to survive and progress. Each Hero has its own exclusive NFT and unique abilities.
As every in-game item is an NFT, this gives the players True Item Ownership as promised by Forest Knight. The value of these NFTs depends on their strength and rarity. Some of the NFTs are so rare that there are only 10 of them that will ever exist.
Players can upgrade their in-game items and sell them on the marketplace to earn profits. Forest Knight currently has skins, accessories, and weapons as in-game items. They plan to add land, pets, and much more in the future.
Forest Knight features $KNIGHT as the in-game utility token. Other than buying stuff in the game, $KNIGHT holders will be eligible to receive in-game benefits as well as vote for the future of the game. You can also stake $KNIGHT to win rewards.
The game is available to play on Android and Windows.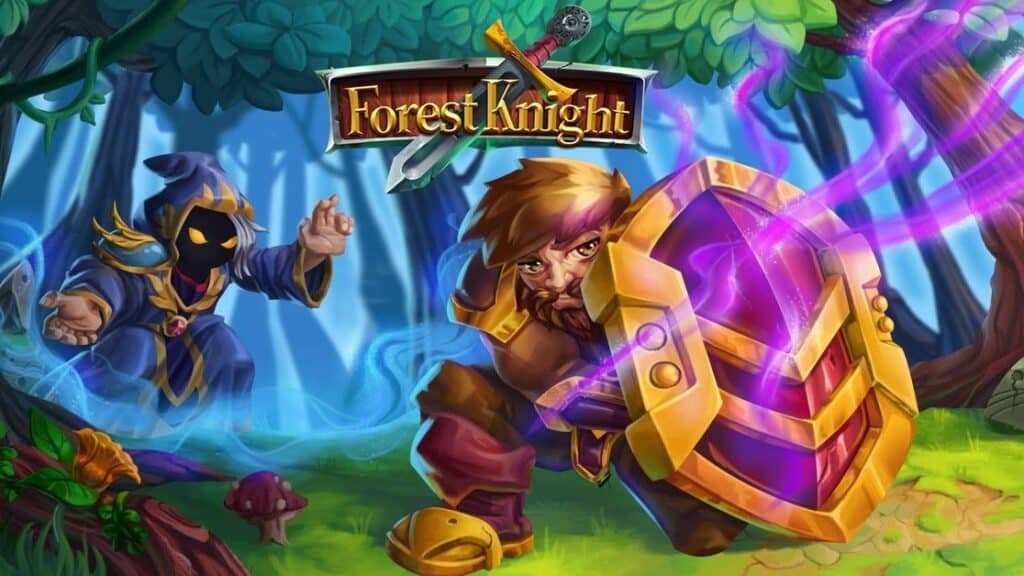 Is Forest Knight free to play?
Yes, Forest Knight is a free-to-play, play-to-earn game.
Alterverse
Visit Alterverse.
In the massive metaverse of AlterVerse, Sky City is the central hub where all the awesome activities take place. AlterVerse is an Enjin-based game in which Sky City resides that is located in the cloud of planet Aureus.
Players can customize their characters, trade real estate, and earn crypto in this free-to-play, mesmerizing city. To make Sky City as realistic as possible, the developers have put in-game voice chat along with Weather Transitions and Full Day and Night Cycles.
The city will feature 16 massive Halospheres. These Halospheres will float around the central Plaza where the players will land. In these Halospheres will be NFT plots of land for sale. Players can build homes on these land plots and rent them to other players for passive income.
You can also purchase a shop (and sell goods for crypto) in Sky City or showcase your NFTs in the NFT Art Gallery for sale. In Sky City, there are always challenges and games going on that reward you as you play and win.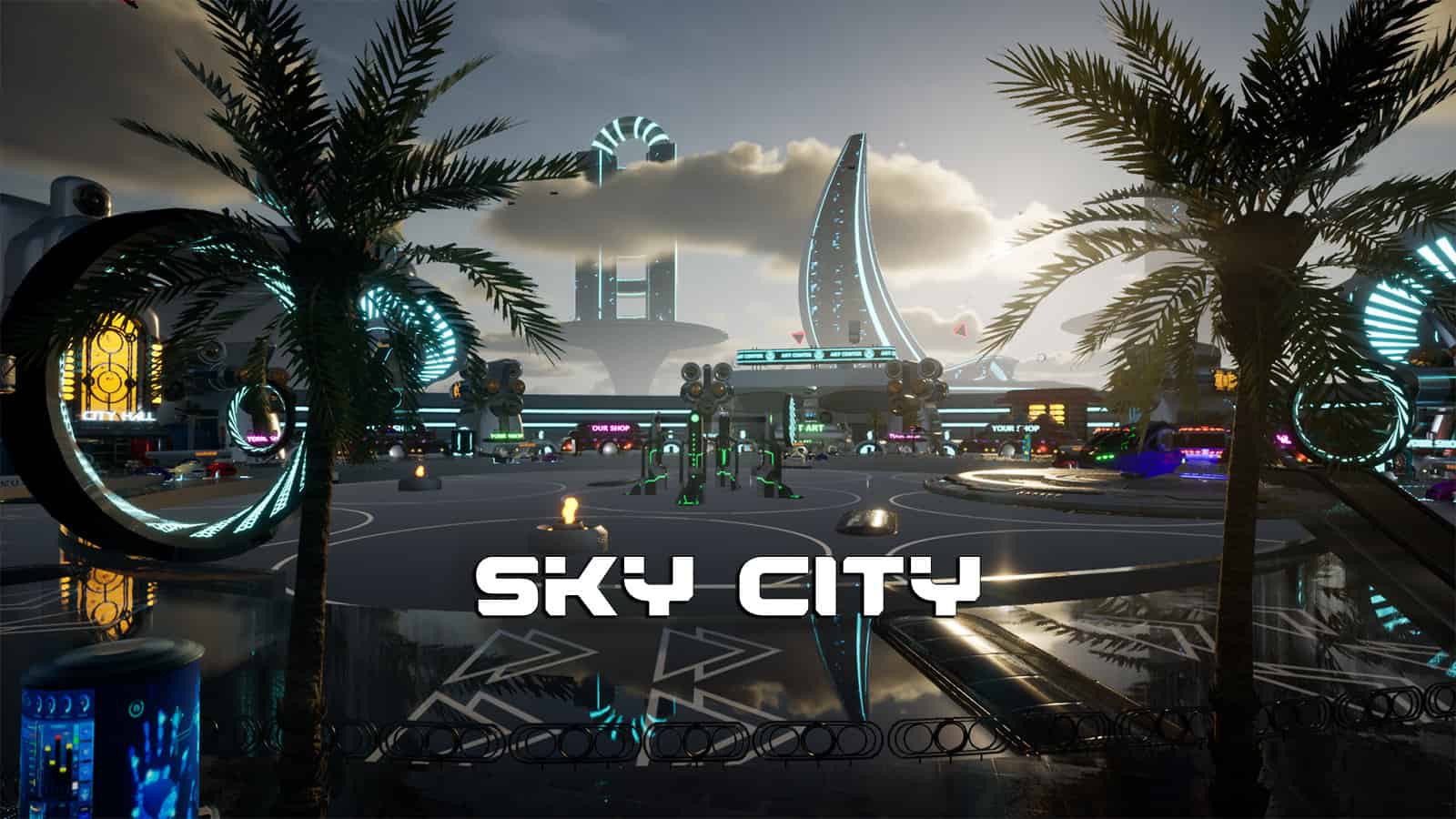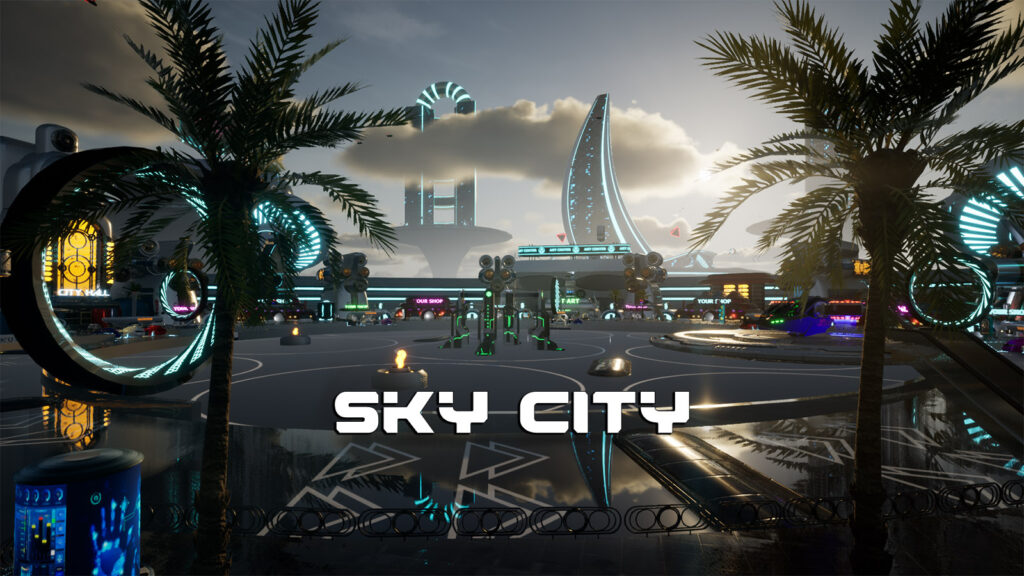 Is Sky City free to play?
Yes, you can play Sky City for free and still earn crypto as you participate in different activities across the city. However, buying income-generating assets will boost your crypto earnings.
---
Pandemic Multiverse
Visit Pandemic Multiverse.
Pandemic Multiverse is home to cross-games leveraging blockchain assets. For example, the games in the Pandemic Multiverse can have characters, skins, and weapons – all of these assets can be used across all the games in Pandemic Multiverse.
The games so far are – Shooter (coming Q4 2022), Pandemic World (Q4 2022), and Space Combat (Closed Beta) – are available to play in Pandemic Multiverse.
You can collect different NFTs in weekly competitions without having to spend anything, making it free to play. Additionally, you can win Pandemic Diamonds and JENJ from these events or weekly rankings.
Furthermore, Pandemic Space Combat has a public sale going on for their limited character skins NFTs. (of course, you'll have to pay for these rare NFTs)
Pandemic Multiverse is available to play on PC – you also need an Enjin Wallet to make in-game purchases.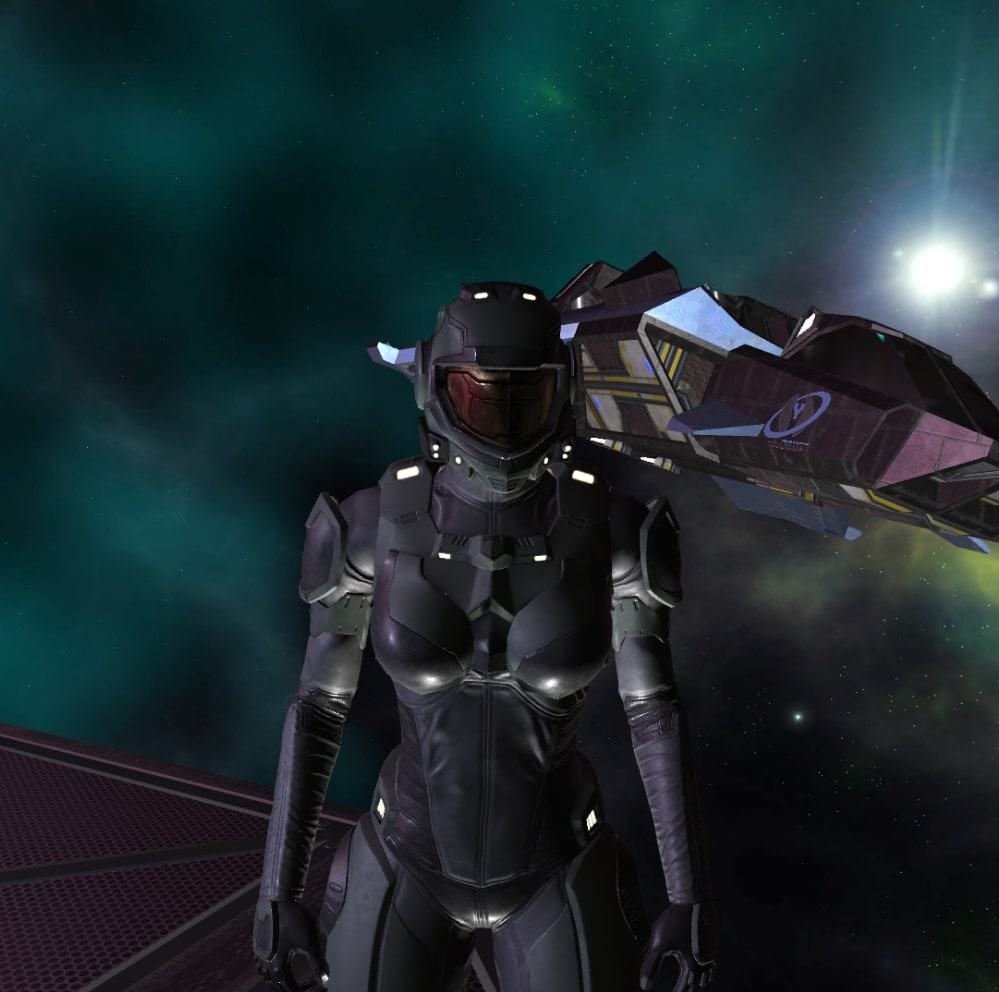 Is Pandemic Multiverse free to play?
Yes, the games are free to play, as you are given a free default character at the start of the game.
---
Crystals of Fate
Visit Crystals of Fate.
With real-time, fast-paced gameplay, Crystals of Fate is a multi-platform CCG (collectible card game) consisting of revolutionary combat and tactical battle maps.
The game has different classes of Heroes, each with its own unique abilities. You can choose your favorite Hero from each class and make a deck of 25 cards to take in battle with you.
You face off your opponent in nail-biting combat and outplay him using different strategies. Since the gameplay is quick and fast-paced, a game usually takes 2-5 minutes tops.
Players can earn Soul Dust and Gold Coins (two in-game currencies) as they play the game and win different quests and battles. You can also purchase these currencies in the shop area.
Crystals of Fate is available to play on Android and iOS – support for PCs will come in the future.
Is Crystals of Fate free to play?
Yes, Crystals of Fate is free to play, as you don't have to buy anything to play and earn. You can earn Gold Coins, Soul Dust, and unique cards as you play the game and defeat opponents.
The last (but not least) one in the list of top 10 Enjin games is a whole metaverse – MyMetaverse!
---
MyMeta GTA Server
Visit MyMeta GTA Server.
MyMeta GTA Server is currently in a closed testing phase only for NFT owners.. With a growing list of missions and other RP elements, This GTA NFT-enabled server is the best way to get entertained through GTA and make some bucks for your time spent.
MyMeta GTA Server supports interoperable NFT assets that can be used across other games of the ecosystem.
---
TOP 10 Enjin Games – Final Words.
Enjin is one of those blockchains that encourage developers to build games on it. With its versatile SDKs and robust API, developers or even non-coders can build games on the chain.
When it comes to games and especially NFTs and crypto assets in games, Enjin is one of the easiest blockchains to play with, thanks to its robust profile of developer tools. This is why we see many play-to-earn games blowing up; a good portion of them are built on Enjin.
This article contained the TOP 10 Enjin games that are either released or ready to blow up as soon as they are released.