The Vulcan Forged ecosystem achieved another milestone as the Marketplace has switched to Polygon Network using the $PYR token.
Along with the Marketplace news, Vulcan has improved the security with with 2FA authentication, a brand new referral system, and an upgraded user experience.
Vulcan Forged has come a long way to make the user experience as simple as possible for the players. Using Arkane Wallet, players can access the blockchain in a simplified form that doesn't require cryptocurrency experience.
The Marketplace, which has over $26 million in transactions, requires players to hold FIRE, 1FIRE = 1 PYR, precisely like a points system with the exchange happening on the spot.
Before Polygon, Vulcan Forged operate on VeChain, a well-known blockchain with Walmart China and others already using it.
For now, the NFT tokens will remain on VeChain, and most probably, a complete transit to Polygon should take place in the future.
Polygon has become a no-brainer choice for every kind of decentralized application. The Ethereum Layer-2 solution is gaining momentum as transaction fees are meager and the transaction speeds quick enough for almost every use case.
Bridge $PYR on Matic For The Marketplace.
Since the Marketplace is on Polygon, users acquiring $PYR from Uniswap, which is the only available way right now, should bridge the ERC-20 $PYR into Polygon.
To do that, head over to the Matic Bridge. That way, you will switch your Ethereum $PYR for the Matic (Polygon) ones.
Then you can send that PYR into your Vulcan Forged PYR Wallet, located in your "My Forge" area.
$20 Million Play-to-earn Pool.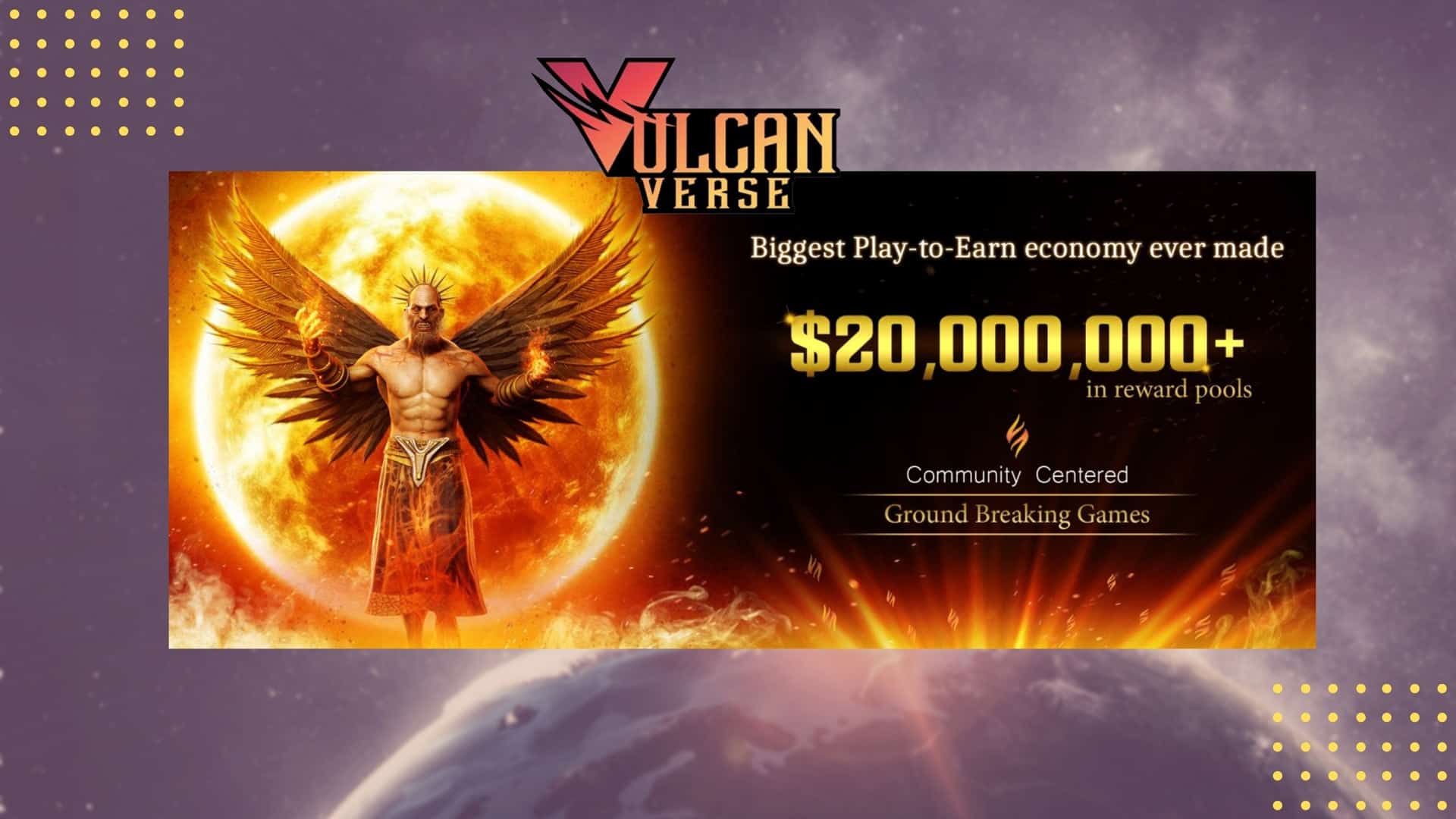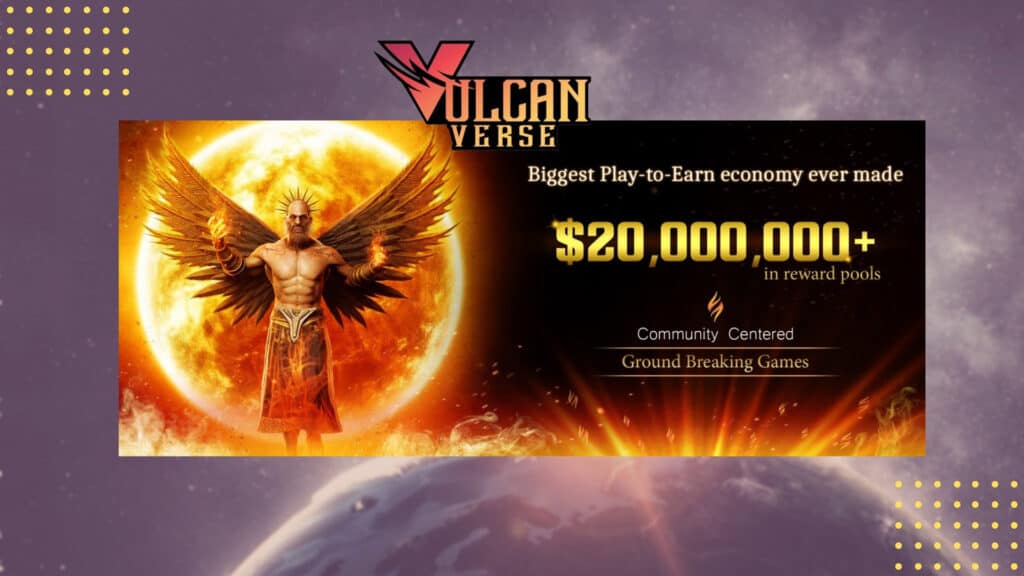 Vulcan Forged has set aside two separate reward pools for the ecosystem users. Earn $PYR through gaming and grinding in the flagship MMORPG game, VulcanVerse, or by giving strategic card battles in Berserk. The possibilities are going to be endless as it grows into an ecosystem for games.
Everyone in the Vulcan community is waiting for Vulcan Verse which is making progress in terms of development. More recently, the third quadrant (territory), Boreas, was released for the early players with impressions so far being great.
VulcanVerse is still in early development stages but this doesn't mean we won't see a public access in the near future as developers on board more and more players for testing. Nevertheless, the MMORPG concept on the blockchain with virtual land ownership, in-game stores and NFTs, sounds exciting.
Berserk $100,000 Tournament.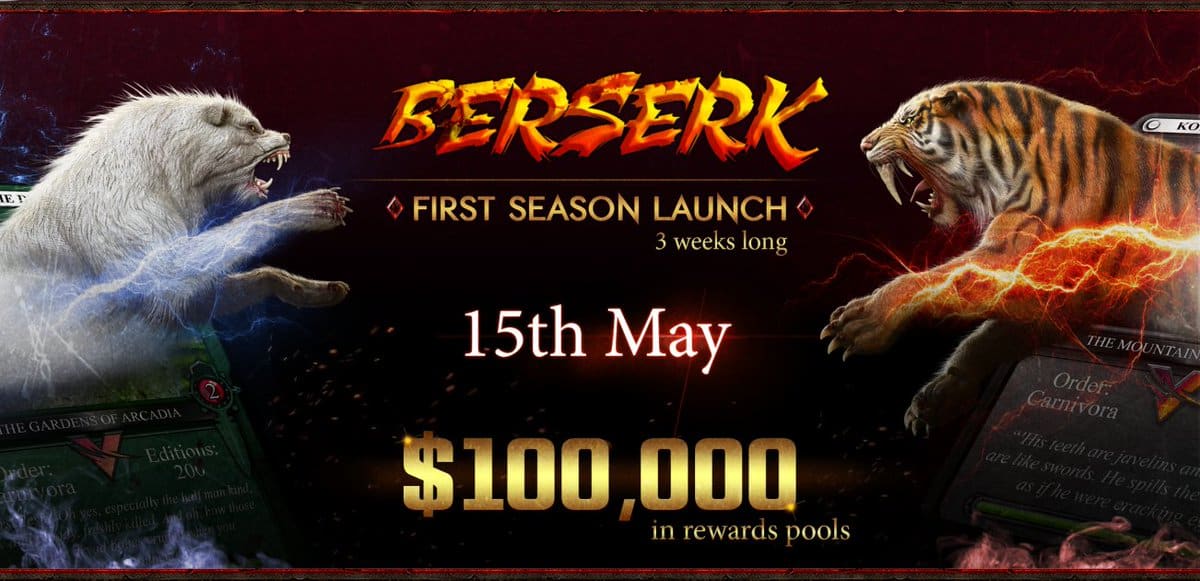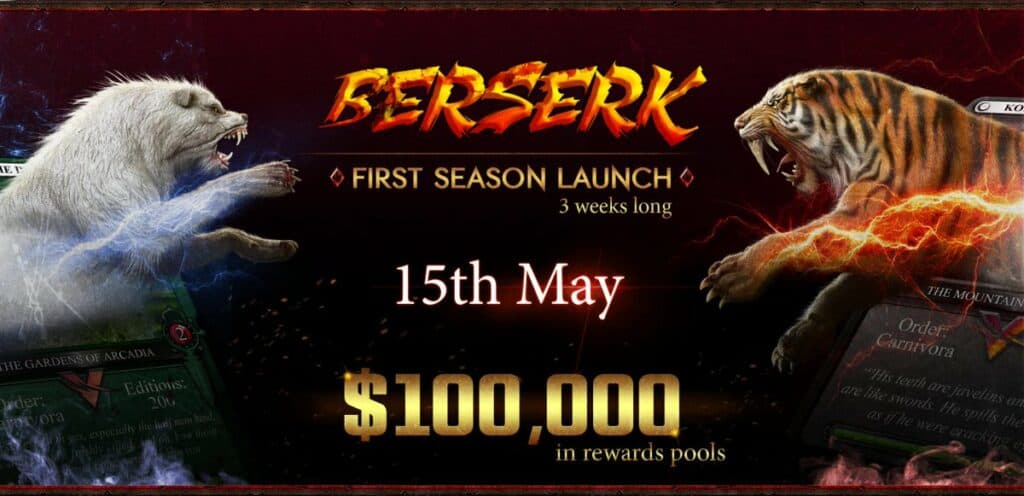 Not long ago, Berserk, a fresh TCG of the ecosystem, announced a reward pool of $100,000 in $PYR tokens for the first season.
Season one will begin on May 15th, and everyone can play right away with a free starting deck.
To participate in the tournament, fill this form.
Berserk is available for Web, Android, and iOS.