Lately, egamers have released a couple of articles about Vulcan Forged, and that's not a coincidence. Vulcan ecosystem is building something unique that every gamer should dive into.
Today I would like to introduce you to the Vulcan Forged Rewards Pool, a pool that everyone can contribute to and get rewarded.
If you go through the whitepaper, there are two separate reward pools.
One is for the staking rewards and the other one is the Play to Earn (Lava) Pool.
Both pools contain 5 Million $PYR tokens each. The currency price of $PYR is $5.16, and given the fact that it is only available on Uniswap, with no listing in centralized exchanges yet, this token has a lot of room to grow.
Here at egamers, it's in the line of our work to spot low-cap gaming tokens with potentials. But truth be told, we avoid sharing them and telling people to buy. There is always a significant risk involved and a reputation to maintain. Our job is not to shill projects anyway. It's your responsibility to do your research.
With that being said, I believe that PYR is one of the best gaming tokens in existence. With only 50 million tokens total supply and no centralized exchanges listing, this is truly a diamond.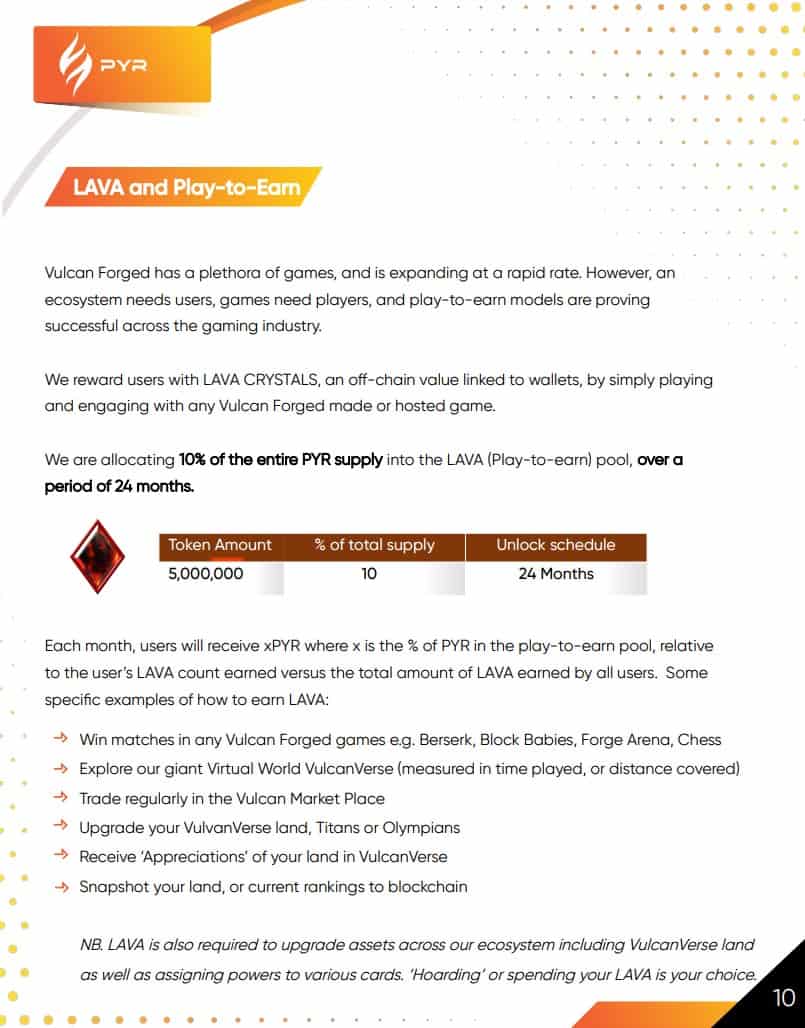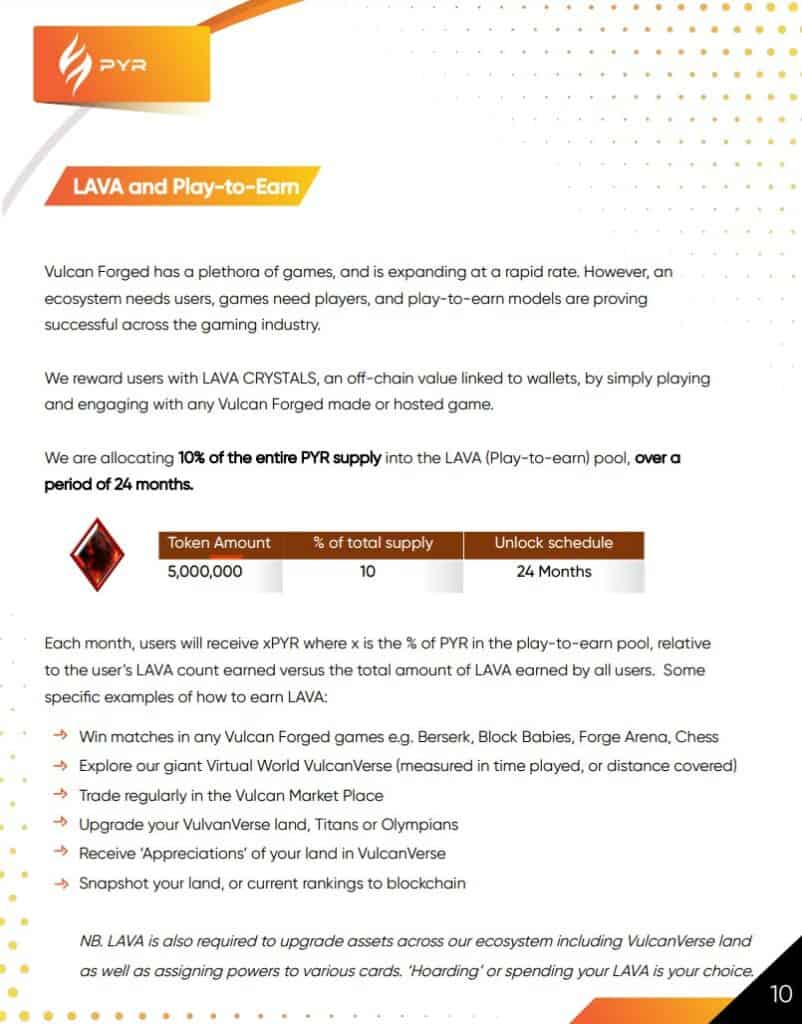 Will The Rewards Pool Grow?
Definitely! The two rewards pools have 10 Million $PYR tokens in total. Once PYR doubles, the reward pool will be $40 Million.
The thing is, PYR will not just double. It has the potentials to x10 or even more. Making the Rewards pool an Epic opportunity for blockchain gamers.
If the market continues to grow, and this is very important because if the market goes down, everything will go down, then, the token will meet exponential growth. Again, if the cryptocurrency market continues to grow.
Right now, the Rewards Pool is above $20 Million, two new exchanges listing announced by the CEO in our first-ever Livestream a few days ago, making the token more accessible to everyone.
Continue Reading:
Disclaimer: At the time of writing this article, the eGamers.io media holds a significant amount of $PYR tokens. The views expressed in this article represent the Writer's opinion and not necessarily the egamers.io media.