Another Gaming Guild is investing in the Vulcan Forged ecosystem and it's Cedalion (Scholarship) program. AAG Ventures Guild has invested in total over $1 Million.
AAG Ventures purchased land plots in Vulcan Verse and $PYR, with the estimated price being over $1 Million. This partnership will benefit both companies by sharing data between them and increasing scholarships in Vulcan Forged games. AAG Ventures will also host special Berserk Tournaments, becoming an important Berserk game partner.
Data will be collected from Vulcan's API, so reporting issues and managing should be easier while helping Vulcan Forged become the leading P2E ecosystem.
AAG ventures clicked with us immediately, their passion and vision aligns perfectly with Vulcan Forged. Financial gain is secondary to their aspirations and visions within society. We're delighted to work with them on this journey.

Jamie Thomson, CEO of Vulcan Forged
AAG Ventures already hosts about 2000 scholarships, and we'll see them rise once the Vulcan assets are ready.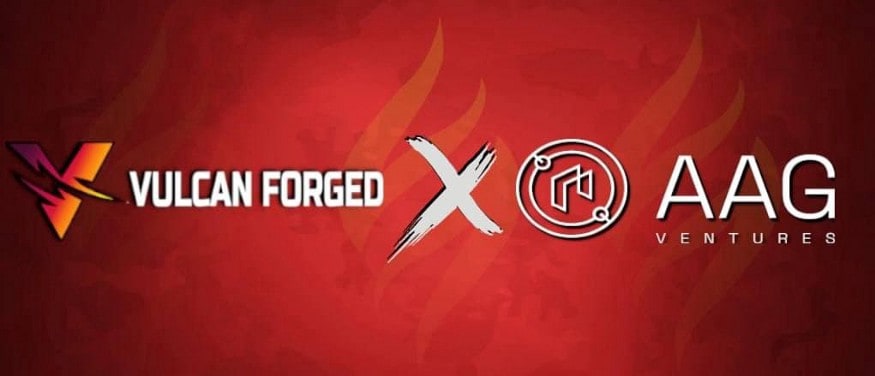 About AAG Ventures
AAG Ventures is a gaming guild wanting to become the backbone for P2E games and offer financial freedom worldwide through blockchain. AAG's vision is to democratize play-to-earn by building the standard platform for guilds.
About Vulcan Forged
Vulcan Forged is a gaming studio and platform with a full suite of services, including a minting portal, a top 5 marketplace, and multiple play-to-earn tokens that use a dual token economy, PYR, and LAVA.
The Vulcan Forged ecosystem is getting ready for the public beta launch of VulcanVerse MMORPG and its automated Cedalion (scholarship) program with Land plots, Berserk cards, and Vulcanites.
Recently, Vulcan Forged has announced its intentions to build Elysium, an EVM-Compatible blockchain that aims to be the home of all Metaverses.
By the end of this month, VulcanVerse will release the public beta and scholarship program. We expect thousands of players to join the flagship MMORPG massively.