Blockchain Cuties team is taking huge steps to develop a highly competitive game with a unique and engaging blockchain gaming experience. The game is currently available in three different blockchain networks ( ETH, TRON, and EOS) with NEO to follow, it has its own Coin (Cute Coin) which is fully tradable and listed in HitBTC, while the land section is also under development and currently on a sale stage.
As we reported in the past, by developing the game on the NEO blockchain, Blockchain Cuties becomes the first-ever blockchain game running in four different networks beating their own previous record when they launched on Tron as the third blockchain available to play.
About NEO
NEO Blockchain is well known for providing a fast transaction network, and we expect to see a next-level experience in the gameplay. The new Cuties are also non-fungible tokens stored on the NEO blockchain using NEP-11 token standard.
The NEO version of the game is going to be available on August 8 and there is a presale available right now that will last until August 31, 11:59 PM (GMT+3)
The Presale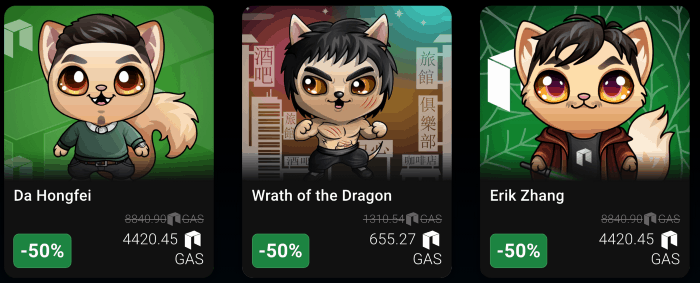 Participants of the presale can purchase NEO Cuties with a mind-blowing 50% discount and as an additional benefit, the game will not generate Generation 0 Cuties until the end of the presale. All assets purchased will appear in your NEO wallet when the game launches on August 8. This sounds like a great opportunity to start breeding before the presale ends and get a head start on the marketplace.
During the presale, there are some extremely rare limited edition Cuties that if not sold out, will be reduced in numbers. There are four different types of Cuties available:
NEO Community heroes — super rare official Cuties representing NEO pioneers
Pop culture Cuties — Cuties inspired by heroes you know and love
Epic Cuties — Cuties inspired by historical characters
Mythic Cuties — Cuties inspired by mythical characters
Blockchain Cuties in our top 5 collectible games to play
This article is not investment advice, always do your own research. eGamers.io is not responsible for any kind of loses. Blockchain Cuties is a game and should be treated as.