Article updated to include the final submission form.
Today the Vulcan Forged ecosystem completes another milestone by releasing the Vulcan Game Launchpad. Fifty teams and companies will have access to support, marketing, and $40,000 in development grant.
If you follow the news from Vulcan Forged, you should probably notice things are moving forward at a fast pace. The company is actively hiring new talents while users have traded over $25 Million in peer-to-peer transactions.
The interest in this new gaming ecosystem has also expanded to $PYR token, which has seen remarkable growth. The token released on Uniswap on April 5th at $0.4 and peaked at $6.7 a few weeks later.
$PYR is still only on Uniswap, and the price is around $4.77, with centralized exchange listings to be around the corner, as reported by CEO Jamie Thomson in our live Youtube interview.
The price increase also affects the play-to-earn pool for players and stakers. The 10 Million $PYR tokens set aside for rewards have now grown to $20 Million.
The $2,000,000 Vulcan Game Launchpad
Vulcan aims to bring new blockchain-based games and Dapps (decentralized applications) to the ecosystem through an open invitation for up to 50 development teams and companies.
The teams will enjoy marketing and support, while a $40,000 development grant will be given in milestones.
With accessibility and developers in mind, the ecosystem comes with a series of benefits that make the experience better for both players and creators.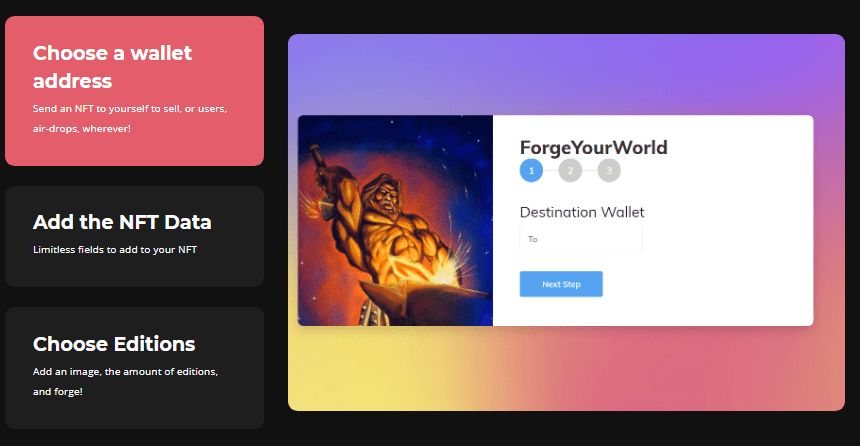 First of all, an established, hardcore community is eager to play new games, and developers don't need GAS to mint NFTs. There is a customized NFT creation tool in place, and since the ecosystem runs on Polygon, transactions complete in a blink of an eye, with almost zero fees.
In terms of user experience, Vulcan Forge scores perfect by integrating a solution that allows users to manage multiple blockchain wallets under a single account without any prior crypto knowledge.
Developers will benefit from Vulcan's 24/7 support and expertise in NFT minting, presale rounds, promotions, media partnerships, and community reach.
To apply for the Launchpad, you must have a team of 3+ members, with at least one being an experienced developer and an original idea. For now, Vulcan accepts simple proposals, while all requirements and criteria will be announced on May 20th.