Today is a bright day for Blockchain Gaming, and Ethereum community as the Enjin Platform is available on the Ethereum Mainnet. Now more than 26 Million developers can integrate ERC-1155 NFTs and a decentralized economy without writing a single line of code or having previous blockchain experience.
The Enjin MainNet launch comes along with the Blockchain SDK for Unity, which was introduced last year, and it already counts a plethora of games using it. The Enjin platform also has a JAVA SDK, and we have seen games developed on it using Unreal Engine and others.
Enjin first introduced the interoperability between assets using the ERC1155 Token standard protocol through the Gaming Multiverse. A project of connected games and applications that share the same items. With over 40 projects and counting, the Gaming Multiverse contains some of the best blockchain games available as of today with triple-A games such as The Six Dragons, Dissolution, 9Lives Arena, and others.
More than 2,5000 projects exist on the Enjin TestNet, with that number growing steadily. Notably, Microsoft has collaborated with Enjin to mint community badges called Azure Heroes, a recognition program that awards Non-Fungible tokens to the most valuable members of the Azure program.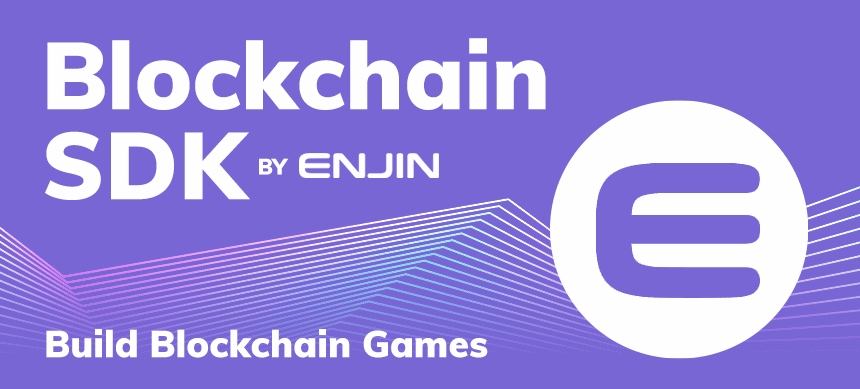 The Enjin platform is powered by Enjin Coin (ENJ), a utility token (ERC20) that provides value to NFTs by backing each one of them. An ERC1155 token contains an amount of ENJ inside that can be later retrieved by melting it. This guarantees a base value of each NFT. As of today, 11 million ENJ are locked into 50 Million ERC1155 Assets, that's 1% of the total ENJ Supply.
In Q2, 2020, Enjin will release the Blockchain SDK for Godot, the world's leading open-source engine: EnjinCraft, a Minecraft plugin that will allow server owners to integrate full-fledged blockchain economies; and Enjin Beam, a new product enabling simple distribution of blockchain assets via QR code.
The Enjin platform contains a suite of blockchain development tools that allow every developer to create next-generation games and applications with ease. Visit Enjin.io today and start your amazing blockchain-journey.