Welcome to the second article of the GG Specials. Today we are delighted to present you a diamond among all the awesome Multiverse games, The Six Dragons!
Global Guerillas is a social sharing game that aims to introduce the Gaming Multiverse to the whole world, Scan the QR code using Enjin Wallet, receive your Guerilla champion, and carry on the mission on Twitter for awesome NFT prizes including The Six Dragons MFTs.
For this article, we challenge you to read Smokie's mission and backstory, Join Global Guerillas until July 12th and check out the world's first apparel line with an authenticity token.
The Six Dragons: Some Background Information
One of the most promising blockchain games and my personal favorite, The Six Dragons (TSD) became widely popular among the crypto gamers since it was first introduced to the public by Enjin Coin.
But while The Six Dragons is under development, with the alpha version scheduled for December 2019 and once Enjin's Efinity is out, the game used to be available to play on the Steam platform before the TSD Studio decided to integrate blockchain and took it down for further development. As you can understand, they are not building an Open World RPG from scratch which will require years of hard work, the basic gameplay is ready and they are working on a lot of improvements to make the gaming experience one of a kind!
It is known that The Six Dragons was also going to be released on Xbox, a plan that might become a reality when Microsoft makes clear its policy about crypto games.
A great Meltelbrot Interview published on Everythingenjin.co with Savvas, lead developer of TSD can be found here.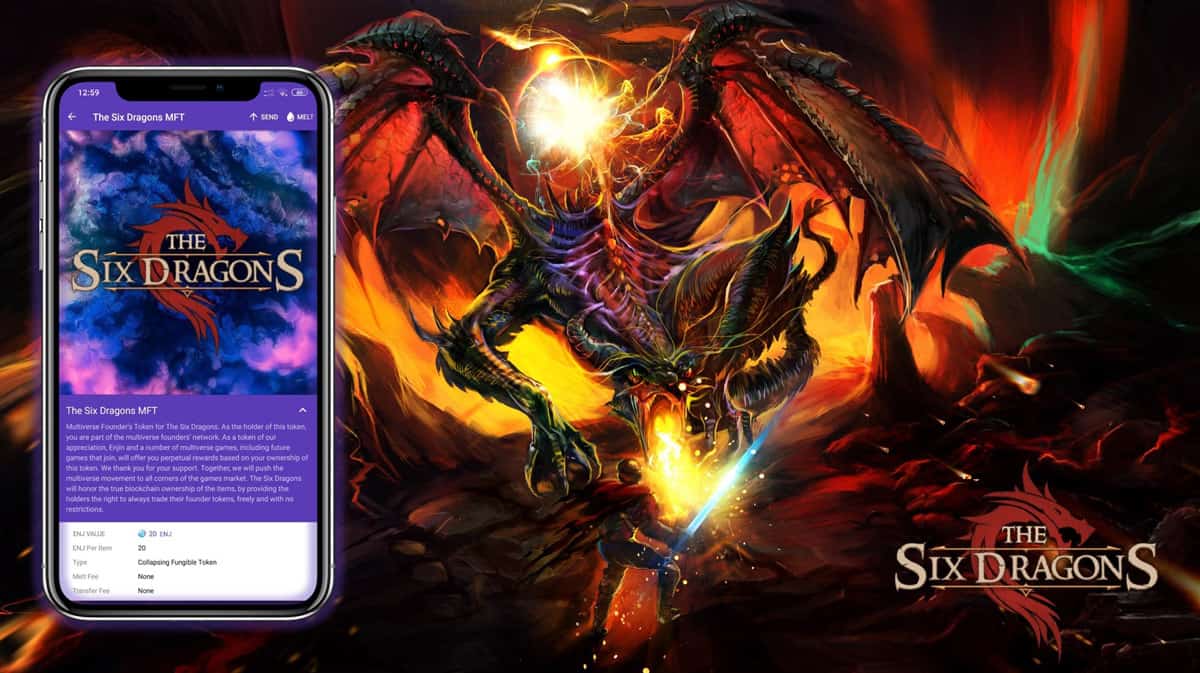 A Sold-Out Presale
Having a presale is not an easy task to do, most Multiverse games managed to successfully conduct their presales offering loot boxes and achieving various milestones and The Six Dragons is no different. The Six Dragons held one of the most successful blockchain gaming presales to further fund the game development. In the first day only, they sold Loot Boxes containing random in-game assets (ERC-1155) worth over €90,000 and a couple of days later they sold out! TSD managed to raise over €150,000 ($168,000) and the presale items were backed by 156,000 ENJ ($23,000).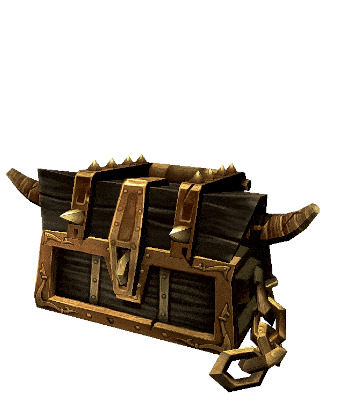 The Six Dragons Gameplay
The game is a classic RPG featuring a procedurally generated world of 64km2. Within the huge map of The Six Dragons, 1 billion dungeons are available for players to hunt epic monsters and receive blockchain based assets.
Exploring the world will become your favorite thing to do as hidden treasure chests are waiting to be found with prizes that vary in type, stats and rarity. A chest might contain an epic sword or a potion that will help you overcome a battle when needed. The Six Dragons will offer a well-rounded gaming experience and it will satisfy even the most demanding players.
Players will be able to achieve max level (cap) at 60, with 42 skills minimum for the early access version. TSD features 3 different classes, Wizard, Warrior and Cleric.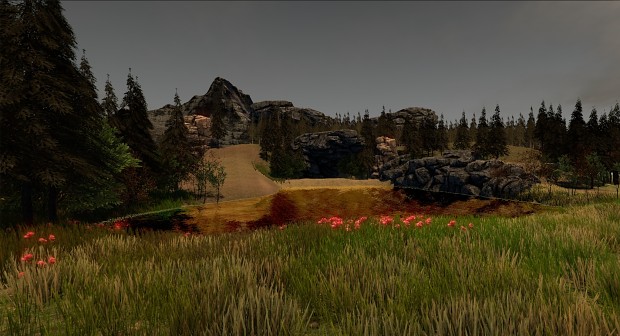 The level up system takes a classic approach but it doesn't stop there! Players will be able to level up not only by killings mobs and completing quests but also by opening chests, exploring undiscovered areas and crafting items.
The open class approach allows players to build hybrid characters by using AP (Ability points) that come whenever a new level is achieved. There will be a talent tree to choose from and some bonuses if the player decides to go full AP (Wizard) or any other class for example. The choice is entirely up to the players and hundreds of different mixes can be done.
Moreover, players will benefit by completing armor sets with extra stats, weapons can be enhanced using enchant scrolls and there is always a possibility of failure that will result in destroying all previous enchants.
In Depth Crafting System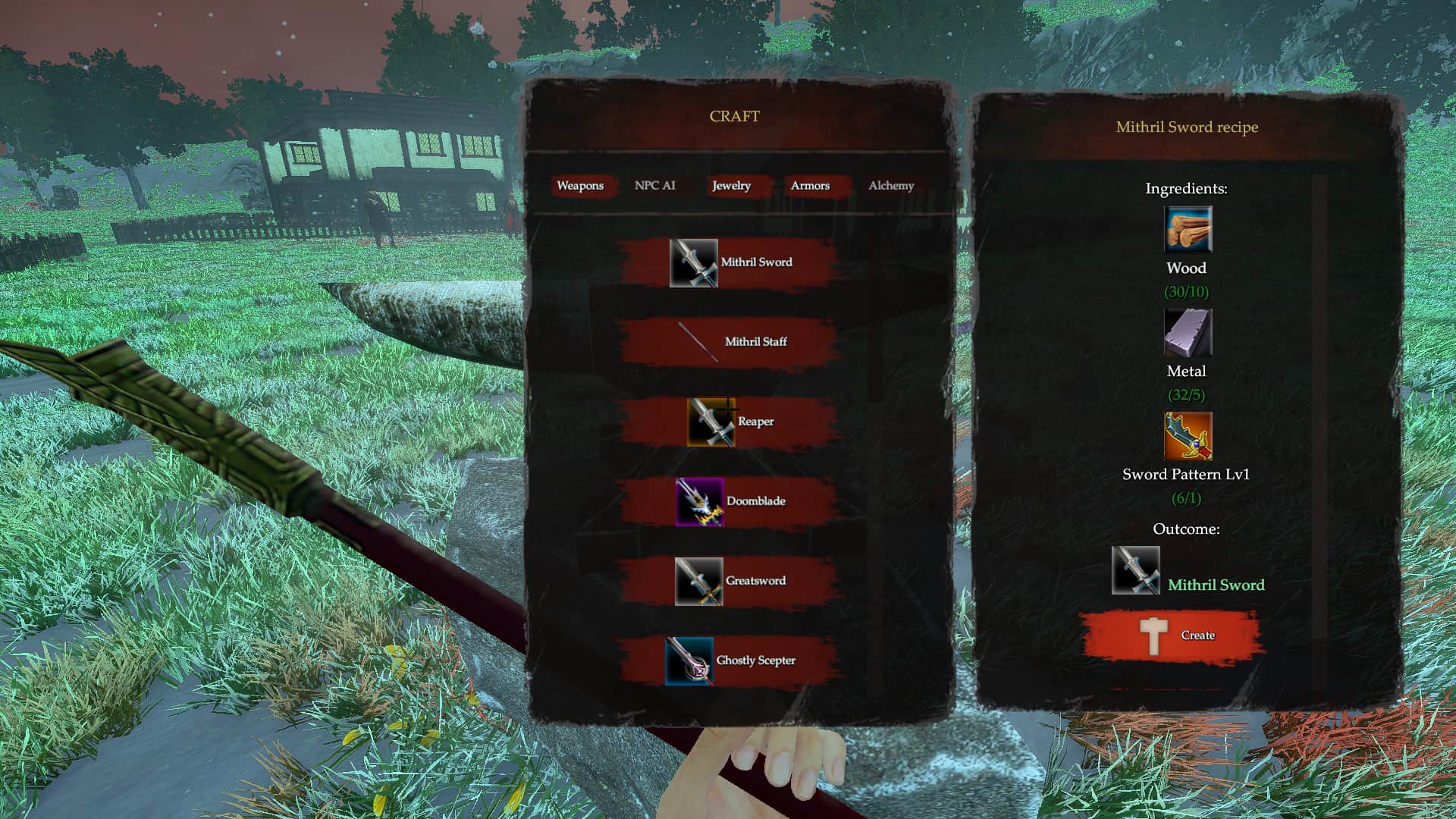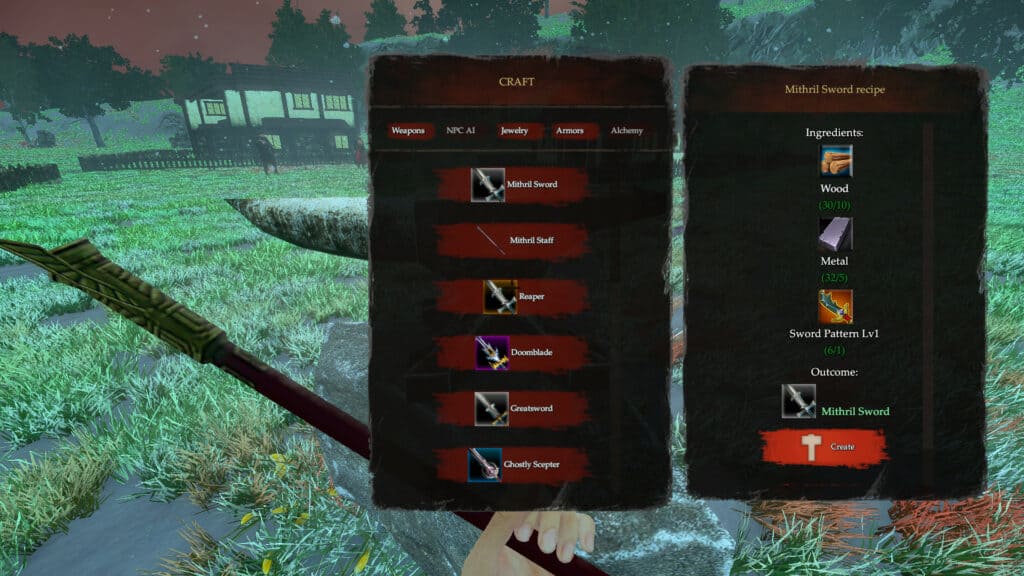 Who doesn't like to craft items? The Six Dragons will feature an in-depth crafting system where players will be able to craft the most powerful weapons using materials from dragons, monsters, and bosses.
Of course, crafting won't be only for superior weapons, players will be able to gather all the necessary materials in order to craft a variety of items that can later sell for ENJ or keep for themselves. As a blockchain game with crafting, players will be able to monetize their time spent in the game by making a profit from the marketplace sales.
TSD items are ERC-1155 tokens and can be stored in Enjin Wallet.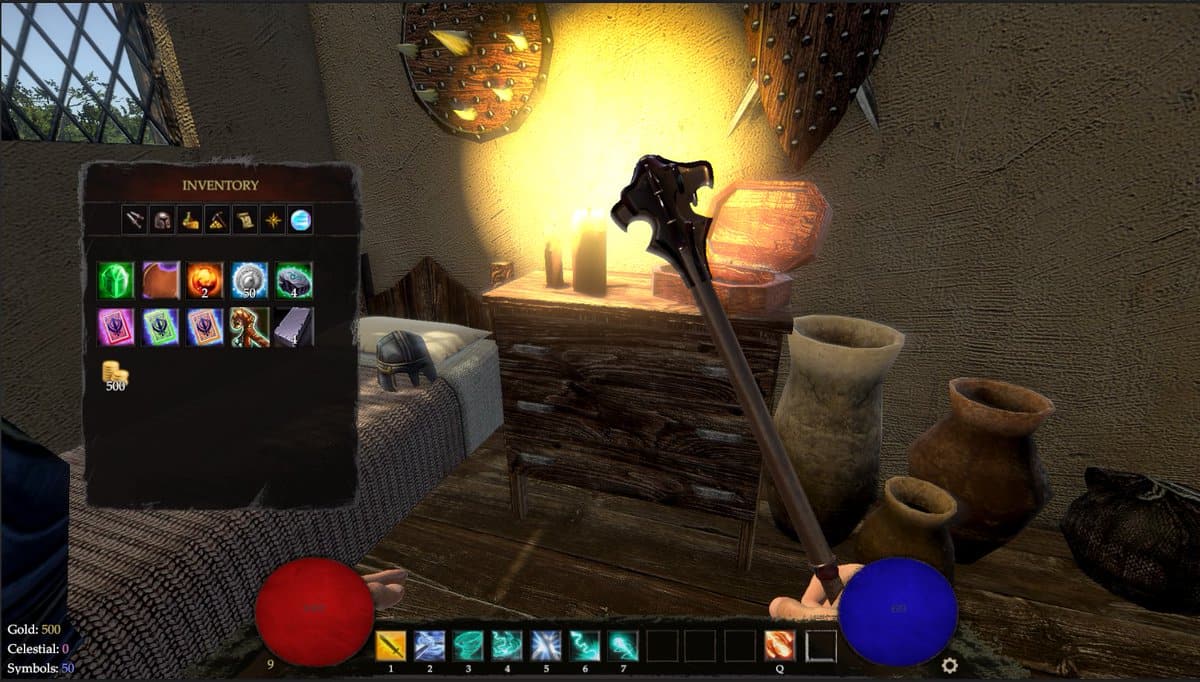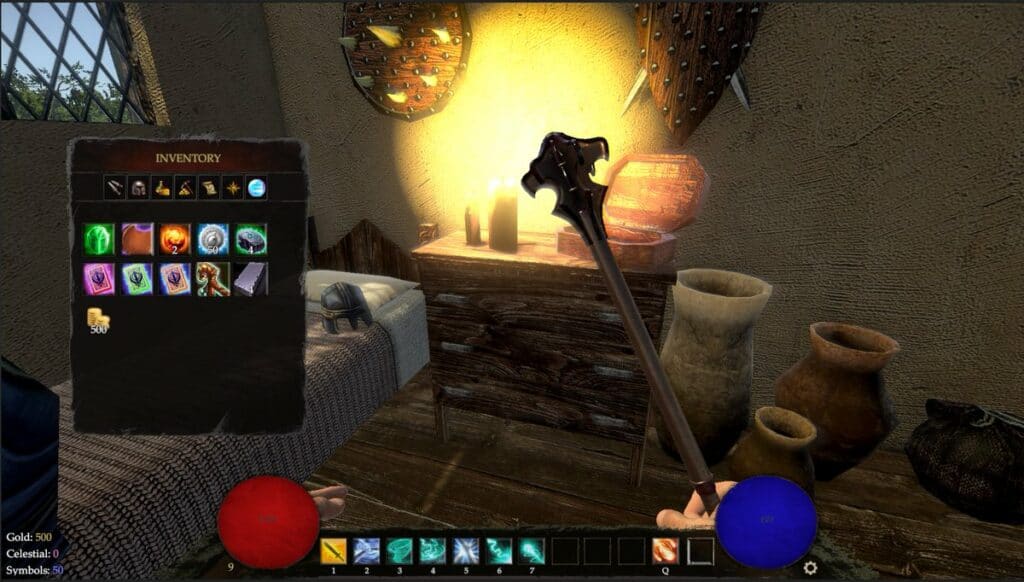 The Six Dragons Graphics
The game reminds us of classic RPG's as well as it has elements from various MMORPGs. For an upcoming title, the graphics look great and they do achieve a balance between performance and system requirements. Obviously, in time, the graphics will be upgraded as the development progresses, we are excited about the amount of work that has been put in the game so far.
Watch the video below where the player enters the Enjin Arena and claims an ERC-1155 in-game item that laters goes into his linked Enjin Wallet.
Speaking of graphics, The Six Dragons will not require that much of system hardware to play in low graphics, making it easily accessible to all RPG lovers worldwide. Of course, players with high specs PCs will be able to enjoy the full graphics of the game. The image below states the system requirements are available on Steam.
TSD AI Companions
We have seen this feature in the 9Lives Arena multiverse game first, now it's time for TSD to implement a similar feature where a part of 5 AI Companions will assist players in fights. Some mobs won't be that easy to kill so the companions will be essential for players. Due to the crafting system and the need for new, improved armors, some materials will be only dropped from specific mobs and bosses, the AI companions will be the way to go in order to beat them.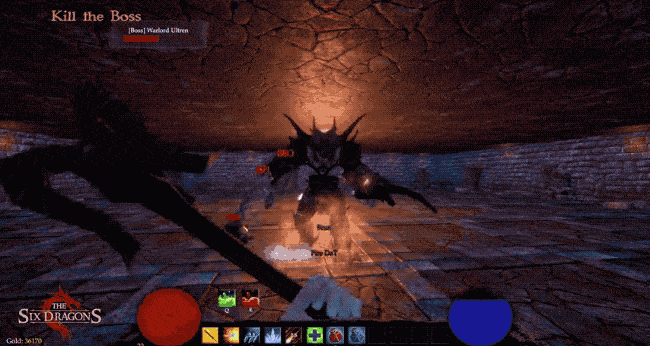 Our Conclusion
TSD seems a great game in every way you see it, the gameplay promises a lot of action and while the latest single player game I played was Oddworld: Abe's Oddysee in PlayStation 1, I am really hyped on playing TSD. The Six Dragons has potentials to become a well-known game and the fact that the team managed to raise €150,000 ensures that the development will be continued.
I would personally like to see TSD move from Single Player to MMO as it will skyrocket the gaming experience. This will open unlimited possibilities where players could fight each other and form clans, siege castles, and why not build raidable bases like Rust. That would definitely fit in The Six Dragons. I am certain that SL, the lead developer and the rest of the development team will deliver the "Golden Enjin Game" as the title suggests. Consider your self lucky if you got in the presale.
Connect with Six Dragons: Website, Twitter, Telegram, Facebook, Pinterest