It's a wonderful day for the Vulcan Forged ecosystem as PYR, the native token, gets listed on the first centralized exchange, KuCoin.
After only being available for trading on Uniswap, PYR makes it to the big league by making it into KuCoin, one of the most trusted exchanges, which currently sits on the 5th place of the total exchange rankings based on trading volume.
PYR is an ERC-20 token on the Ethereum network. For ease of use and gas-free transactions, it can be ported over to Polygon (Previously Matic) for use within the Vulcan Forged Ecosystem, including but not limited to the high volume Marketplace, which has seen tremendous growth and a trading volume of over $549 Million in p2p transactions.
PYR KuCoin Listing Details.
Deposits are open, meaning everyone can deposit ERC-20 PYR to Kucoin (not Matic.)
Trading will begin tomorrow, May 26, at 10:00 AM UTC.
Withdrawal will open the day after tomorrow, May 27, at 10:00 AM UTC.
The listing price will be 4$ per token.
Supported trading pairs are PYR/USDT and PYR/BTC.
PYR Token History.
Vulcan Forged's token was listed on Uniswap on April 5 at around 0.35$ per token, and it didn't take long to reach an all-time high of $6.65 before it consolidated at its current price of $3.83.
The PYR token has a total supply of 50 Million, with 17 Million in circulation, making it one of the most scarce gaming cryptocurrencies in existence with extensive utility. The current market cap is around 66 Million.
PYR has a use-case across an expanding list of video games, all part of the Vulcan Forged ecosystem, and the staking mechanisms reward holders with a dedicated pool worth around $10 Million at the moment.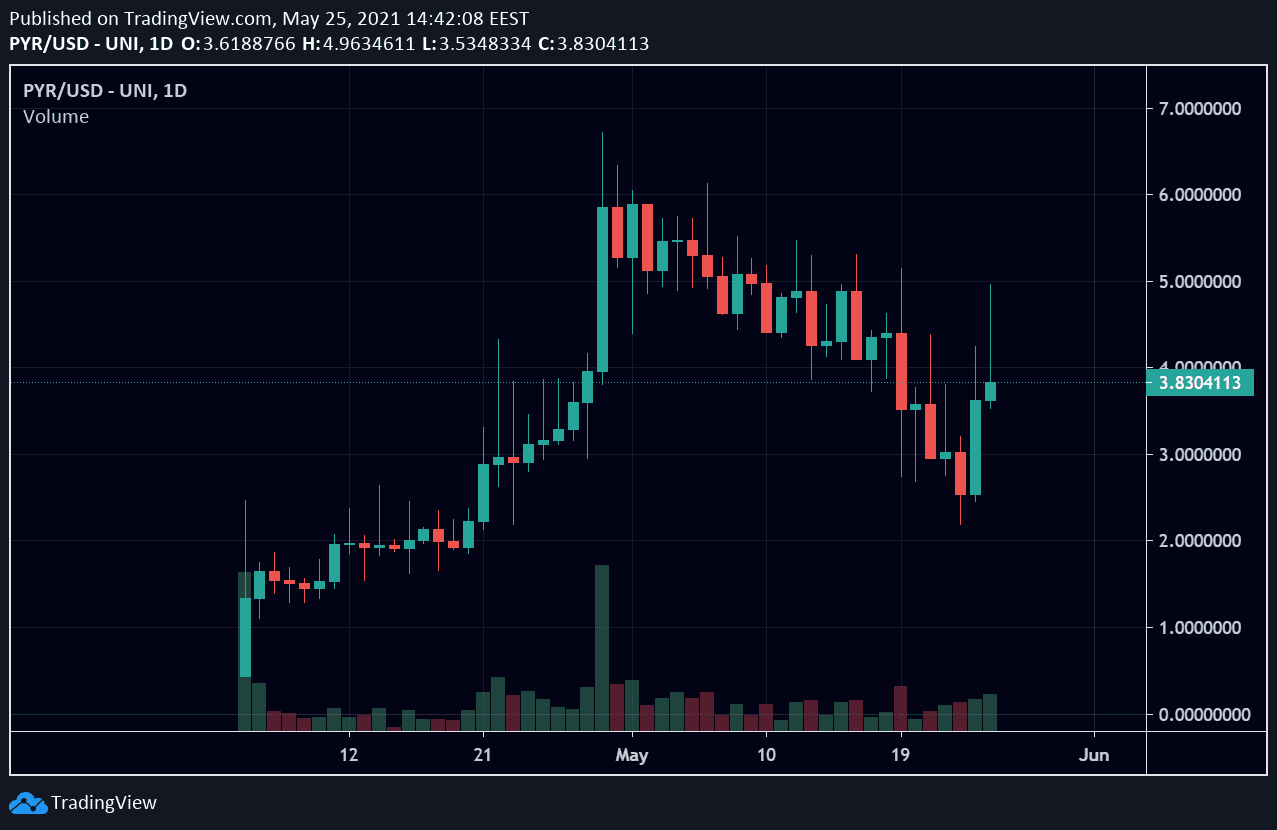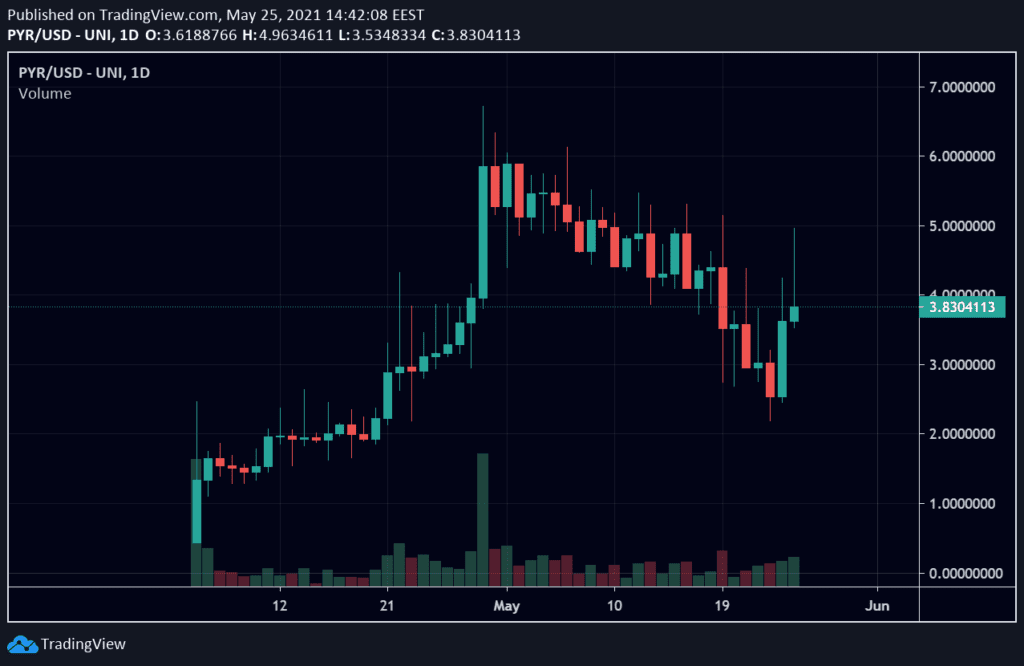 Vulcan Forged Explained.
A mix of a gaming studio, incubator, and a die-hard community of gamers makes Vulcan Forged one of the most ambitious gaming projects on the blockchain.
With six games already established and more to come, Vulcan Forged aims to take NFT gaming to the next level by offering development grants to gaming studios, an NFT marketplace for the players to transact securely, and the appropriate tools for developers to build on it.
Vulcan Forged runs on Polygon to eliminate GAS fees and allow both developers and players to focus on their games rather than blockchain costs.
There are two separate Reward pools worth $20 Million shared across the ecosystem, an ongoing tournament for Berserk TCG with $100,000 in rewards and much more to come soon.
The flagship game is called VulcanVerse, an MMORPG with 10,000 Land plots owned by the community. What differentiates VulcanVerse from other virtual worlds is the profound lore (5 Gamebooks are in the making) and the gameplay, which follows the concept of an MMORPG, in contrast to other Metaverses which, sometimes, lack in gameplay.