The newly created Blockchain Gaming Alliance was announced in the Blockchain Game Summit, which took part in Lyon, France, by B2Expand, and it contains some big names that push forward for mainstream adoption.
The most prominent blockchain gaming alliance aims to change the gaming industry by developing a series of standards based on the blockchain technology while preparing the field for future mass adoption.
The gaming giant Ubisoft unites their powers alongside with Enjin Coin to reach approximately 2.6 billion gamers worldwide.
Numbers say that in 2017, the gaming industry surpassed the $36 billion mark. While we wait for new technologies like Virtual Reality and Blockchain itself to penetrate the market, this amount is likely to increase.
The main aim of the created alliance is to change the traditional gaming industry by developing new standards and applying the potential of blockchain technology to the industry. The gaming giant called Ubisoft is one of the most noticeable members of the newly formed group. Enjin, Fig, Alto, Ultra, Gimli, and EverdreamSoft are among other members of the consortium.

Ubisoft is taking the frontier's role, the Innovation Lab, a project of helping blockchain games to thrive and share expertise, seems to bring results. They are one step ahead of the competition as one of the biggest gaming studios who adopt Blockchain technology.
Ubisoft also develops a prototype called Hashcraft, a game similar to Minecraft, in which all data are stored on a public blockchain.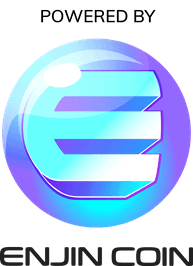 Enjin Coin, on the other hand, is the real deal in Blockchain gaming. Their expertise and passion for crypto & games have allowed us to explore a fascinating world of real gaming economies in a variety of connected games through the Multiverse project.
While we wait for the next big blockchain game, Enjin has already released the most completed Blockchain gaming wallet.