Vulcon2 event is coming the city of Olympian Gods, Athens, on June 14, 2022, from 10:00 AM to 11:30 PM at Zappeion, a neoclassical mansion built in the city center of Athens in 1888, intertwined with the history of modern Greece. As per Wikipedia, many historical events have taken place at the Zappeion Megaron, including the signing of the documents formalizing Greece's accession to the European Community in May, 1979.
Vulcan's Meetup event can be considered the first crypto gaming convention and probably the biggest crypto event to take place in the capital of Greece, Athens. Vulcon2 will bring together once again the VF community and it is going to be an incredible opportunity for the locals to discover the amazing world of NFT Games.
There will be two different kinds of tickets in order to join the upcoming Vulcon2 event, which are:
General Admission: $237 including service fee, paid in pounds.
VIP: $500 bidding price through NFT auctions starting on Thursday 4PM GMT.
As an NFT VIP ticket holder, you will have access to extra perks such as:
Seating at Team Tables (Lunch and Dinner.)

Signed VulcanVerse art book by the team.
VIP VulCon Achievement.
Personal access to the team for recommended tours/accommodation.
Vulcan Forged Office Tour.
If you are a General Admission ticket holder, you will also experience:
Free bar, Greek lunch, Gala dinner.
Access to Zappeion Hall for 6+ speakers.
Special guest speakers.
Light Show.
Olympic Drummers.
Band.
D.J. Set from U.N.K.L.E.
Lava Floor.
Quadrant decorated rooms.
Holograms/Hologram photo booths.
Life-size Vulcanite models.
A.R. photo booths.
3D wall and ceiling mapping.
Full VulcanVerse video show.
Laser show.
Fireworks.
Special T.B.A. Guest speakers.
And much more.
There will be eight special guest speakers in the Vulcon2 event, with the four already revealed: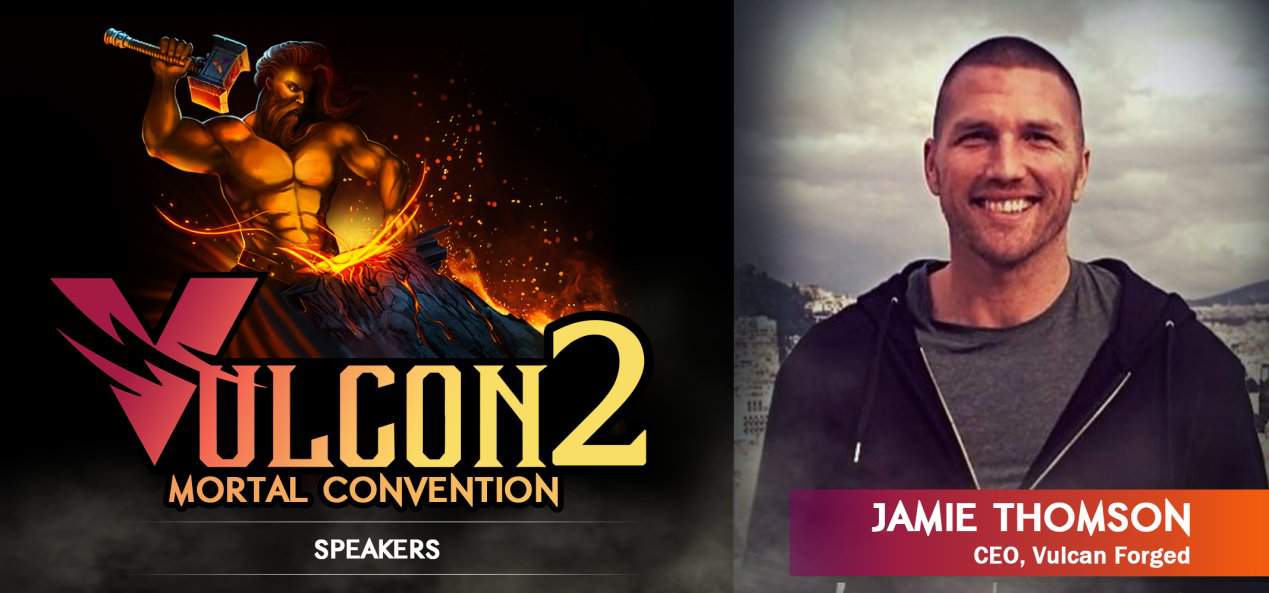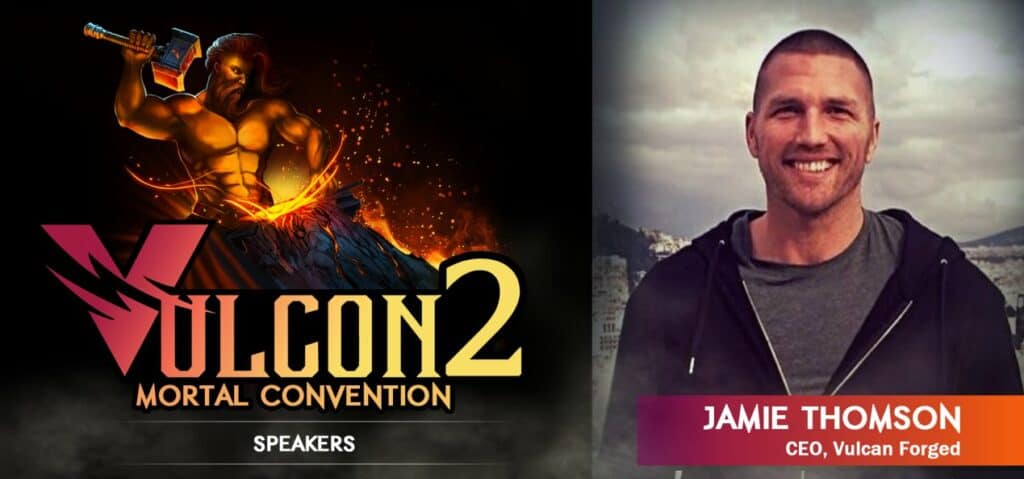 Vulcan Forged is a gaming studio and platform with a full suite of services, including a minting portal, a fully working marketplace, and multiple play-to-earn games that use a dual token economy, $PYR, and the play-to-earn token, $LAVA.
Since late 2021, VF announced the development of Elysium blockchain, an EVM compatible layer 2 solution that aims to become the home of all Metaverse projects.
Register for a free Vulcan Forged account, play some Berserk games and get double rewards for a limited time.
The eGamers.io team will be at Vulcon2, we can't wait to meet every one of you individually in Athens most remarkable building and beautiful city of Athens.
You can get your tickets here: EventBrite Site.
Stay always up to date:
📰 Don't Miss a thing: Join the News-Telegram Channel or The Discussion Group.
🐥In Your Feed: Follow us on Twitter, Facebook & Instagram.
📺 Let's Watch: Youtube Subscribe & Chill.
🎙️Useful Channels: NFT Giveaway Channel & Early Adopter Opportunities Channel.
🕹️Gaming Guild & Scholarships: Join our Discord.
📫Saturday Mail Recap: Subscribe for the Blockchain Gaming Digest.
Disclaimer:
We use affiliate links when possible. At no cost to you, we may earn some crypto or nfts.
While we strive for the accuracy of the content, we provide it "as-is." We take no responsibility for any actions or results. We write about games, treat them as games. We don't give investment advices. Always do your own, extensive research.