Oh-my-God! Everyone in the Multiverse is talking about The Six Dragons Alpha release following an official announcement that dropped like an epic beat in Skrillex's show. While they didn't mention any date, the scenarios are on fire with people trying to buy SFT and MFT tokens as the first waves seem to be around the corner!
Players will join in waves, this is primarily done because of quality assurance, security and of course stress-testing. Nobody wants to stumble upon dozens of problems with their first in-game experience, problems that most blockchain game titles encountered. The TSD team is doing steady, careful and meaningful development steps with responsibility towards the community. This only shows us the professionalism behind the soon-to-become mainstream RPG game.
Have you joined the giveaway? Great! Now check the 5 waves of early access.
Wave 1: The TSD team and the Security testers only.
Wave 2: The TOP 12 presale contributors & a handfull of selected community members.
Wave 3: The TOP 13-70 presale contributors, SFT holders, and Media Partners.
Wave 4: The remaining presale contributors.
Wave 5: Owners of the TSD MFT.
Obviously, if you participated in the TSD presale you are one of the lucky guys who will experience the world's most promising open-world blockchain RPG Game! Speaking of the presale, TSD hosted one of the most successful presales we have ever seen. To be precise, TSD managed to raise over €150,000 ($168,000) and the presale items were backed by 156,000 ENJ ($23,000).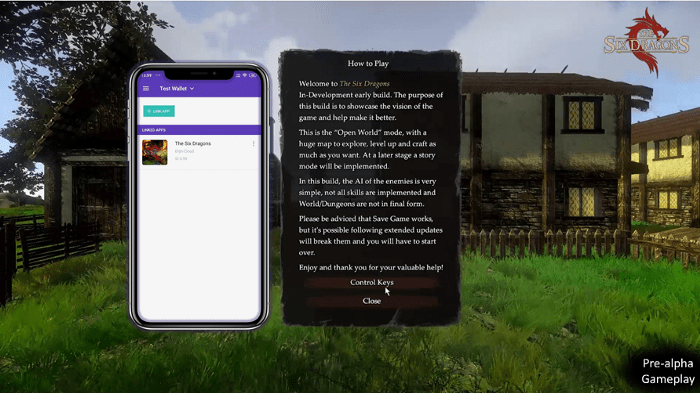 What to Expect From TSD Alpha Release.
The game clearly takes down the path of a community-driven project as, since day one, the development team has taken into consideration what the community says. Therefore, the Alpha release won't be only for stress-testing and bug fixes, but also a medium for the gamers to express their opinions and create an outstanding game, for gamers by gamers.
You will be able to do pretty much everything. From exploring the 64 km²- long land of Nemberus to crafting and fighting in dungeons. Play & Earn TSD in-game items by linking your Enjin wallet through a simplified and easy process. Then enchant the items you looted, then take a picture of you playing to remember because TSD is going a long way.
The rest of the world is going to experience TSD in Q4 2019 and once Enjin's Efinity is out. A sidechain solution necessary for games of this kind due to the high transaction demands and expensive Ethereum fees. In other words, English, The Six Dragons will use a sidechain solution to overcome the Ethereum problems that most games face today.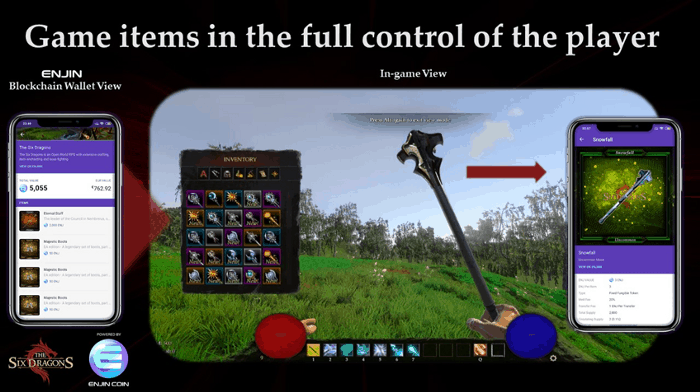 Further Reading: