In brief:
Enjin and Microsoft are celebrating the International Day of Women and Girls in Science.
Microsoft distributes customizable NFTs "Badges" minted with the Enjin platform.
Win a Badge by playing the Azure Space Mystery puzzle game and use it in Minecraft.
Enjin is 400 km above Earth, traveling at 27,600 km/h along with Microsoft in the latest collaboration between the world's most enormous software corporation and the popular NFT and gaming platform.
Everything started in 2019 with Azure heroes, a digital rewards program with badges in the form of Non-Fungible Token led by Microsoft to reward the Azure ecosystem's everyday heroes.
Since then, Microsoft has created over 30,000 reward badges for its community, and the project expanded from Western Europe to worldwide.
Azure Space Mystery
It's an interactive space exploration game that utilized Microsoft's Learn platform. Embark on an adventure to save the international Space station while learning from prominent European female scientists.
Once a player finishes the game, an Enjin Beam QR code will be revealed containing a Learner Badger NFT. Scan it using the Enjin Wallet.
The Azure Space Mystery game expands and strengthens Enjin and Microsoft's relationship as the first gears for its layer-2 solution on Ethereum blockchain.
Minecraft Interoperability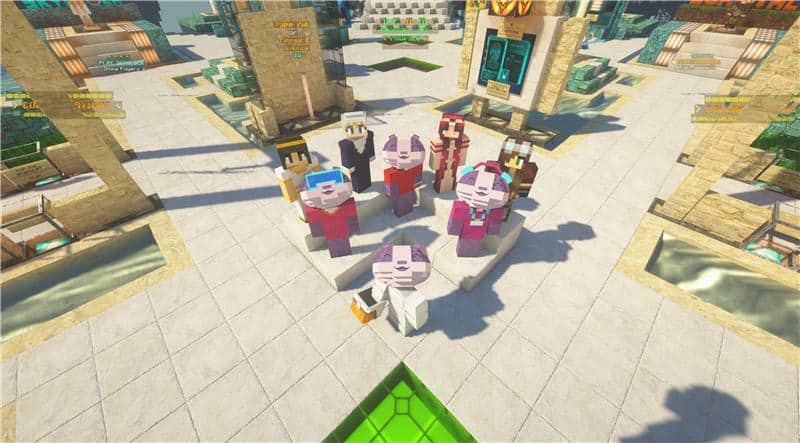 A wonderful use-case of blockchain and NFTs in the interoperability aspect. The Learner Badger is already integrated into MyMetaverse Minecraft Network. Players can jump in right away and complete a quest that will unlock the "XX&XX Certified Equal" token.
Of course, cross-gaming is made possible by the "EnjinCraft" plugin, which was recently updated to support Non-Fungible Tokens. Using the "EnjinCraft" plugin, anyone can integrate tokens into private Minecraft servers.
Enjin Enterprise Solutions
With Microsoft on board and the still unconfirmed BMW partnership, Enjin is expanding in the Enterprise solutions with a full suite of development tools and revolutionary monetization strategies.
Recently, Enjin became the first gaming cryptocurrency approved in Japan. That alone places Enjin at the forefront of next-generation game development in the world's third-largest gaming industry.
Developers can leverage the Enjin technology by using the Unity SDK, the Enjin Wallet, the Java SDK, and the GoDot SDK.
Additionally, the ERC-1155 Token standard, which was initially developed by the Enjin team, has been officially recognized by the Ethereum community and opened the gates to new, unexplored possibilities.