Following a series of leaks in the past months, the most popular NFT marketplace, OpenSea has confirmed yesterday, March 29th with a twitter video the support of Solana-based Non-Fungible Tokens.
The news made it to every single mainstream media as excitement is building up. Notably, OpenSea's tweet have managed to get over 9,000 Retweets, 2,582 Quote Retweets and 21,000 likes. The video states integration is coming in April, although the exact date haven't been announced yet.
Perceived as the "Ethereum Killer," Solana is second only after Ethereum when it comes to NFTs with it's market capitalization estimated to be around $1.5 billion. Solana is growing rapidly, especially in the NFT space as it offers cheaper transactions in a more energy-efficiently way than Ethereum.
OpenSea is the first and most popular NFT Marketplace primarly focusing on Ethereum, with Integration for Polygon Sidechain and those with Immutable X and Tezos last year. Only in January, OpenSea trading volume surpassed $5 billion. According to Decrypt, the company is valued at $13.3 billion and recently raised $300 million in a series C round.
Top NFT Collections on Solana.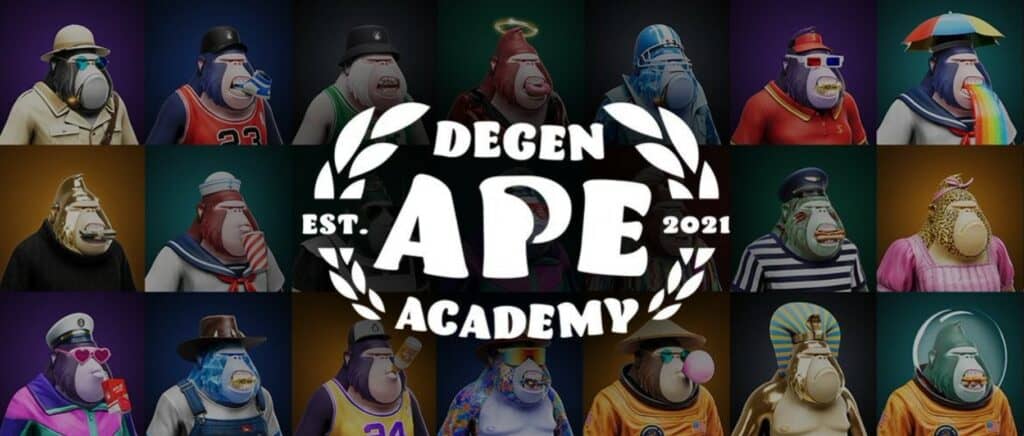 There are some collections on Solana that are doing great in terms of transactions and volume. Degenerate Ape Academy – Magic Eden, an Ape collection similar to Bored Ape Yacht Club have a floor price of 88 SOL and a total trading volume of 342,147.57 SOL.
The Solana Monkey Business is another popular NFT Collection with 275 SOL floor price and 281,118 SOL total volume. Solana Monkey Business is a collection of 5000 unique randomly generated pixel-based monkey with a respectable community size.
Other NFT Collections include the CryptoPunks rip-off, SolPunks and the P2E Game, Aurory.
Solana works by connecting Web3 wallets such as Phanton and Solflare.