Welcome to another Blockchain Gaming Digest, your Sunday dose of Play-To-Earn and #NFT News.
By reaching a $30 billion market cap, Sky Mavis, the development company of Axie Infinity is now the top 5 most valuable video game company in the world by market capitalization.
On the other hand, we have Vulcan Forged releasing the VulcanDex, a DEX targeted to blockchain games, The Sims creator is developing his first NFT Game and Town Star by Gala Games is going play-to-earn on October 5th.
Here are the game with the most players the past seven days.
Find more rankings in our Dapps Ranked List.
---
A word from our sponsor: Dreamverse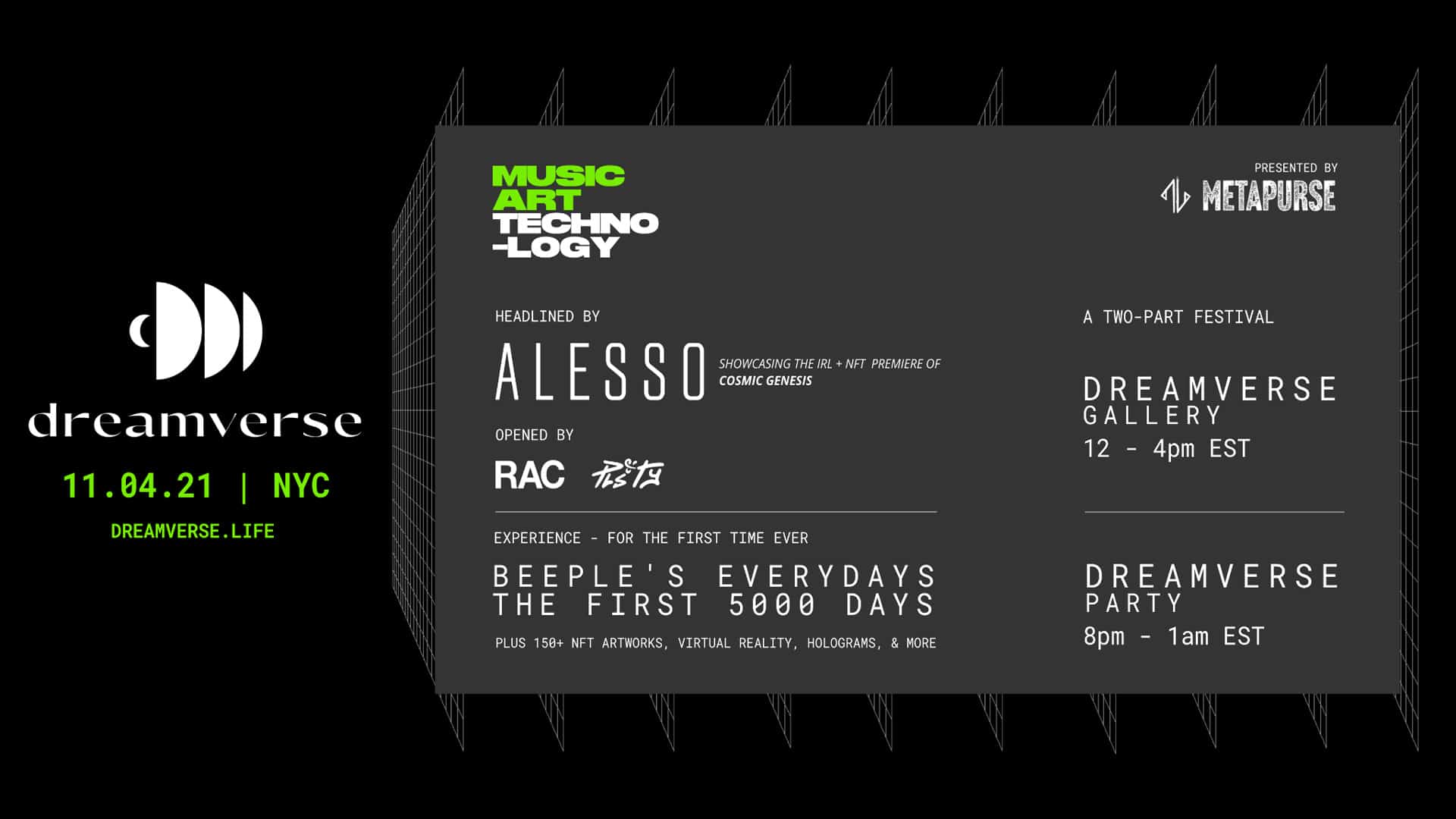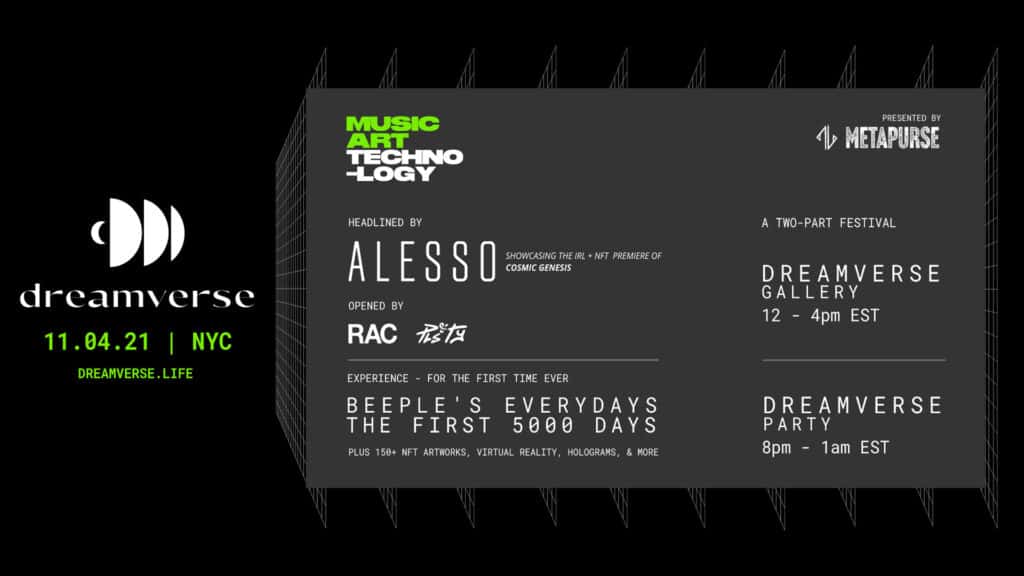 Come see NFTs make landfall at Dreamverse, the World's first NFT art and music festival, on November 4, 2021, in New York City. Dreamverse, which marks the first time Beeple's EVERYDAYS: THE FIRST 5000 DAYS will be unveiled, will feature the largest collection of NFT art, presented in partnership with TIME, and an EDM concert headlined by Alesso and opened by RAC and PLS&TY. Dreamverse ticketing information, including exclusive NFTs designed by Alotta Money, can be found at dreamverse.life.
---
---
The First Blockchain Gaming DEX by Vulcan Forged
Vulcan Forged has released the VulcanDEX, which is the first DEX targeted to blockchain gaming tokens. VulcanDEX aims to become the go-to place for swap and pool farming for all blockchain gamers.
---
YGG To Offer 50 Scholarships on VulcanVerse
Yield Guild Games invests in VulcanVerse by providing the first 50 scholarships to its members through the Cedalion program.
---
Axie Infinity AXS Staking And Airdrop
Axie Infinity has airdropped 60$ Million AXS to approximately 10,000 early players. In addition, the staking portal went live at stake.axieinfinity.com with over 1.29 billion staked in less than two days.
---
Mythical Marketplace Enters Beta
The Blankos game Marketplace enters Beta aiming to allow access to millions of new sellers.
---
The Sims Creator Set To Launch Proxi NFT Game
The Sims & Sim City creators, Will Wright Lauren Elliott, will release their first NFT game called Team Proxi. The game will feature an AI simulation world-building gameplay based on your memories.
---
The Six Dragons Moving to Jumpnet With New Tokenomics.
A lot of development from the first Open-World RPG on the blockchain, The Six Dragons. The game moves its assets on Enjin's Jumpnet and gives a first glance at the new Tokenomics.
---
MMORPG Dungeon Universe Joins The Enjin Adopter Program
The latest addition to the Enjin's ecosystem is Universe Dungeon, an MMORPG play to earn game set to launch an Alpha version later this year.
---
PolyientX Integrates Chainlink VRF in APE Island NFT Metaverse
The decentralized, player-owned world Ape In by Polient X integrates the Chainlink VRF to ensure fair mint random Ape NFTs with unique stats.
---
Meltelbrot 58: Interview With Nestables
The latest MMeltelbrot interview is out all about the Enjin powered game Nestables.
---
Play to Earn in Town Star is Set to Begin This Month
Gala Games takes a step further and brings play to earn mechanics to their farming game Town Star starting on Tuesday, October 5th.
Even more, Town Star announced the play to earn features of their recently sold VOX NFT Avatars.
---
Phantom Galaxies Mecha Space Opera ARPG Makes Planetfall In 2022
Animoca Brands introduced a new Blockchain Space-themed ARPG game called Phantom Galaxies.
---
Stake and Hold with HodlGod
HodlGod is growing. Users are staking and holding their tokens. Find out what's going on.
---
AAVEGOTCHI Launches The Grants Programm to Support Developers
AAVEGOTCHI announced the Grants program to support game development, dapps, and moar. From a range of 500 to 5,000 DAI developers can get paid to build on Aavegotchi.
---
Step Hero Pre-Alpha Game Testing Registrations
Step Hero released a registration form that will be live until October 7th, 2021, and anyone can apply for a chance of the 500 slots that will be given to the community members with the most entries.
Visit The Registration Form
---
Polkacity Game Released a New Demo
Polkadot-based DeFi and NFT virtual world Polka City released a new demo revealing the new avatar animations and customizations as well as a black Bugatti, a Disco building, and more!
---
NFL & LaLiga Collectibles Found Home on FLOW Blockchain
The popular NFL in the States and the European LaLiga, known for its high-quallity football will issue digital collectibles on Flow Blockchain.