Greetings mortals. Today we explore the confirmed projects of the upcoming Elysium blockchain by Vulcan Forged.
Elysium aims to become the home of all Metaverse projects. Before we get to the dapps and games, let's find out more about the upcoming chain.
Elysium Blockchain.
Elysium will use proof-of-stake to be energy efficient and developers will be able to create any kind of web3 app like dapps and games. Fast transaction speeds, low fees, and a growing number of projects agreed to join make Elysium one of the hottest EVM-compatible chains to wait for.
The main token of Elysium will be $PYR while $LAVA will be used for transaction fees. Fees will be low.
The native NFT creator of VF will support all projects that need an easy and advanced tool to create their assets. With the Elysium, new opportunities arrive with item-sharing across games, the known concept of Multiverse.
Elysium games could create different variations of Metaverses with assets sharing. Imagine owning a sword in VulcanVerse and being able to play another 100 games with that sword. Not a new concept, but exciting and catchy nevertheless.
There will be 2 seed Nodes and up to 10,000 validators. To become a network validator and receive passive earning from both network transactions as well as the Vulcan Forged marketplace sales, you need a VulcanVerse land plot NFT upgraded up to level 7.
Mr. Jamie Thomson, CEO of the Vulcan Forged ecosystem reported to eGamers.io in an past incquire:
"We're using substrate to mix and match the best of EVM chains like Polygon to build a superior, more or less, product, so we don't have to face issues when trying to work with incoherent consensus protocol." Mr. Thomson continued: "The transactions per second and block finality aren't affecting decentralization in the least bit, however we will be initially working with 5 internal validator nodes first and then opening validator spots to the community."
Elysium Testnet is currently available and development continues in fast-pace.
---
Let's have a look at the verified Elysium projects so far.
VulcanVerse
VulcanVerse is am open-world fantasy MMORPG and a metaverse based in the ancient Greco-Roman age with fascinating lore and a fantastic community.
Land Ownership, Play-To-Earn, Leaderboard, and Scholarships are some aspects that make this game unique. The future updates will make VulcanVerse a fully-fledged MMORPG.
Every single NFT of the 10,000 land plots were sold-out in the previous sales and the only way to acquire one is through the marketplace.
VulcanVerse is available in open beta for everyone to play, free scholarships are available too!
---
HUSLVerse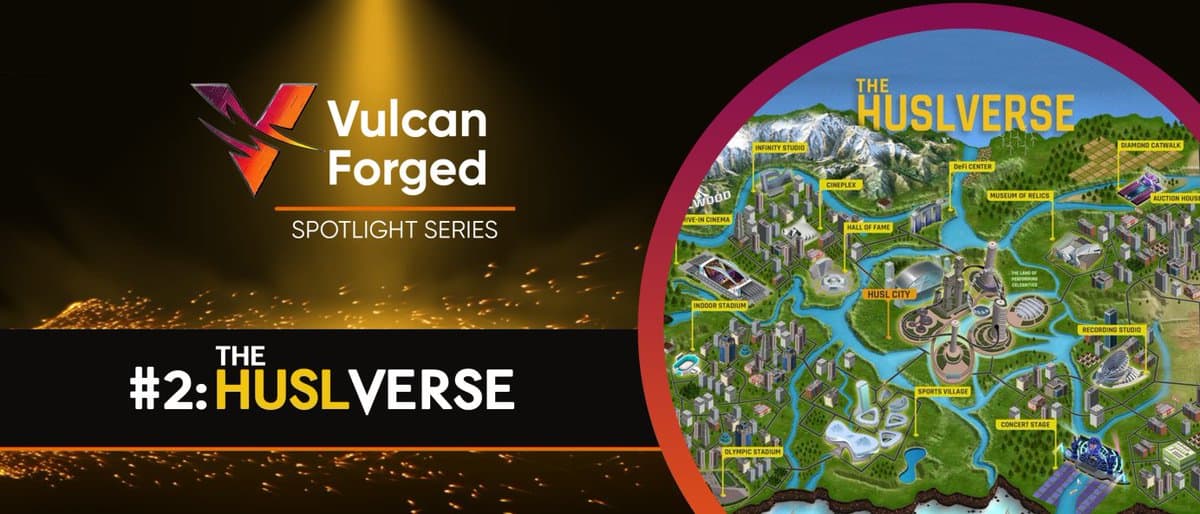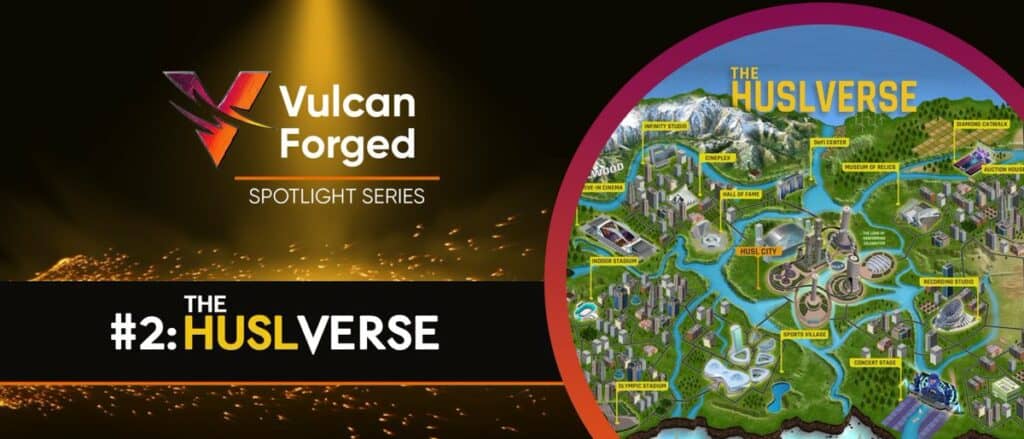 HUSL is a blockchain music company focused on NFT music and gaming. The HUSL, together with Vulcan Forged, will bring HUSLVerse metaverse to the community.
The HUSLVerse will feature some of the top music, clothing, entertainment, and sports brands in its astonishing world.
Users of The HSL metaverse will also attend musical concerts, events, conferences, and everything your mind can imagine, all within a play-to-earn model, meaning earning via playing different games around HUSLVerse.
---
Berserk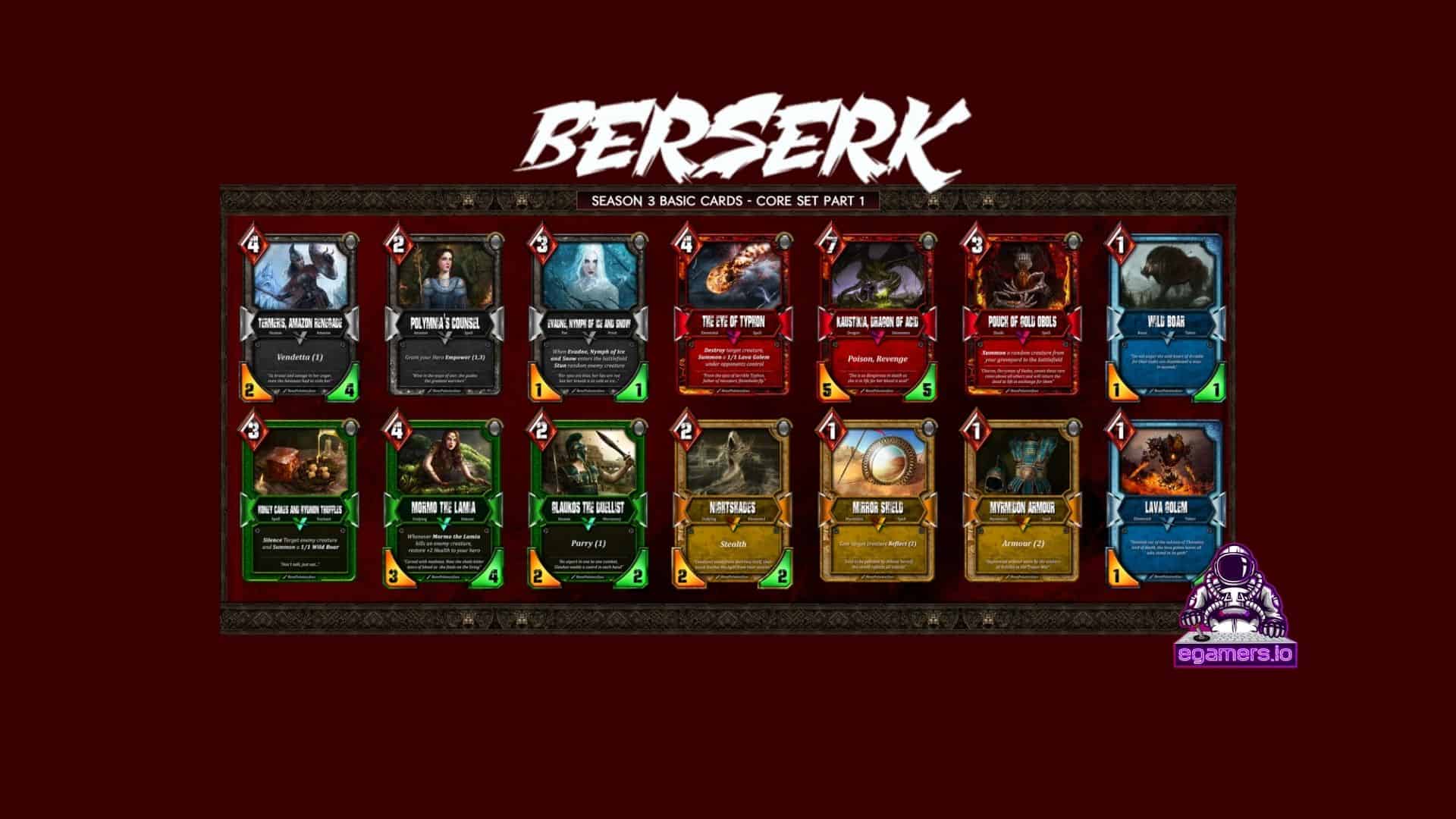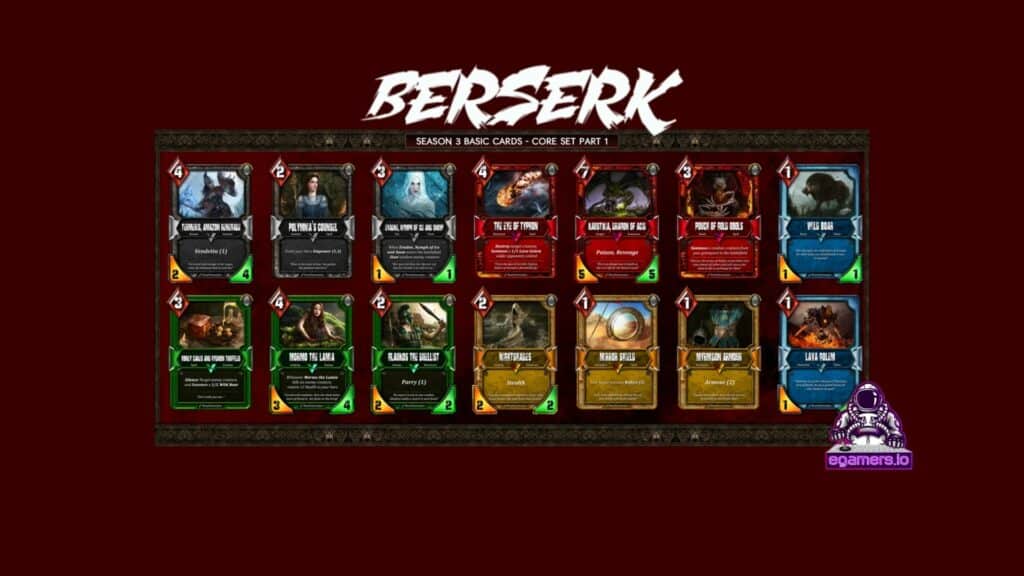 Berserk is a collectible trading card game again from Vulcan Forged. A strategical game with many combinations and card synergies.
Players collect and recruit cards into a deck, either NFTs or non-NFTs, and play against others until zero life.
Berserk reward players using $LAVA tokens and daily XP points used to withdraw $LAVA.
---
Geocats


Geocats is a retro-style, cat-based, 2D game where players collect cats throughout their journey in the world of GeoTerra.
There are breathtaking views and an undisturbed ecosystem full of unique NFT cats roaming around and waiting for you to collect them.
Created by Nonaco and powered by the upcoming Vulcan Forged's blockchain Elysium, the game offers its players excitement via exploring unknown lands and completing quests.
---
Chumbi Valley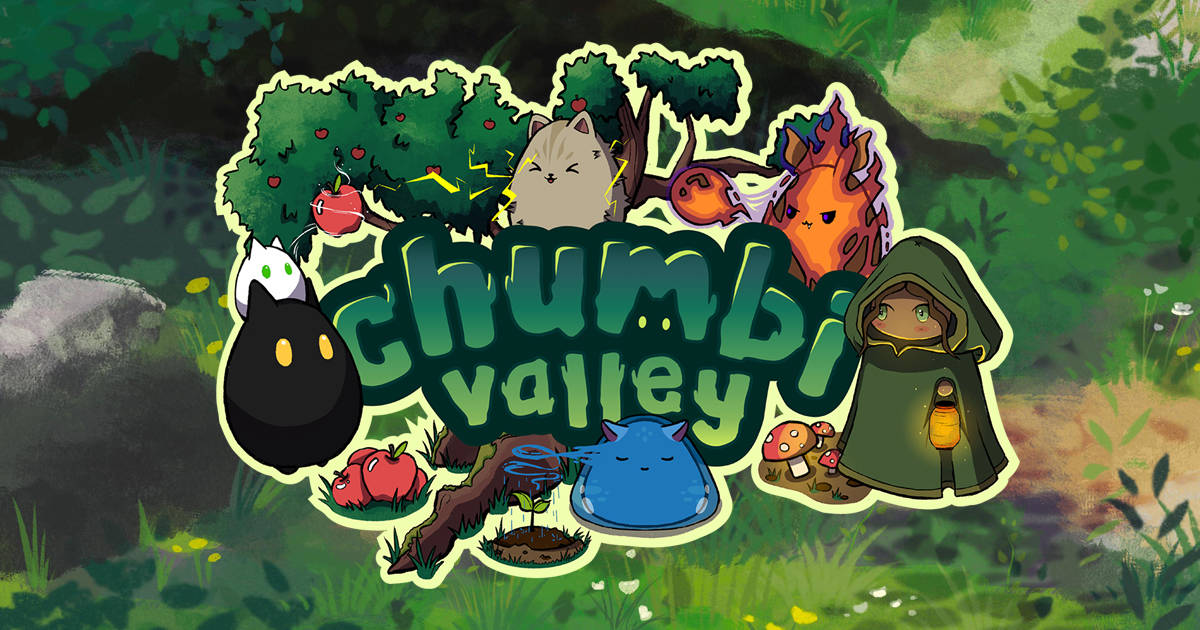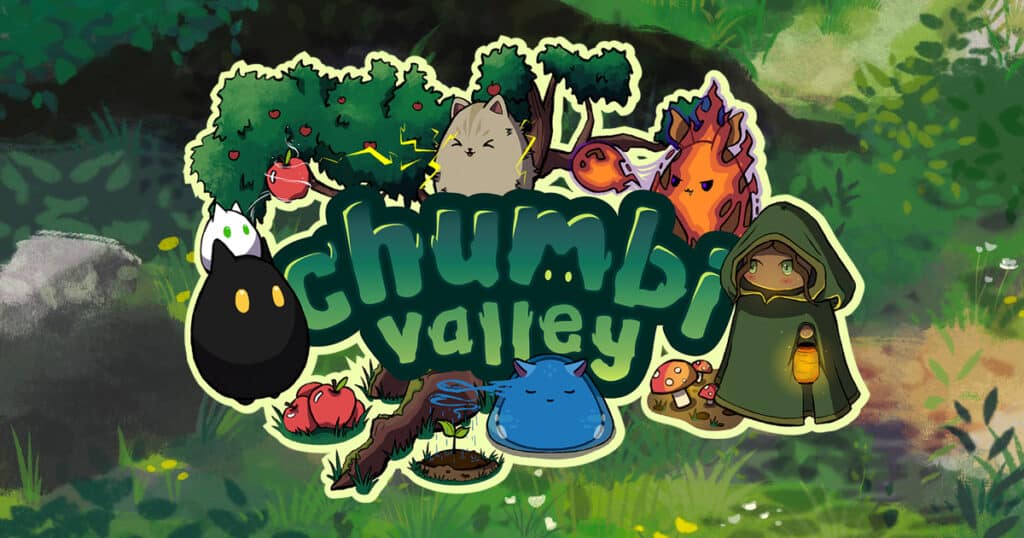 Chumbi Valley is an upcoming role-playing game playable on every platform except iOS (coming soon), and based on the Polygon Network, Chumbi Valley is a game we presented to you with a review back in October 2021.
With its spectacular concept of gameplay inspired by classics like Pokemon and Zelda, Chumbi Valley is a game like no other, with Chumbi NFTs roaming rule less and free around the Valleys waiting for a master to govern them.
Together with Chumbis, you can explore, offline farm, and battle other Chumbis in order to get rewarded while fulfilling your champion's wishes.
---
Heavy Metal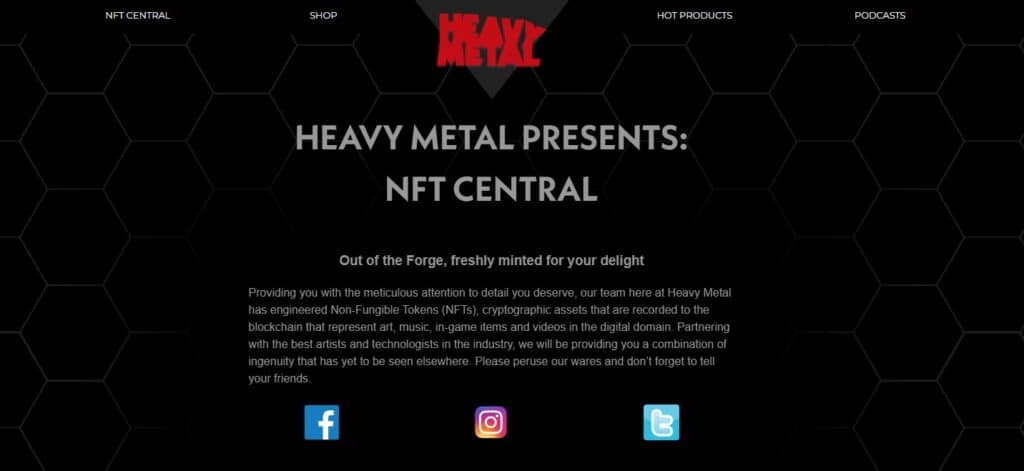 Hearing this name gives you a feeling of Heavy Metal rock and a badass title, but it's not even close in reality. Heavy Metal is a science fiction and fantasy comics magazine founded in 1977 in America.
Heavy Metal has come to the blockchain world with explicit Non-Fungible-Tokens (NFTs) drops and plenty of future sales and partnerships.
With the Vulcan Forged partnership, we expect to see many NFT-based comics in the near future.
---
SWALLOW Digital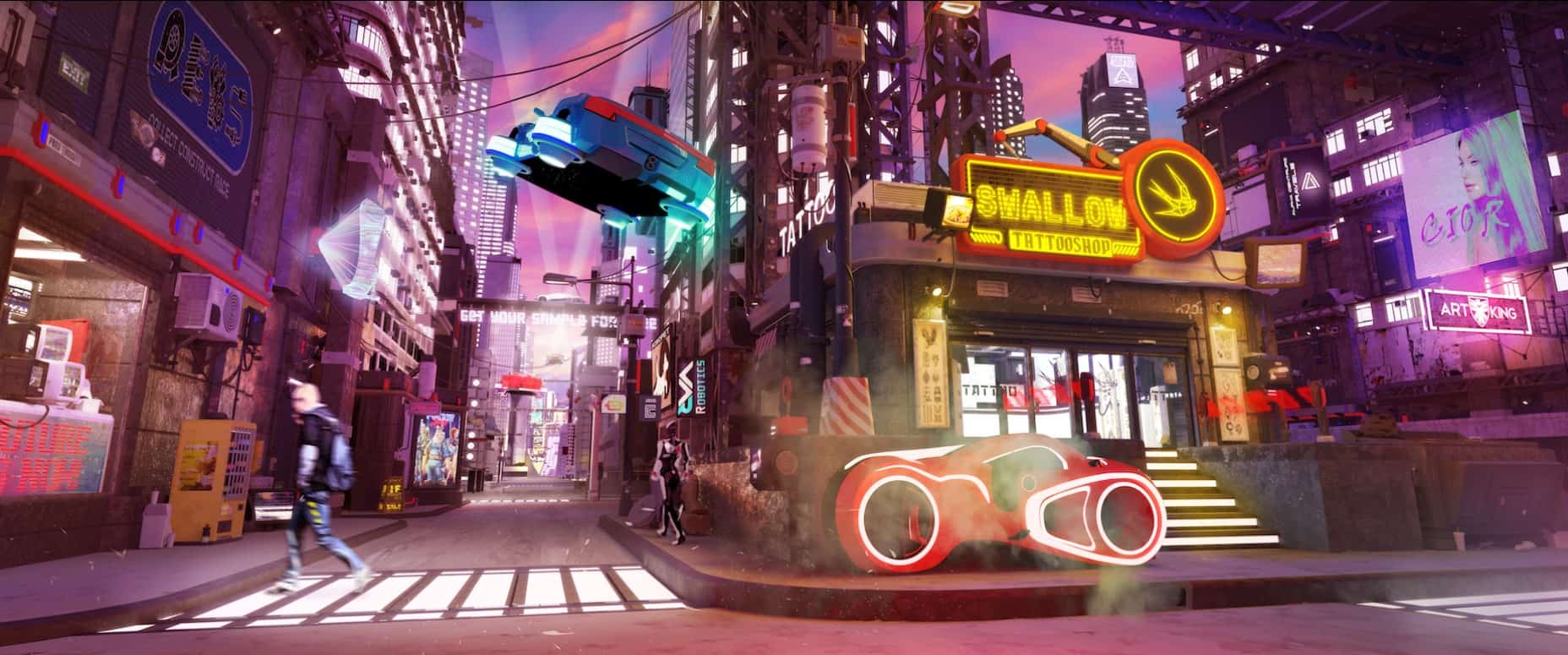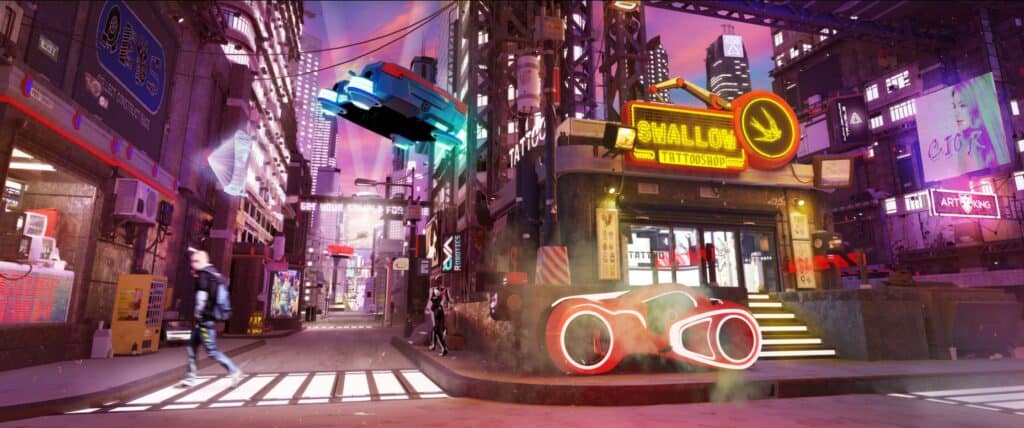 SWALLOW Digital is a tattoo-based project that uses real-life tattoo designs from top professional artists into a representative image of your identity in the digital world, as it surely does in the real one.
The team of SWALLOW Digital consists of creative and unique tattooists with outstanding and remarkable tattoo designs that are turned into NFTs by the SWALLOW Digital group.
Tattoo NFTs can be purchased and applied to Metaverse and avatars. The VulcanVerse game will receive the first metaverse tattoos with plans to expand to many metaverses through the Vulcan Forged ecosystem.
Great things and unique designs to come to the near future with SWALLOW's team roadmap containing SWALLOWnet, their own NFT marketplace, SWALLOW Swap, a DEX for tattoo NFT's to facilitate SWALLOW NFT staking, and much more.
---
SinVerse
SinVerse is a mafia metaverse with NFT assets and plans to be the next GTA for the crypto gaming community.
Powered by Vulcan Forged and based on the most controversial city in the world (Las Vegas), Sin City aims to bring a gangsta paradise feeling where players can control, kill, and many more things a "gangsta" can do in these types of games.
Becoming a Kingpin conveys becoming one of the strongest and most influential players in the Metaverse. Do you want to rule, or do you want to get ruled? Two Mafia Metaverse Games Rebrand After Look-Alike Names.
---
Coorest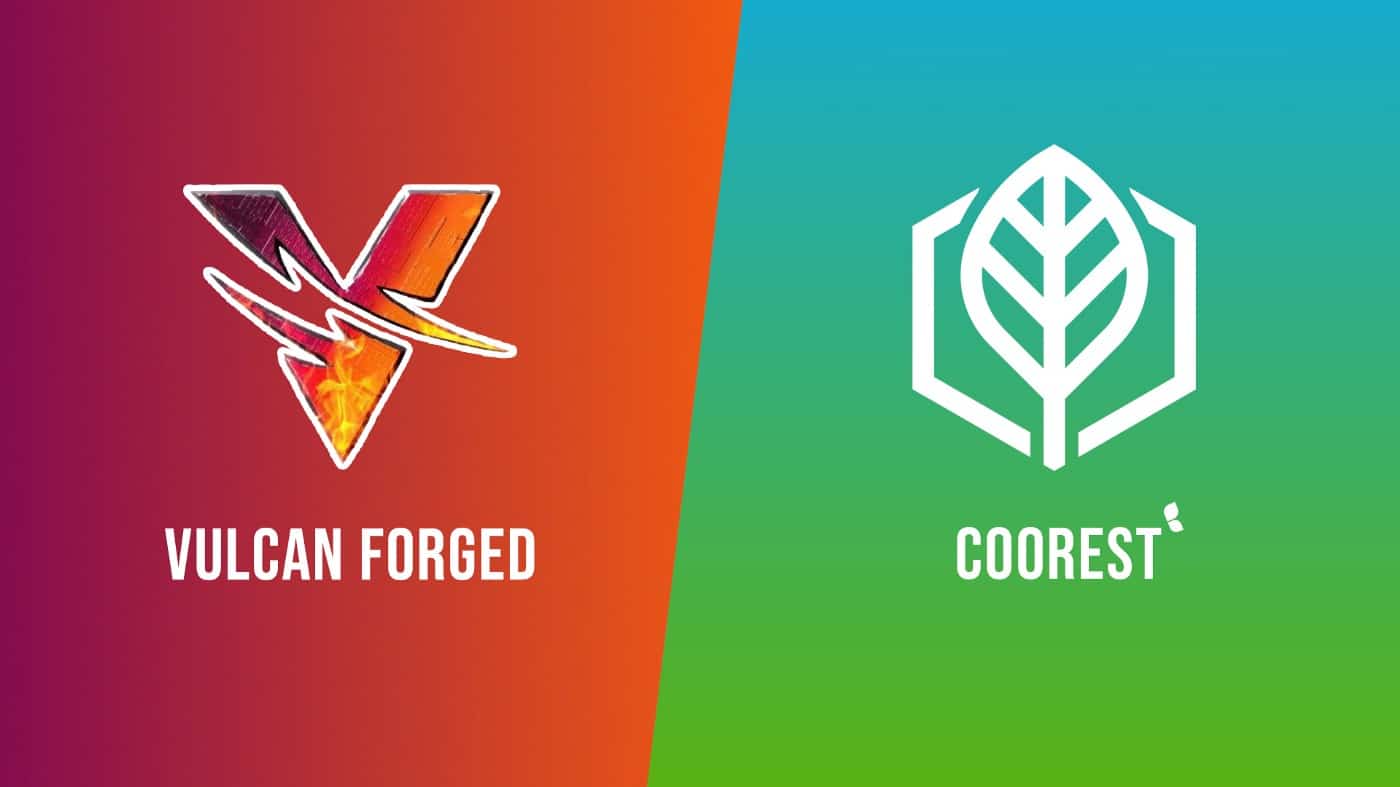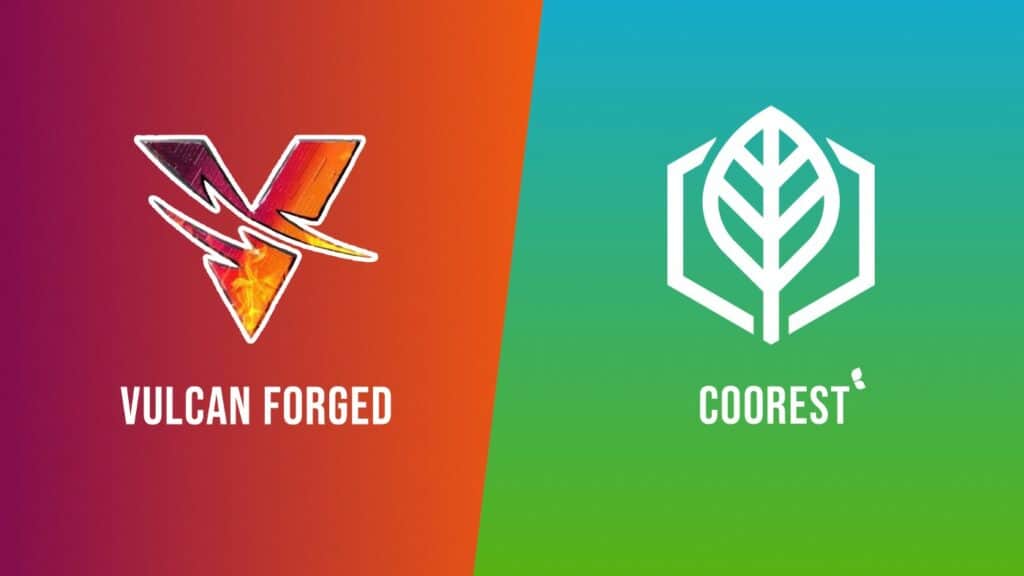 Carbon footprint reduction has been one of the most important topics concerning the world in the past few years and is going to continue for the next decades for sure. The current market for trading carbon credits is inefficient, and people involved are seen as volunteers not getting anything in return.
Coorest has found a solution to cut out this thinking by combing C02 trading with the yield-bearing possibilities of a tree, aiming to create an ecosystem for investments in farmer's projects to provide a future for themselves and the world.
---
Satoshi City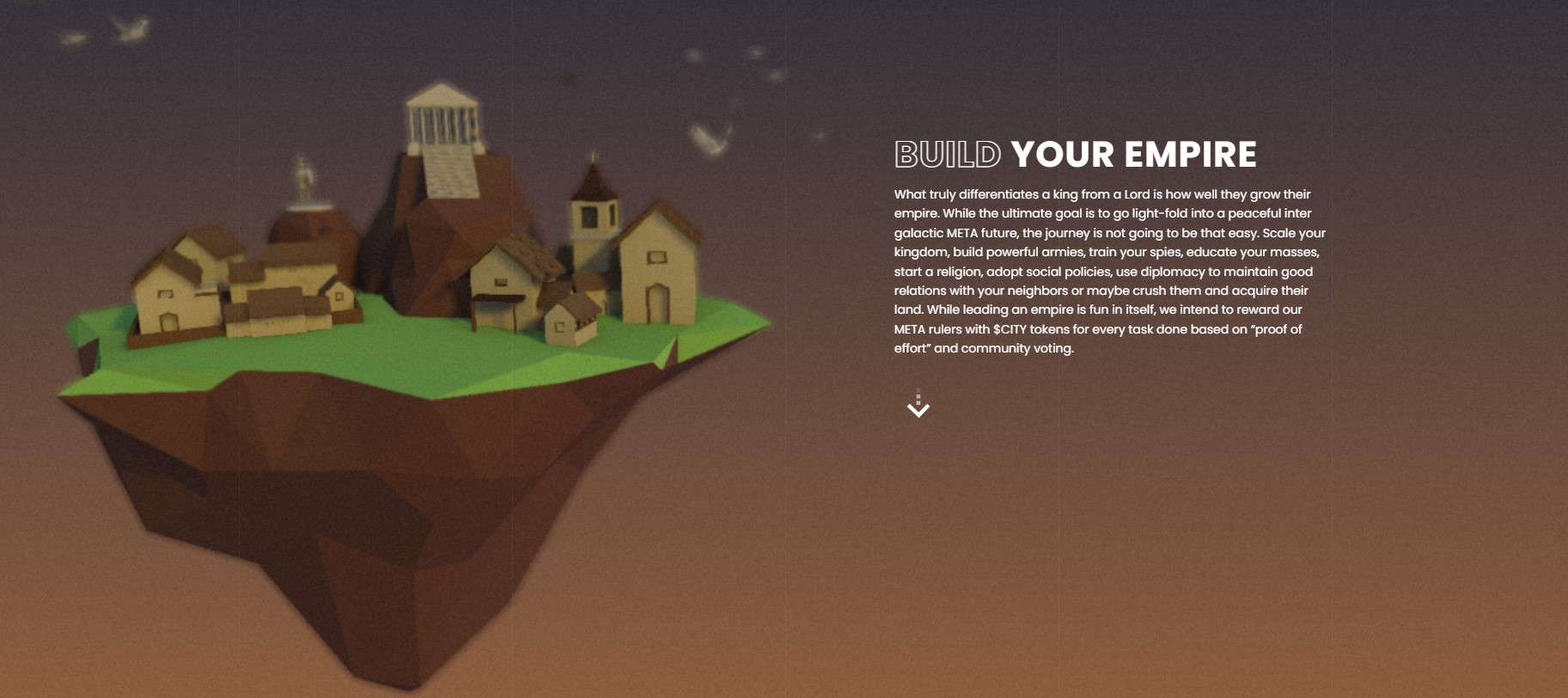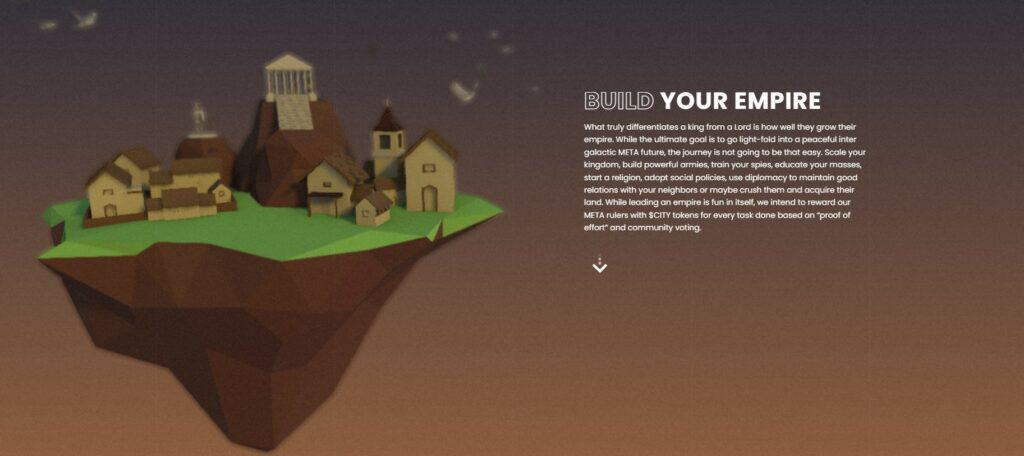 Satoshi City is a fascinating virtual world where you can acquire land, upgrade it, trade it and collect rewards from doing so.
Easy right? I don't think so. Satoshi City will be a metaverse where players will fight and protect their lands at all costs. Form relationships, alliances and fight annoying neighbors to conquer land plots.
---
Galactic Fight League
In the future, people discovered that they were not alone in the Galaxy. They discovered new civilizations alien people, but co-existence was problematic, so battles began.
In order to solve their problems, they formed The Galactic Fight League. This League brings together the best fighters across the Galaxy among 4,000 Zombie, Alien, Cyborg, and Human NFTs fighting to become the alpha fighters in the Metaverse.
---
Mirai Labs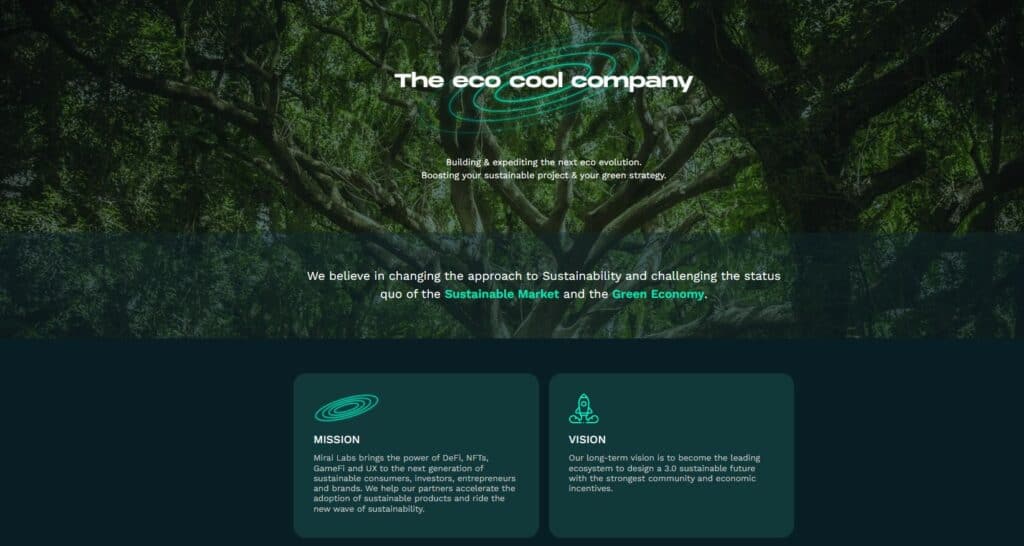 Mirai Labs brings together the power of Web 3.0 technologies of Defi, GameFi, NFTs, and UX to the next generation of sustainable brands, investors, and many more.
An eco-friendly project that also partners with Coorest, building and expediting the next eco evolution through the blockchain technologies mentioned above.
---
Coddle Pets
Coddle Pets are little NFT dragons that can be grown into adults and your own personal pets by fighting with them in the Dragon Garden game.
Coddles can be bred and sold in their Marketplace, maximizing your profits. It's one of the first Vulcan Forged ecosystem games to be developed and has an exciting player base.
The game is developed using Unity 3D and it's available for both PC and MAC with ready to play versions.
---
Seoul Stars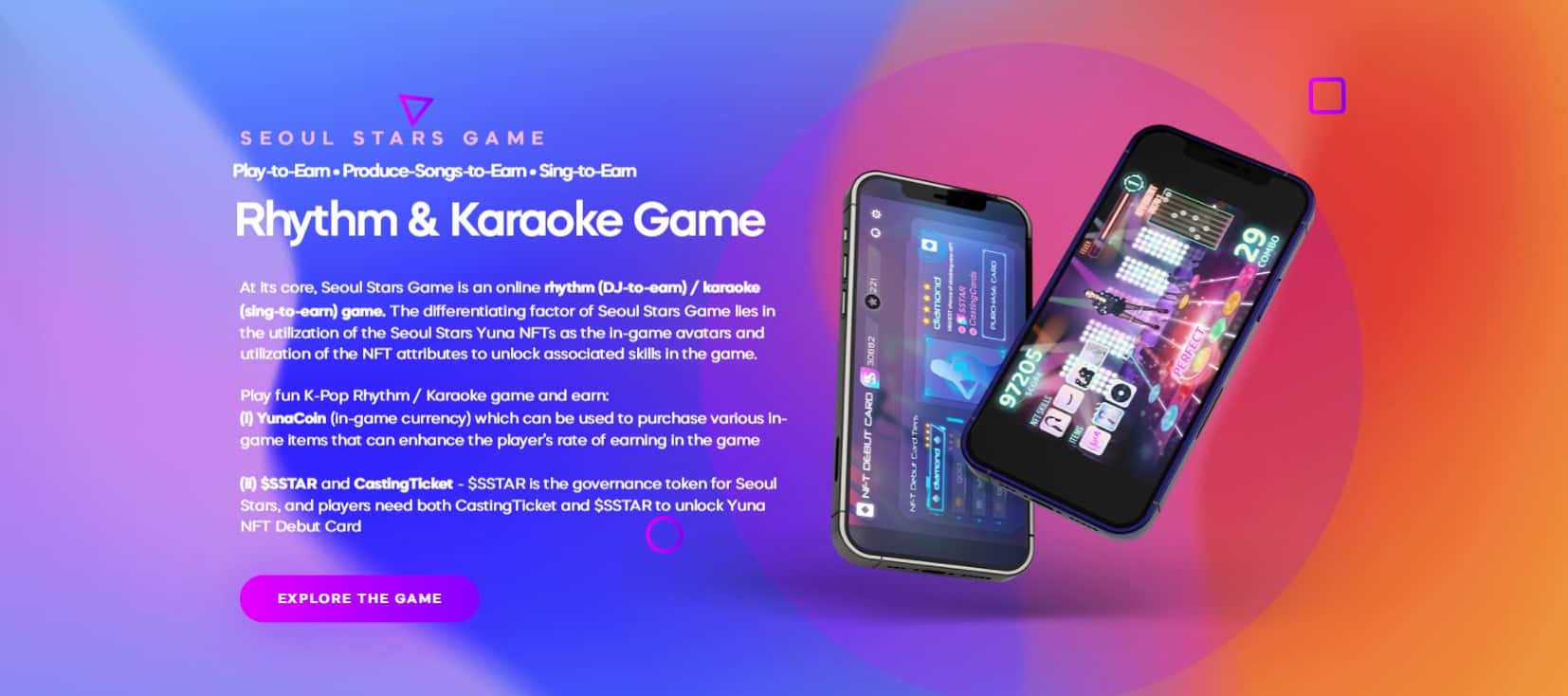 K-pop music is something different and unique. Korean Popular Music is trending these days, not only in Korea but in the whole world, with its estimated industry value being $20B.
Seoul Stars will create a K-pop idol called Yuna. Yuna will be built on the blockchain and will launch content based on albums, songs, concerts, and many more.
The project will also feature a play-to-earn rythm and karaoke game where players can compete against each other and earn various rewards.
---
DRIFE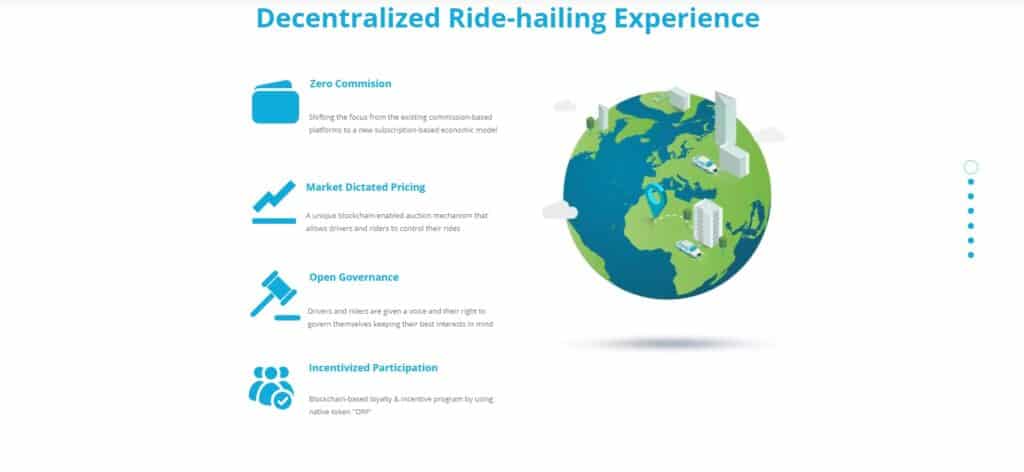 DRIFE is a Web 3 ride-hailing platform similar to uber that aims to empower drivers and riders, bringing efficiency to ride-hailing services.
The Uber alternative is an ambitious project, and the use of the blockchain will bring transparency to the industry.
DRIFE has been described as the TAXI 3.0 Services and promises to make our daily moves easier and better by rewarding everyone involved in the ecosystem.
---
EdVerse
Education is a basic need for every single one of us. In the era of Metaverse, people will have direct access to RL teachers, and learning will become more accessible than ever.
This is where EdVerse comes into play as the first and single education Metaverse. Self-claimed as a sole ed-tech-sci organization, the project combines education with gaming to bring deep-rooted immersive and interactive learning experiences.
EdVerse website contains an early demo of the metaverse featuring a 3D Virtual World and avatar navigation.
---
Block Babies
With evolving babies as the star performers, Block Babies features challenging gameplay with strategical fighting, leaderboard competition, and different teams.
In Block Babies, you will have to assign Babies to the defense and attack teams to overcome your opponents.
---
Forge Arena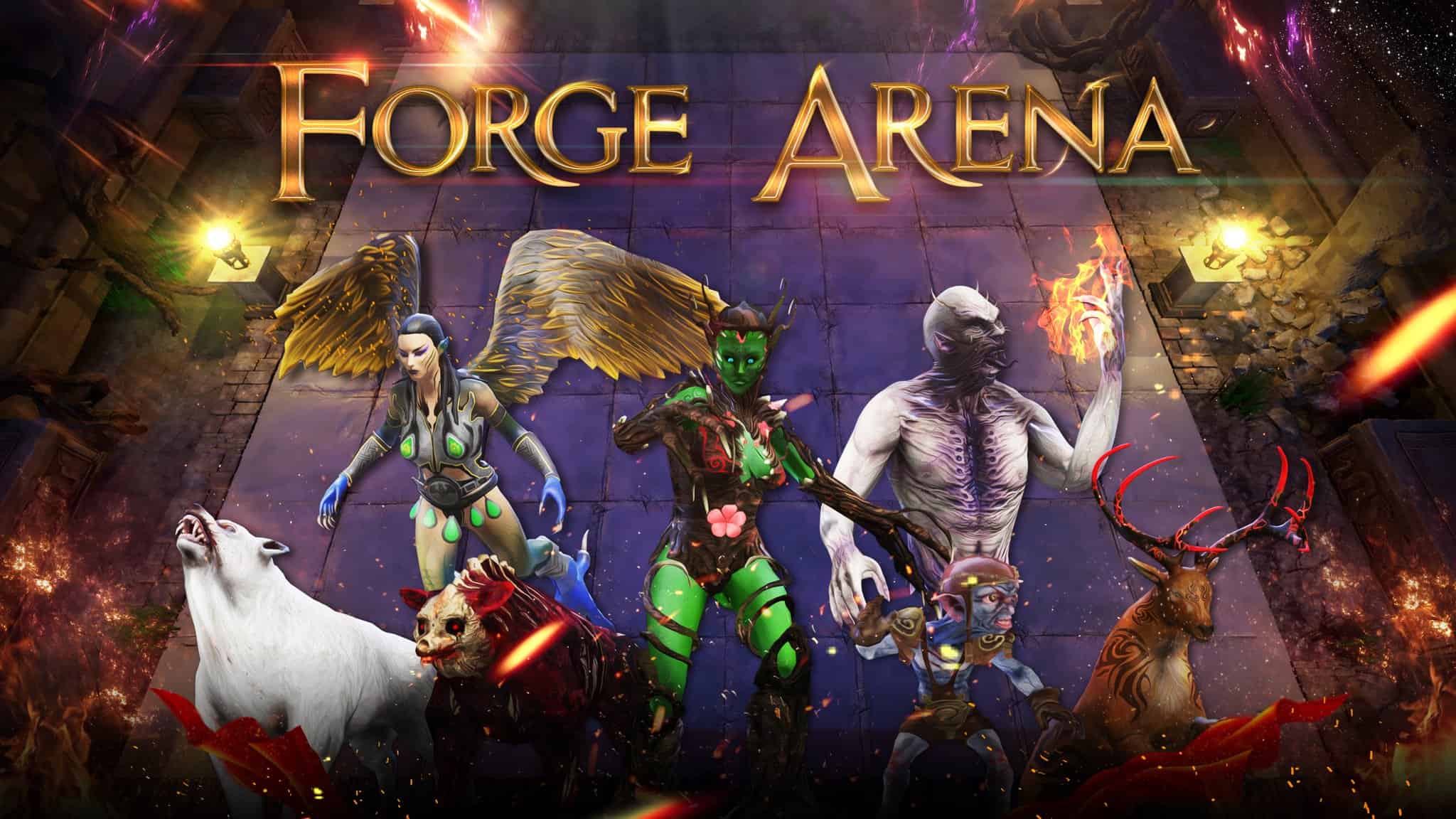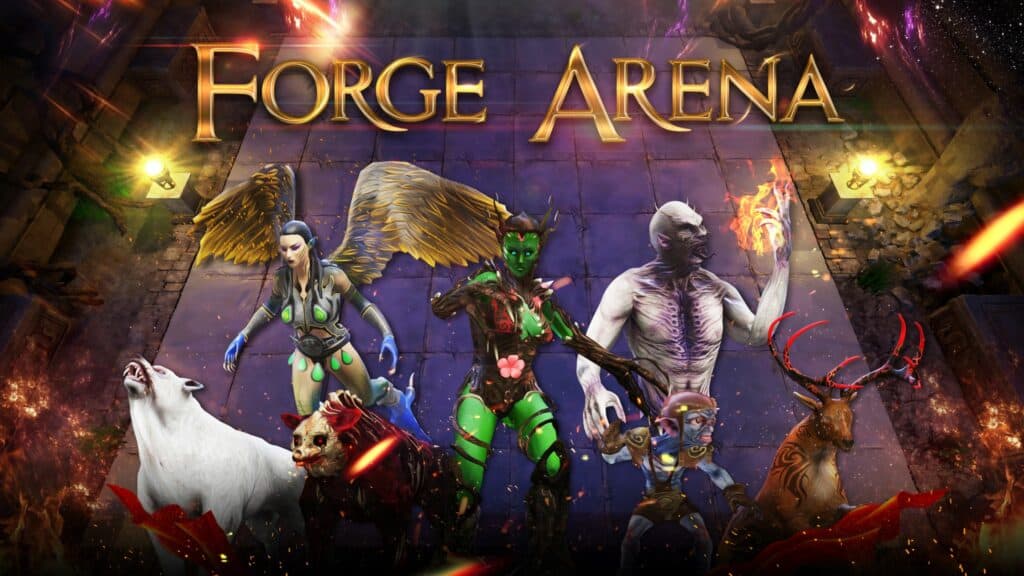 Forge Arena is a last-man-standing game where players choose heroes that fit their style, put them on the battlefield, and fight against enemy picks.
The game modes can be either PvP or PvE, while all the battles require you to build, combine, and level up your crew level. Let the best tactician win.
---
Elysium Trees Planting
Vulcan Forged initiative to plant trees and contribute for a better environment will take shape very soon with the launch of Elysium blockchain.
With information we have so far, for every 20 Elysium transactions, VF will plant one tree.
---
We will keep this list updated when new projects are announced.