The MMORPG and flagship game of the Vulcan Forged ecosystem, VulcanVerse, has released some new exciting updates that bring the game a step closer to full release.
The first element contains Plot Defense, a way to protect the user-owned NFT Land plots to be foraged by other users. Foraging is a technique in VulcanVerse where players extract necessary resources from within the land. Think of it as in-game mining, but instead of receiving crypto, players earn in-game assets used to build, craft and more.
The second part of the recent update is all about Vulcanites Rental. These are "pets" that follow the players avatar and perform a series of actions, including the Foraging.
The Vulcanites are inspired by the Greco-Roman era and some of them are unique pieces of art with strong utility.
Keep reading to understand why Vulcanites are connected with Plot Defense and Foraging.
Let's have a closer look at the Vulcanite Rental, which takes place through the Cedalion Program, the equivalent scholarship system for VulcanVerse.
Vulcanite Rental
Every player owns at least one Vulcanite, either the free one which is non-tokenized and level 0 or an NFT-based with higher level acquired from the marketplace.
If you don't have a high-level Vulcanite, you have three choices.
Buy one.
Stick with your free one.
Rent one using the Cedalion Program.
We will guide you through renting a Vulcanite and choose whether its for your or not.
Register for a Vulcan Forged account, or log-in with your existing one.
Find the Cedalion Program tab and select Vulcanites.
Browse the available contracts and select the one you like the most.
Confirm and get the Vulcanite to enhance your VulcanVerse gameplay till the contract expires.
Besides Vulcanites, players can also rent Land plots for free and split the profits with the owner, while the player gets to keep the in-game drops! Payouts are automated and it only takes a minute to rent a plot and a vulcanite.
Vulcanite Plot Defence
Vulcanites are helpful in a lot of ways. Foraging Items, Learning Blueprints, Battling, Spying, and now Defending your plot from spies gathering around.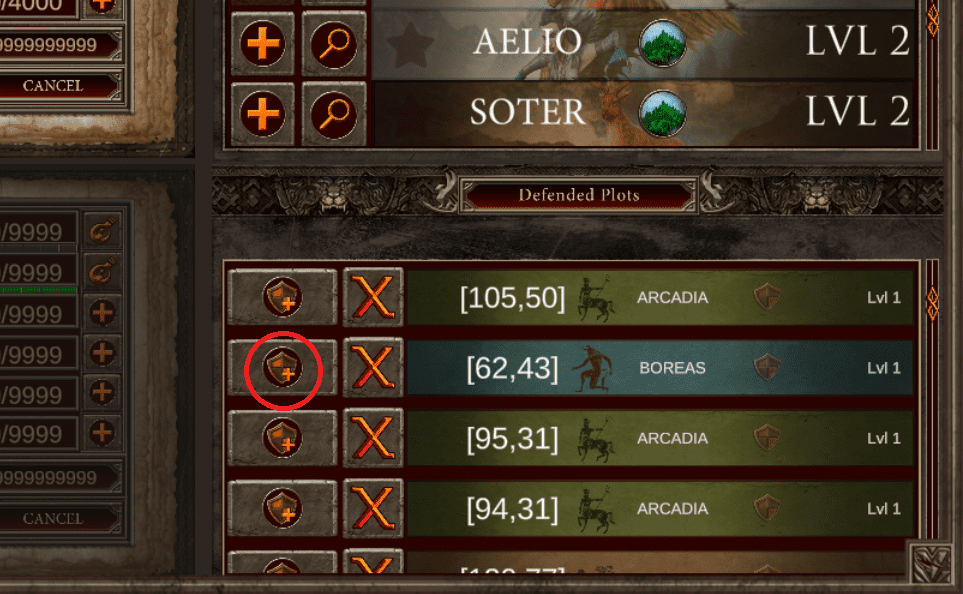 Here is how the mechanism works
In VulcanVerse, go to the Vulcanite Menu and click on the shield and plus+ button in your 'Defended Plots' list next to the plot you would like to defend.
Then your Vulcanite becomes selectable, therefore, you can choose it. After that, your Vulcanite is shown alongside the defended plot.
Lastly, once the Vulcanite is selected and defending the plot, only higher-level enemy Vulcanites can pass through your Vulcanite, so be ready to upgrade or keep the level of it high enough to stop those beasts from digging up your plot.
Keep in mind the NFT Vulcanites are limited and upgrading mechanisms require users to burn a lot of $LAVA as part of the strong burning mechanism. $LAVA is the play-to-earn token of all Vulcan Forged games and $PYR the governance token which is appreciated as one of the most prominent metaverse tokens. Both $LAVA and $PYR are available on Polygon and listed on popular exchanges such as Binance.
VulcanVerse has received multiple investments from Crypto Gaming Guilds that look forward to take advantage of the Cedalion program and offer scholarship to their members. Some of the notable guilds are Yield Guild Games, Merit Circle and AAG Ventures Guild.
About Vulcan Forged
Vulcan Forged is a gaming studio and platform with a full suite of services, including a minting portal, a hot marketplace, and multiple play-to-earn tokens that use a dual token economy, PYR, and LAVA.
Vulcan Forged is the developer of VulcanVerse, the flagship MMORPG of its ecosystem, which is expanding rapidly and offers 10,000 land plots that can be used to invite other players in the form of scholarships (Cedalions) and upgraded to become node validators for the upcoming Metaverse Elysium blockchain.
VF has its own 10,000 Avatar NFT Collection called. Phalanx in a nutshell is a minting engine for limited edition Phalanx NFTs with over ten clans, each containing about 100 Legendary NFTs.
In addition, VF is developing an SDK that will allow all kinds of games to join the ecosystem and enable a play-to-earn economy using the secondary token $LAVA with strong burning mechanisms.
Don't forget about the Vulcon2 event that will take place in Athens, Greece, on June 14th, with our CEO George Tsagkarakis being one of the guest speakers there. You can read all about the Vulcan Forged Event in a previous article.