Welcome to another Blockchain Gaming Digest by egamers. Every Sunday, we release this digest on our website with some of the most important news of the week.
Don't forget to follow us on Twitter for the latest Play-To-Earn News.
The most playable games this week (7 Days metrics):
Axie Infinity: Over 1 million players.
Alien Worlds: 789,000 players.
CryptoBlades: 187,000 players.
Upland: 115,000 players.
My Defi Pet: Over 100,000 players.
Mobox NFT Farmer: 69,000 players.
Find more data in our Ranked Dapps list.
---
---
A word from our Sponsor.
MetaCast Group connects companies with creators in the NFT industry through a network of industry-specific platforms that have passionate audiences of NFT and metaverse enthusiasts. Hear or see your ad on platforms, just like this, to amplify your reach, connect with your target audience, promote your project, and convert views into action. Take the first step towards broadcasting your message across the metaverse by contacting www.metacastgroup.com and following them on Twitter.
---
OpenSea Volume Reaches ATH.
Can you guess the volume of OpenSea this month? 1 day before August ends, OpenSea has achieved a stunning volume of 2,84 billion USD with 1,4 million NFTs sold!
Find this metric and others here.
---
VulcanVerse Land Sown.
The popular MMORPG, VulcanVerse has enabled sowing land plots. Players have to sow for a period of 20 days for each level, up to level 7. After the sowing period, landowners can stake PYR tokens for extra yield.
---
Rune Game Review: A Mix of RPG Farming and Frenzy Browser Gaming.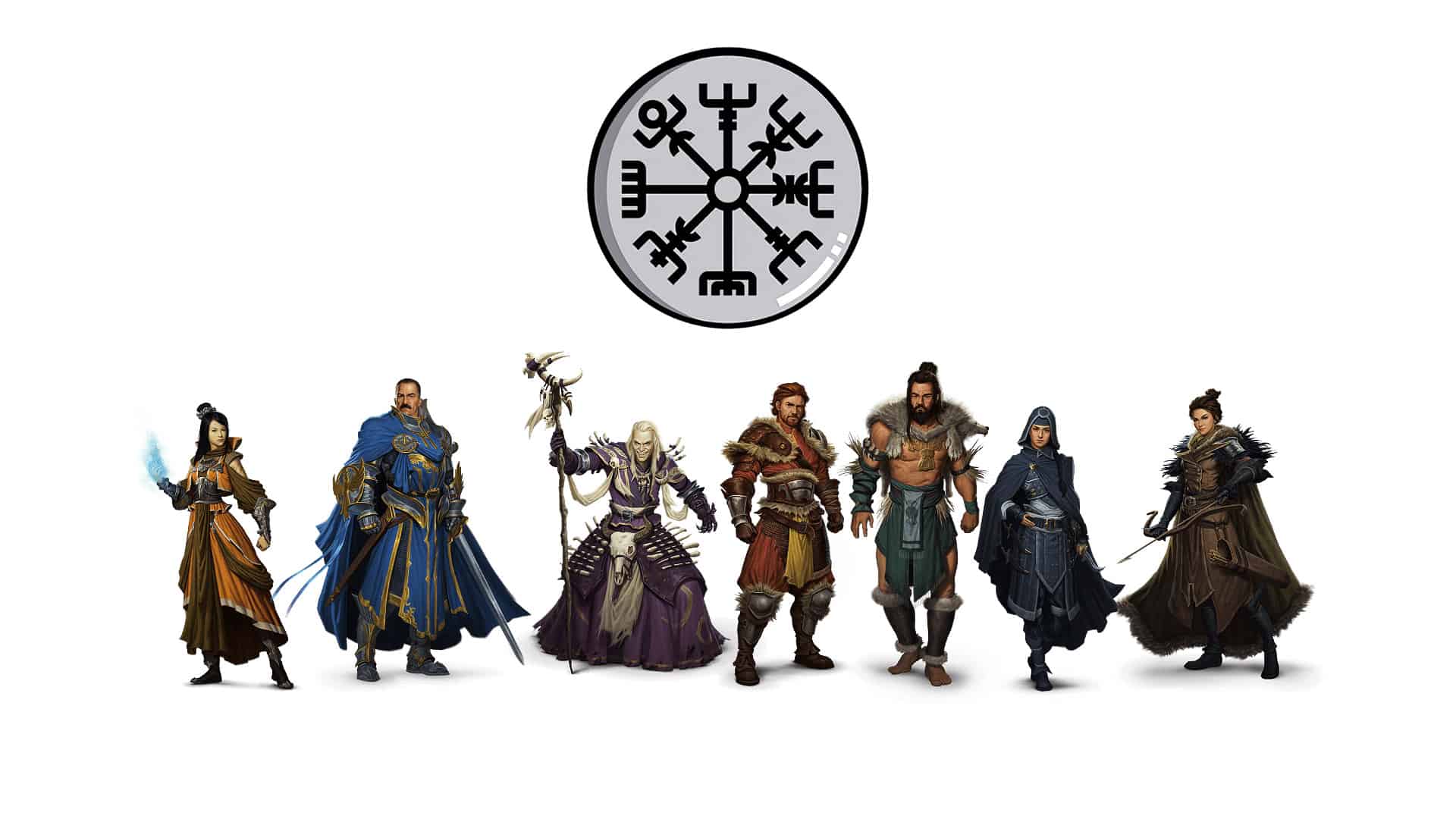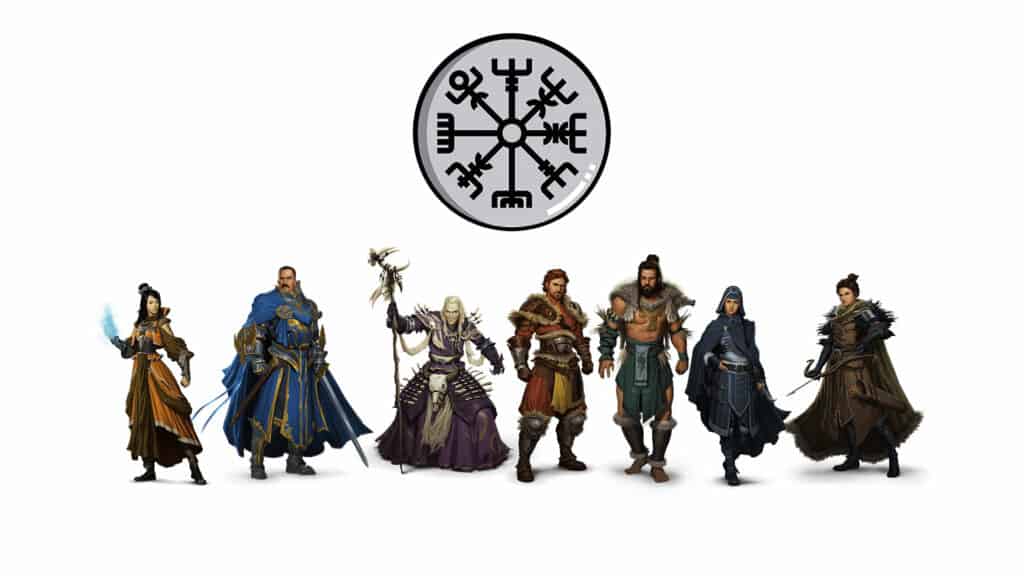 Rune is a play-to-earn game operating in the Binance Smart Chain with a 5 Million USD market cap for the in-game token, pool farming, crafting mechanics, and RPG elements.
---
Star Atlas Released a New Trailer.
Check out this incredible full Teaser Trailer from the cosmic Star Atlas metaverse on Solana.
---
BitBoy About Efinity And NFTs.
CTO and COO of Enjin Witek Radomski and Caleb Applegate were invited to the popular crypto YouTube channel BitBoy Crypto. They talked about Efinity the new blockchain that is based on Polkadot, NFTs, and Gaming.
---
Step Hero To Launch Mystery Chests Sale on August 31.

NFT based RPG game Step Hero will launch the in-game Marketplace on August 31 along with a HERO NFT mystery chest sale with 8,000 chests available at the price of 88 HERO tokens each.
---
Brawling in the Deep: Splinterlands Guild Brawls.
Splinterlands is ready to release the Guild Brawls 2.0 featuring a Guild Store with Merit Bonuses and Guild Items, the Barracks where players can unlock and learn new Tactics, and a new set of Gladiators.
---
ToTheMoon Universe Joins Neo N3 Early Adoption Program.
The recent partnership of the newly established metaverse will bring incubation opportunities to accelerate the growth and development of the metaverse built on top of the NEO blockchain.
---
JumpNet Leaps to the Green Future of Gaming and Blockchain Technology.
Enjin introduced this week JumpNet smart contracts. Developers can build apps on JumpNet, the bridge between the upcoming Efinity sidechain and Ethereum without the insane carbon emissions POW (Proof-of-Work) blockchains have.
---
Meltelbrot 55 – Age of Rust – Join the 1.8 million US prize pool!
A new Melterbot interview was released this week featuring an in-depth talk with Chris Loverme from the Enjin multiverse game Age of Rust that is ready to launch on Steam with more than $1.8 Million prizes for the players.
---
Binapet Review: Breeding BSC Play-to-Earn Game.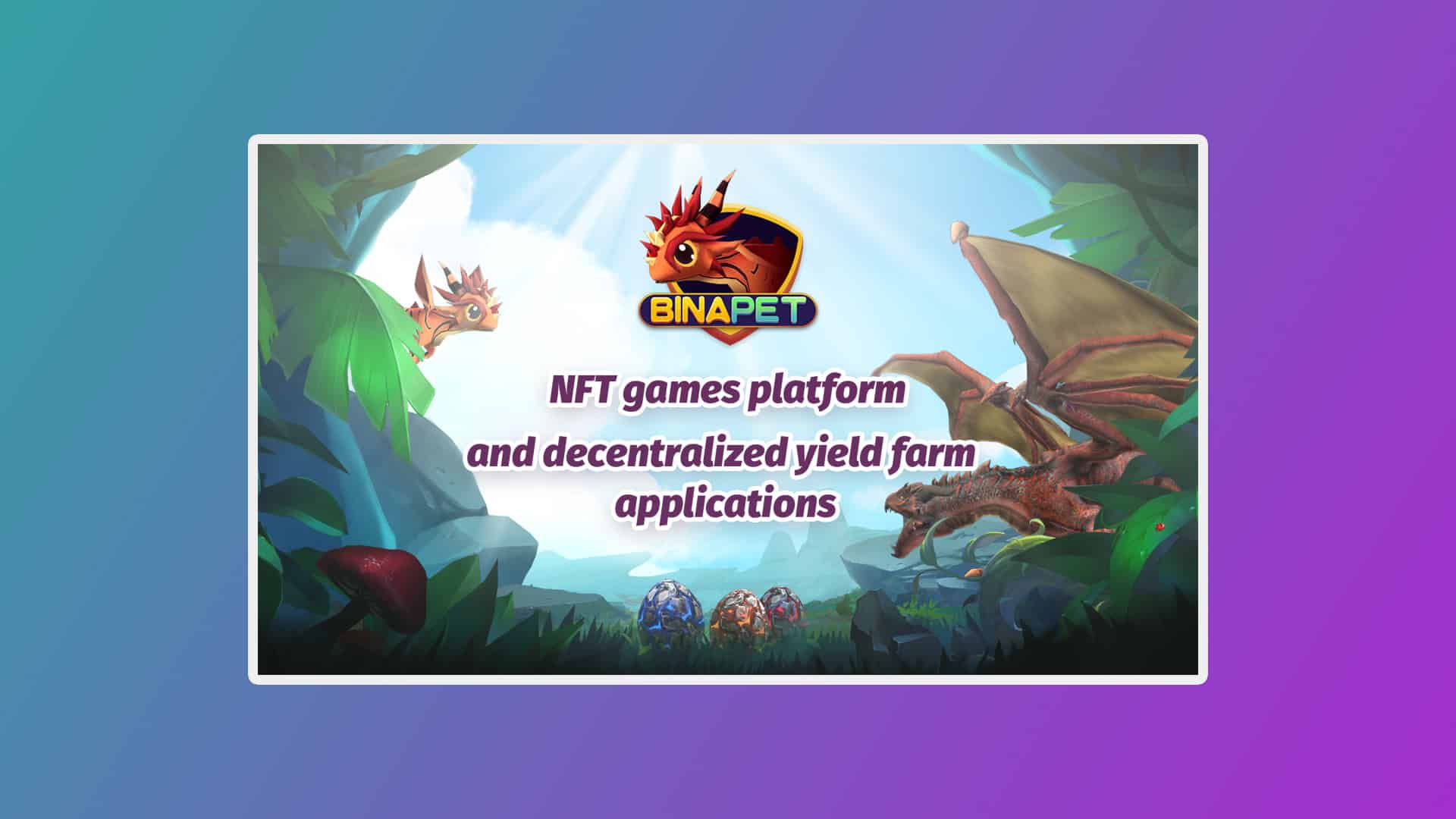 This week we dived into Binapet, another BSC breeding game with monsters similar to Axie Infinity. Will this frenzy ever stop?
---
Doctor Who: Worlds Apart Second Permanent Card Set, 'Time Lord Victorious.
This week, the popular title of Reality Gaming Group, "Doctor Who: Worlds Apart" launched the second permanent card set.
---
Defi Warrior Raised $2.3 Million Funding For Its First Crypto Galaxy Game.
DeFi and NFT gaming platform DeFi Warrior raised $2.3 Million from notable investors to further develop the game.
---
CGC: The Ninth NFT & Blockchain Games Conference To Be Held On September 23-24.
The 9th edition of CGC events will take place on September 23-24, with over 2000 attendees and more than 50 leading industry experts.
---
Blockchain Game Alliance New Members.
Blockchain Game Alliance added the independent games studio Pixie Interactive and the NFT Marketplace Curio as new members.
---
Thetan Arena: The Upcoming MOBA Play-To-Earn Game on KardiaChain.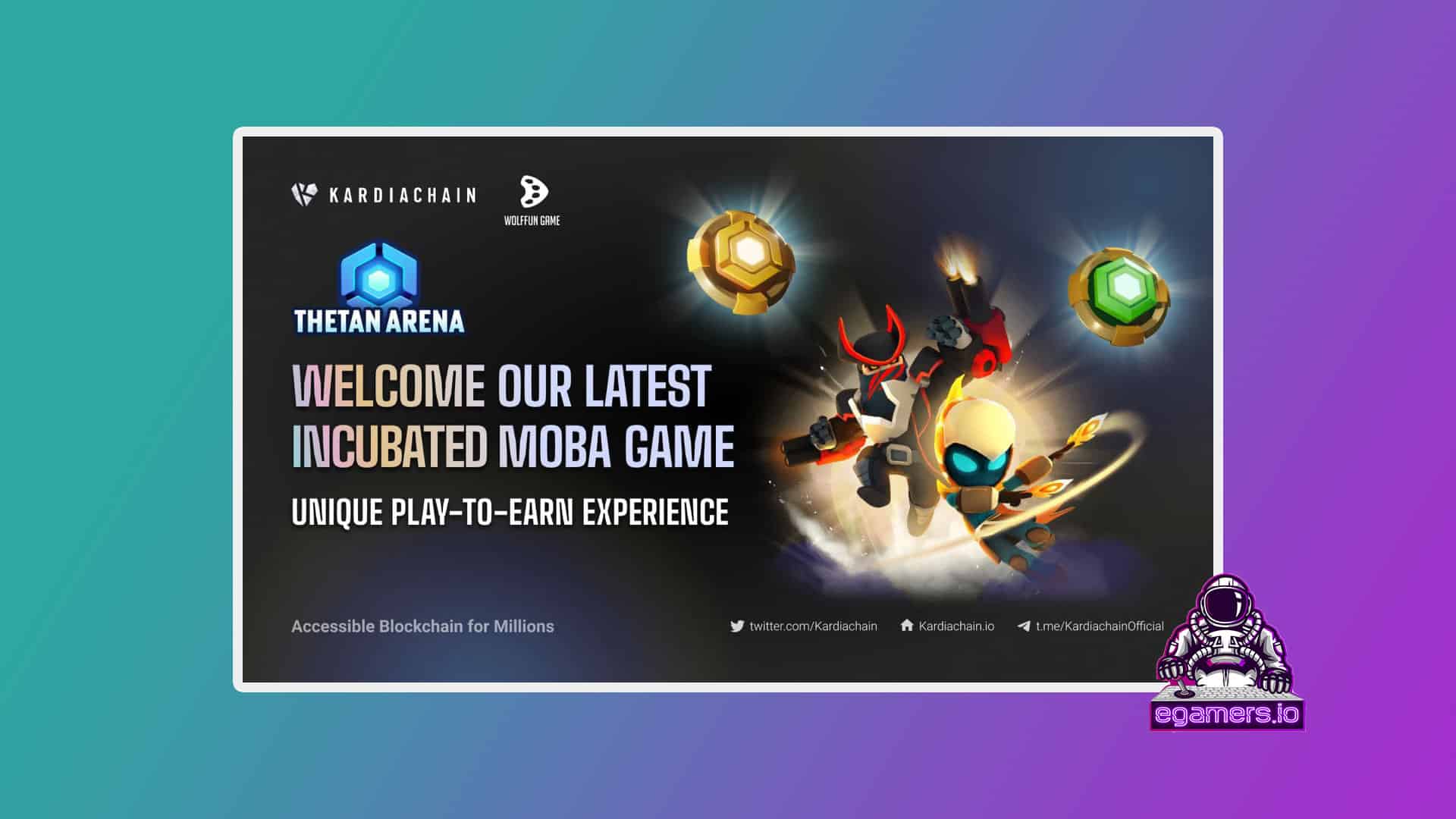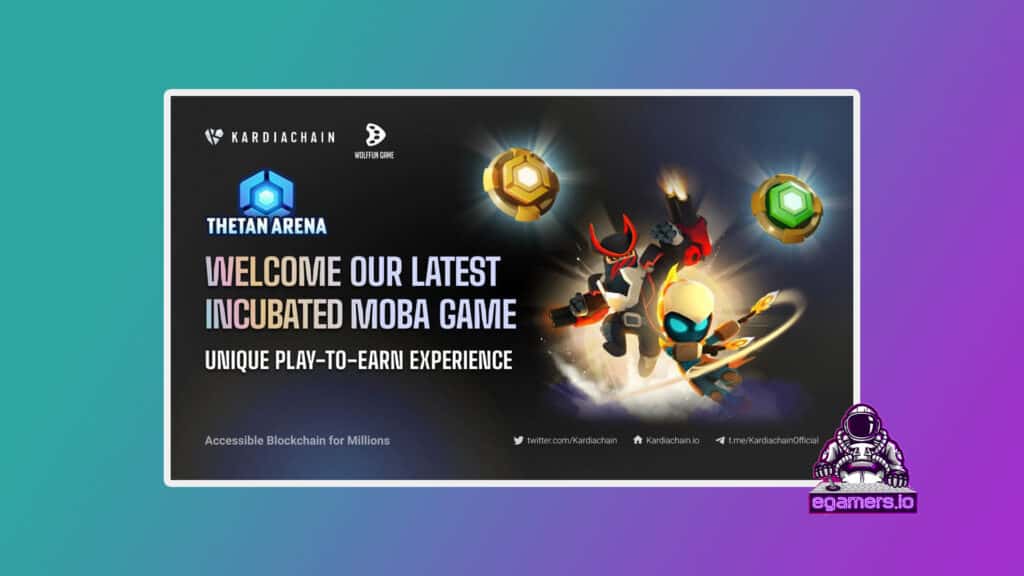 Theta Arena will launch soon on PC, Android, and iOS with in-game rewards, Premium Heroes, and DeFi stacking rewards. Prior to the release, Thetan Arena will host an IDO on September 15.
---
What is Binamon?
Another deep dive by egamers this week into the Binamon game, the BSC monsters game. Is it worth it? Find out by clicking below.
---
Smaugs Battle: Mobile Play-To-Earn, Clash Royale-Like Game.
Clash Royale-style blockchain game Smaugs Battle will soon launch on mobile devices.
---
Binamars Overview: DeFi, Play To Earn & NFTs.
A review about the play-to-earn RPG game on the Binance Smart Chain, Binamars. The game integrates decentralized yield farm applications that generate profits to players, NFT farming, PVP battles, and an in-game marketplace.
---