The day that Enjin Blockchain SDK will be featured in the front page of Unity Engine Asset Store is approaching as Enjin Coin, the leading gaming cryptocurrency has announced that it's Testnet Version will be live in time for the GDC event where Enjin with a number of Multiverse games will showcase their platform and games.
With the use of Enjin's Blockchain SDK game studios and independed developers will be able to create, integrate and manage ERC-1155 tokens, which are considered the most advanced Ethereum token standard as of today without writing a single smart contract!
This great news will allow developers to easily integrate blockchain technology in their games hassle-free and letting them focus on what matters the most, their game.
In total, 45 games and applications are currently using the unreleased version of Enjin's SDK platform with over 41 million assets already minted.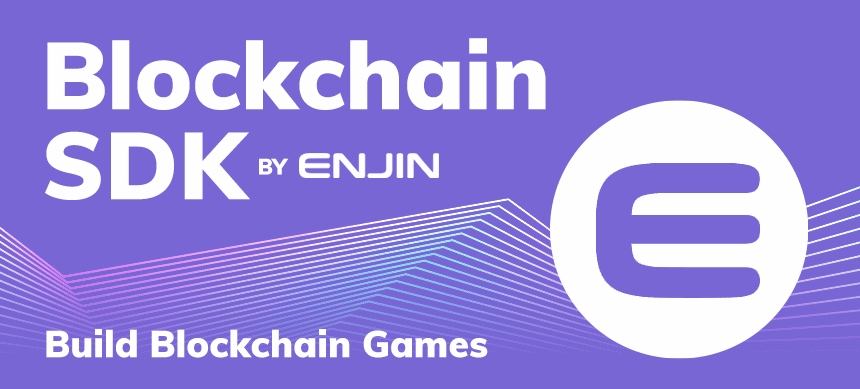 The ERC-1155 Token Standard
Described as the most advanced Ethereum token standard and well-known as the Multi-token standard, ERC-1155 allows developers to create unlimited fungible (identical) and non-fungible (unique) blockchain assets with a single smart contract. Based on ERC-20 and ERC-721, the advanced token standard by Enjin Coin offers faster transaction times, significantly lower gas fees and mass token production (and transfer) with minimal effort.
Developers can frictionless integrate any ERC-1155 asset due to the thorough standardization of ERC-1155 data structures in their games, enabling them to become part of the Gaming Multiverse and offer a cross-gaming experience to the players by using a single blockchain inventory (wallet) across all the supported games.
Enjin Coin recently launched the Enjin X, the world's faster Ethereum blockchain explorer, and it will be soon upgraded to support ERC-1155. This will allow users to search and view blockchain assets within the app in a clean and responsive design.
Enjin Coin is building a solid ecosystem of various development tools that will empower tokenization by allowing everyday users and developers to mint, integrate and use tokens into games, application, and devices.
ERC-1155 tokens can be stored, melted, and transferred through the famous Enjin Wallet, which is rumored to be included in the upcoming Samsung Galaxy S10 smartphone.
Unity 3D Engine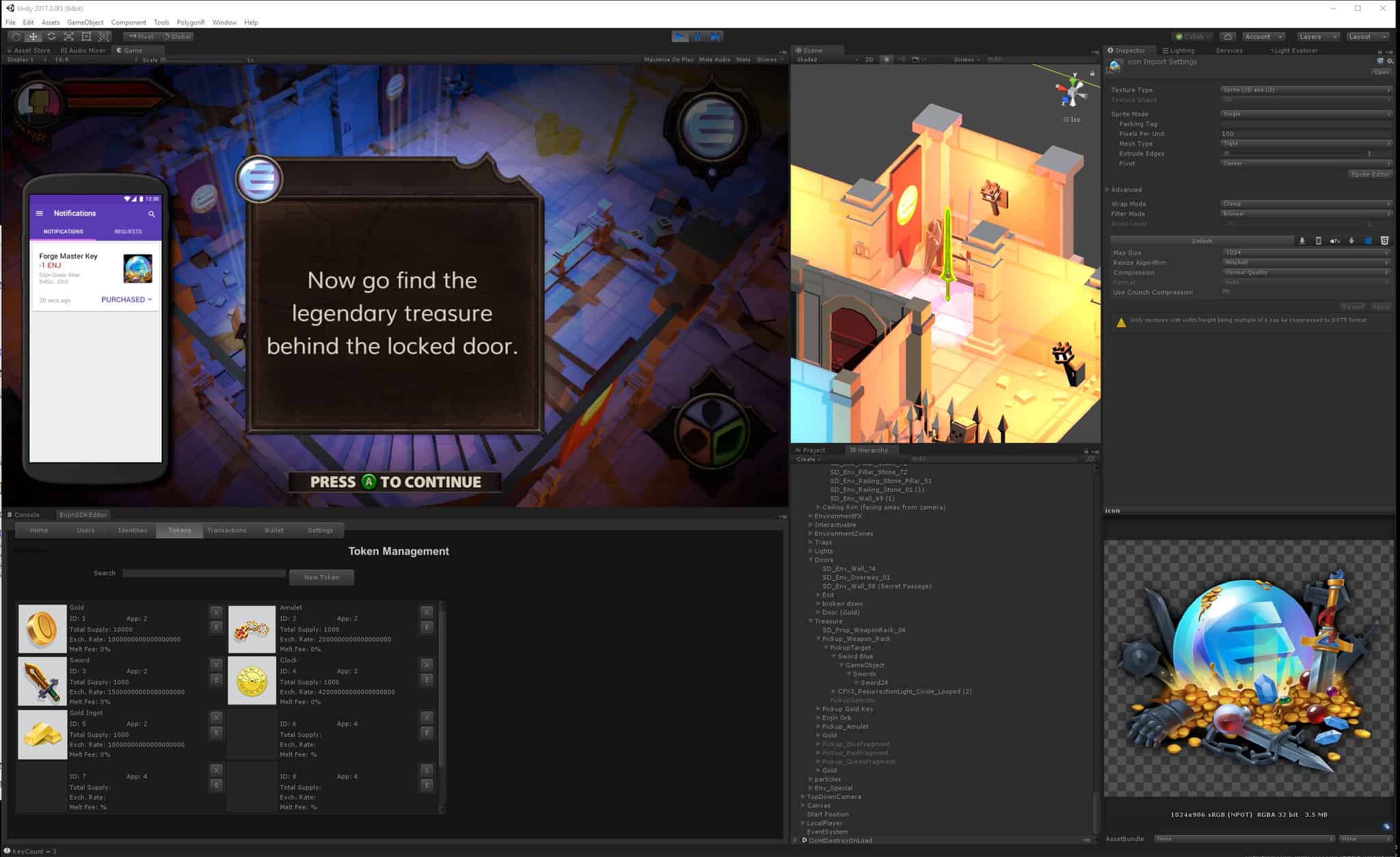 Unity Engine is the world largest game development platform—which is also an Enjin partner. The SDK is going to be available to 4.5 Million developers who have created games with over 3 billion downloads! The developers will be able to easily mint ERC-1155 tokens (items) and integrate them into games for Xbox, PlayStation, Android, iPhone, Windows, Mac, and more than 20 other well-known platforms.
Enjin Coin in The GDC Event
With a record of attendance last year (28,000 attendees), GDC is the world's largest professional game industry event. Enjin will showcase its blockchain development platform along with 6 Multiverse game developers.
Everyone who is interested can stop by booth S563 located next to Intel, Sony and Microsoft from March 20-22 and discover the incredible world of next-generation gaming tokenization tools and experience the Multiverse in action.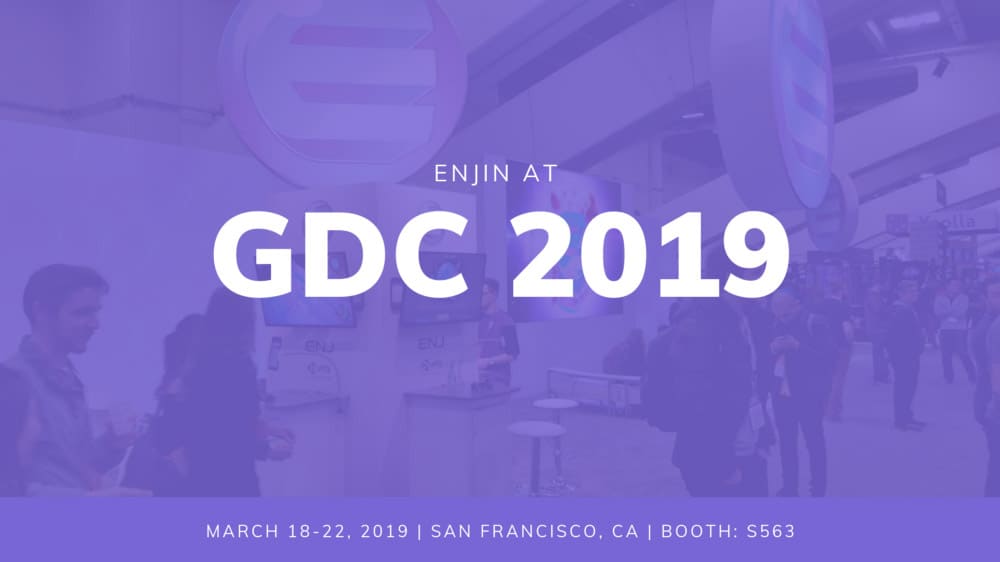 Enjin is also hosting the Official GDC Blockchain Mixer alongside the Blockchain Game Alliance (BGA), whose members include industry leaders like Ubisoft, Enjin, and Consensys, at 6:30pm on March 21 in the Moscone Center, West Level 2 Overlook 2022. GDC attendees are invited to the Mixer for a happy hour and networking with blockchain industry leaders, game developers, and BGA members.
About Enjin
Enjin is involved with the gaming industry since 2009. With the Enjin Network, a gaming platform for players they have managed to attract more than 20 million users over a decade. In 2017, following a successful ICO that raised $23 Million, Enjin released the Enjin Coin (ENJ) and established itself as the leading force of the blockchain gaming.
With the release of numerous tools such as the popular Beam which is an airdrop feature within the Enjin Wallet, developers and individuals can easily airdrop items to their followers. (and not only) The Enjin ecosystem thrives by being competitive, unique and innovative, allowing players and game studios to innovate in previously impossible ways.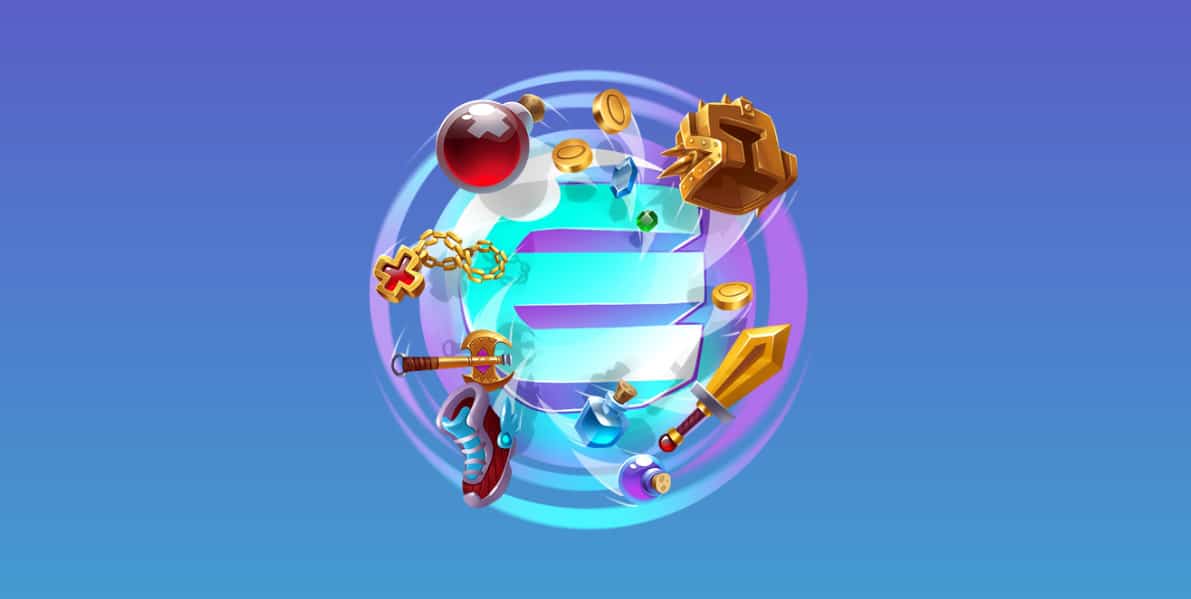 Enjin's tools and services can also be used by companies of all sizes and industries seeking to create blockchain products or utilize tokenized digital assets as part of their acquisition, retention, engagement, and monetization strategies.
Without a doubt, Enjin is leading the way in crypto gaming by offering more than someone could possibly ask.
Enjin Coin has achieved many things so far, some of them are:
Enjin MainNet was launched with a great success.
The EnjinWallet became not only the safest wallet to use but also the world's favorite.
ERC-1155 was introduced and now its the best token standard to issue almost everything.
Mintshop presented where ordinary people like me and you can issue their own tokens without any coding knowledge and back the with ENJ coins.
Multiverse, the most ambitious gaming co-op where players can own an item in multiple games is already counting 27 games and more are on track.
Enjin got listed in Bitfinex, Bittrex, Upbit and other major cryptocurrency exchanges.
Listed as Gold Project by Binance.
Presented the Enjin Beam, World's best method to conduct crypto airdrops and QR scanner.
Teamed up with Bidali, now users can purchase Gift Cards with ENJ and merchants can also accept ENJ payments through the Bidali payment gateway.