Welcome to another Best of review for play to earn games. Today we explore the TOP 10 Gala Games, and we have included some high-quality ones!
Gala Games is one of the leading forces in blockchain gaming, where players can play their favorite games and earn cryptocurrencies and NFTs as they progress.
The core philosophy of Gala is to build AAA games where everyone is able to make money as they have fun playing games. Gala Games have three essential elements to make sure that no one is left behind – Fun First, Player Owned, and Community Rules.
This article explores the best Gala Games that are taking over the blockchain gaming space. These games are the best of the best, so make sure you read through the whole article and choose what game you like the most and why!
---
Looking for more TOP 10 Play To Earn Games? Check out these:
---
Get your Free Gala Games Account.
The first game to make it into the list of TOP 10 Gala Games is
Spider Tanks
Play Spider Tanks.
The "free for all battle brawl" Spider Tanks is a Web3 game that uses blockchain technology to ensure that every player can build real assets with real-world value.
With skilled-based gameplay and competition, players compete, collect resources, and upgrade their assets to earn real rewards. In the battle arena, players can experiment with their skills using different combinations of weapons, tank bodies, and special items as they fight the opponent.
As much as useful upgrades and powerful weapons are, the game revolves around strategy. You and your team have to work together and come up with a strategy that outsmarts the enemy in the battle arena.
Spider Tanks features different game modes, such as Team Deathmatch, Capture the Chicken, and Capture the Flag. There are many ways for players to make money. One way is to own Tanks (each tank is an NFT) and rent them out to other players for SILK – an ERC-20 token.
As players win the matches, they earn Victory Points. The number of Victory Points the players win depends on how rare the Tank NFT is. You can also own Land in Spider Tanks as Planetary Nodes (Planetary Node Atlas), Maps, or both.
Is Spider Tanks free to play?
Yes, Spider Tanks is a free-to-play multiplayer strategy game by Gala Games.
Find out the Spider Tanks News.
The second game in the list of TOP 10 Gala Games is:
---
Town Star
Play Town Star.
Town Star is a farm and town-building simulation where players are challenged to develop a farm from scratch in weekly events. Even though the game has simplistic visuals, it is a game of genuine depth and addicting, like Clash of Clans.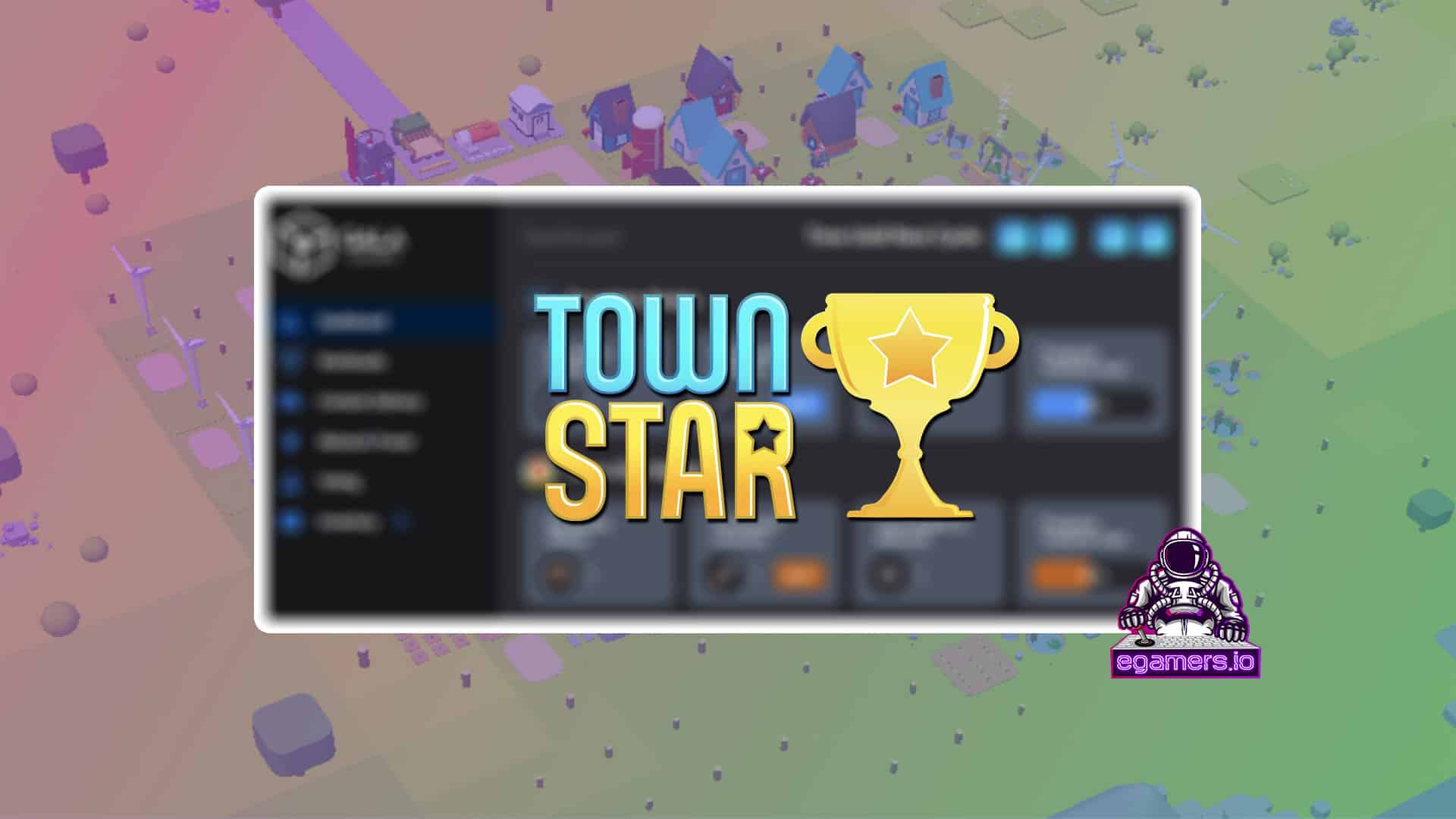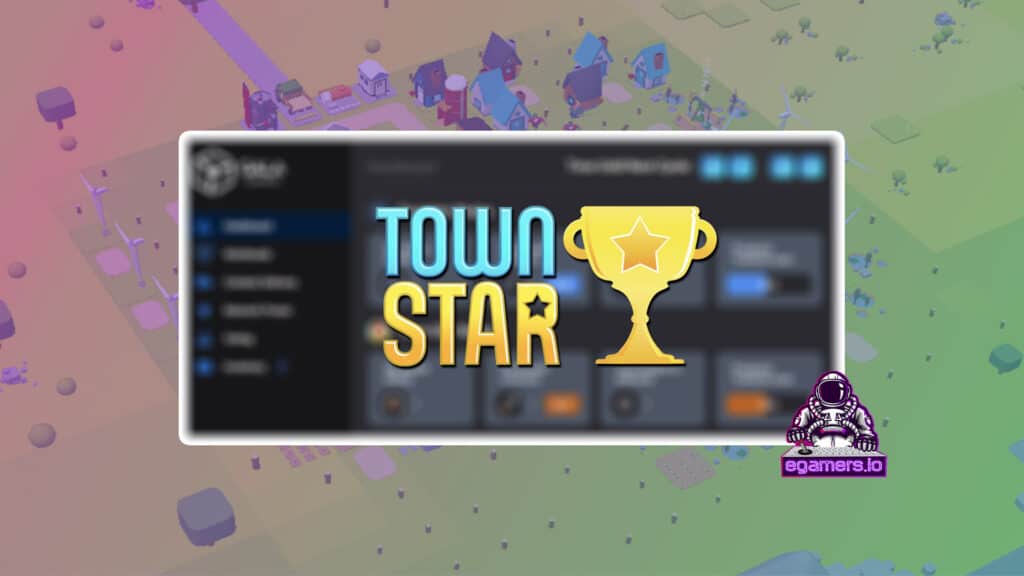 When you start the game, the experience is free-to-play, as many buildings don't need to be bought. Town Star is not just a P2E game – some gamers have reported they have enjoyed the game so much that they forgot the P2E and NFT aspects.
As you play the game, you win rewards in Town Points. If you can afford NFTs and stake your Town Points, you get rewarded for it exponentially. The more NFTs you own, the more Town Points you earn. Players can also compete and top the leaderboard to win rewards.
So far, Town Star has rewarded $2M in cash prizes to worthy players. Back in November 2021, Gala Games released its first game node license starting with Town Star.
Is Town Star free to play?
The game is free-to-play, but players need to buy at least one NFT to enable play-to-earn mechanics.
Read Town Star News.
---
Superior
Play Superior.
Superior is a third-person shooter where all the heroes have turned evil. You are outgunned and outnumbered in this co-op game at the start of every season. You must hunt the evil superheroes and steal their powers to prepare yourself for the challenges to come.
Your character's ability will increase as you progress in the game. Not only that but the branching skill tree will also be upgraded. The game is full of unique guns, abilities, and superpowers. With that, you end up with millions of interesting combinations to combat the army of twisted henchmen.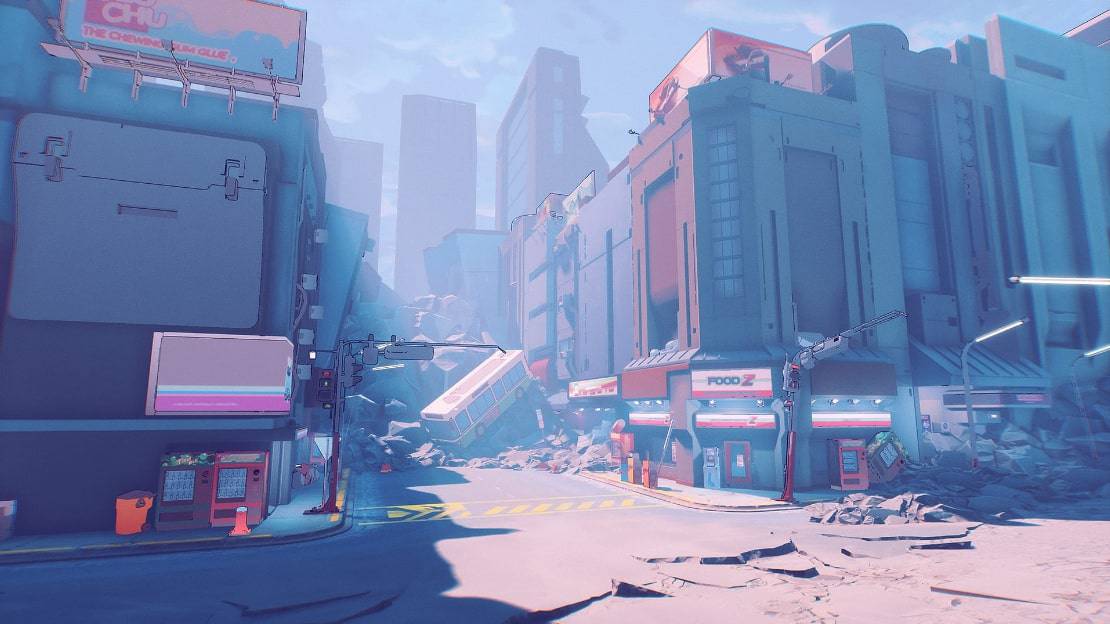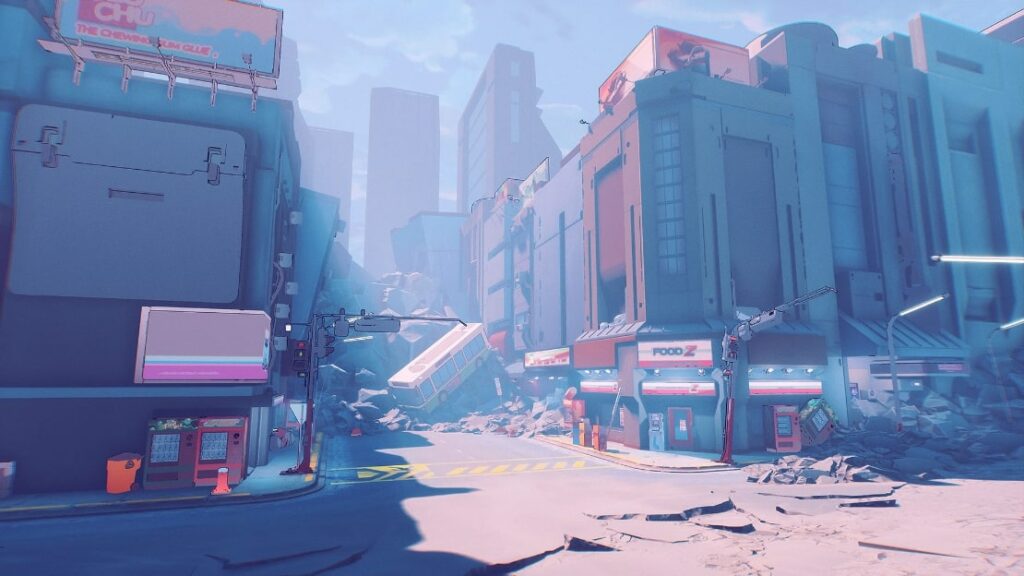 Currently, the game is in development and will be available to play on PC. You can read Superior Full Review on eGamers.io.
You can buy Superior Nodes that allow you to generate passive income and earn the game's token. (token is yet to be launched)
Is Superior free to play?
Yes, Superior is free-to-play; free players will get the full game experience. There are, however, some features that are enabled only when you own NFTs.
---
GRIT
Play GRIT.
GRIT is a free-to-play Battle Royale MMO for Windows computers with NFT-based in-game assets where players can have complete ownership and use or sell the items in the secondary marketplaces to other players.
GRIT is backed by big players such as Gala Games and Epic Games. As a matter of fact, GRIT is the first NFT game to be listed on the Epic Games Store.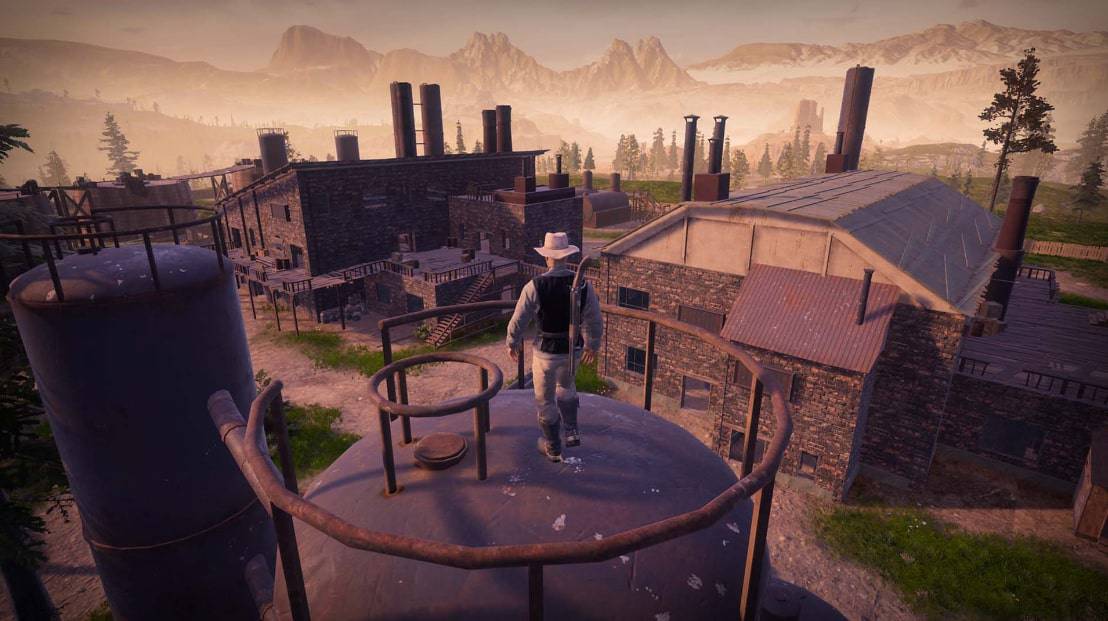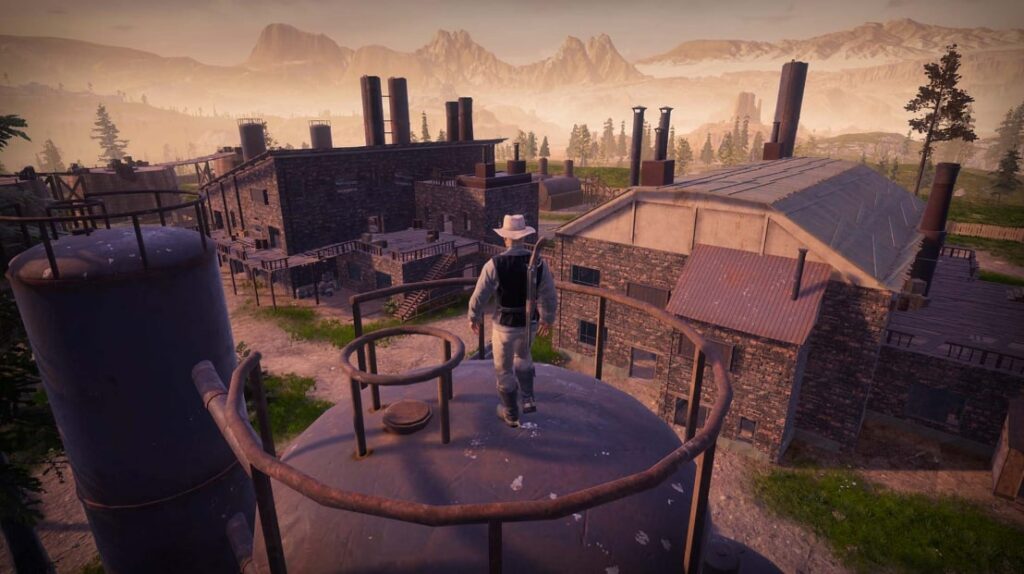 GRIT will feature land ownership in the form of NFTs where players can actually own virtual land and monetize it; in addition, collectibles such as artwork, skins, weapons, apparel avatars, and vehicles can be owned and traded between the players.
You can buy a Battlepass or own a Generative Hero to increase your earning potential.

Is GRIT free to play?
GRIT is free-to-play, but buying NFTs and Battlepasses increases your earning potential.
The fifth game in our list of TOP 10 Gala Games is:
---
The Walking Dead Empires
Pre-Register for The Walking Dead Empires.
The Walking Dead: Empires is a zombie survival MMORPG set in the post-apocalyptic world of AMC's The Walking Dead. The players can build, scavenge, and battle their way to the top. Their main concern is to scavenge, craft, and survive the Zombieland and rebuild society from scratch. You can gather supplies, team up with others, and construct shelter for yourself, just like in The Walking Dead.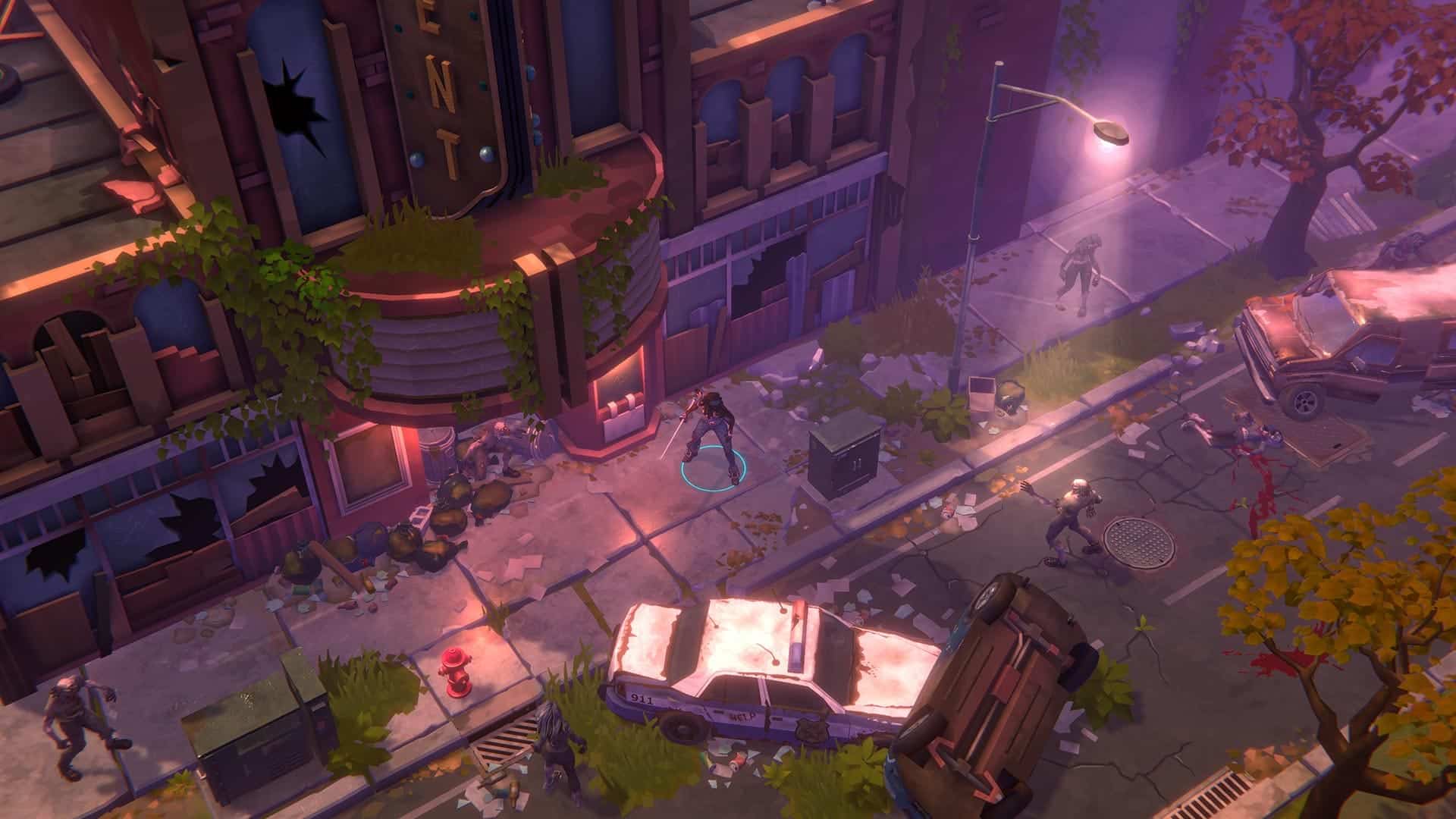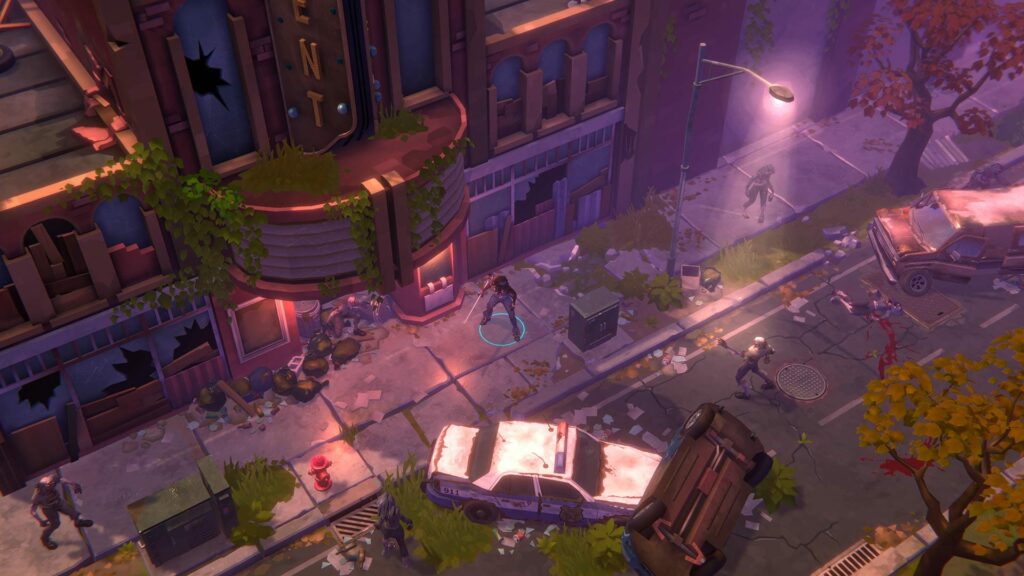 There are ways that allow you to craft different survival gear, like owning an NFT Crafting Station. There are also Land NFTs – you can buy Land in The Walking Dead: Empires and install those crafting stations on them.
You can also build a shelter on your land, accommodate others, and earn money as they live, build, and kill "Walkers" on your property.
The game is currently in development and will be available to play on PC. The Pre-Alpha Playtest was live in August and September 2022.
Is The Walking Dead Empires free to play?
The Walking Dead: Empires is not free-to-play, as you'll have to buy in-game items as NFTs to start playing the game.
---
Mirandus
Pre-Register For Mirandus.
Mirandus is an epic fantasy MMORPG set in a massive world where players are given full ownership of their in-game assets. The world of Mirandus is ruled by five player-monarchs. You can either play under these monarchs or as their knights in court. You can also take the solo route and go on an adventure to fight dungeons and monsters alone.
You can own land deeds in the game to claim ownership of the parts of the wilderness and build your own farms and cities on your lands. Landowners can earn by leasing their lands to other players in the game, who can place their own buildings on plots once an agreement is reached with the owner.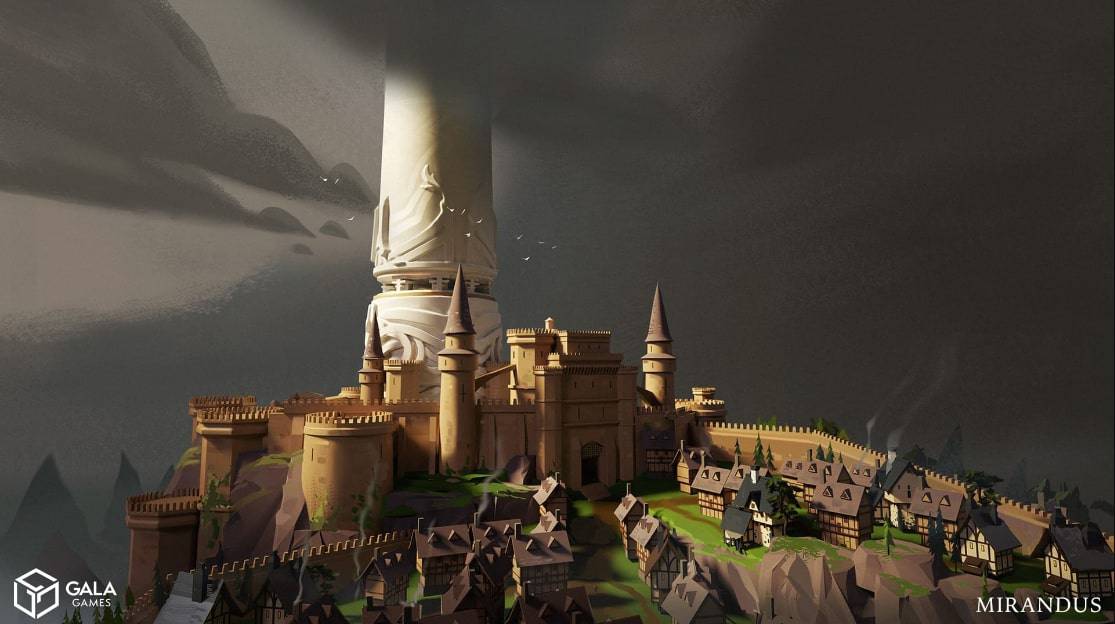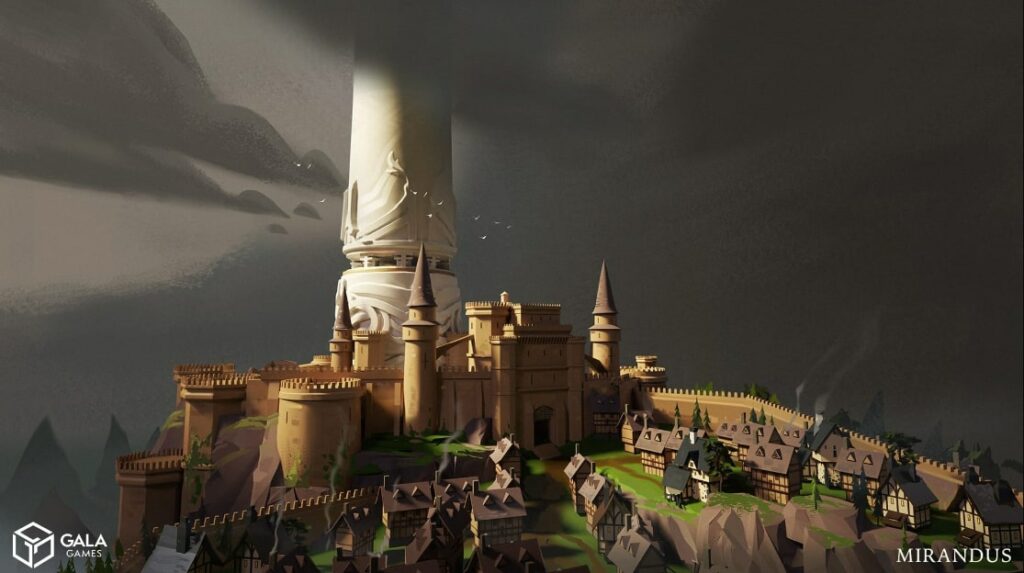 In Mirandus, there are VOXs that are unique avatars with random traits. They are ERC-721 collectible NFTs – each one is unique. You can use VOX to increase the power of your Exemplars.
George Tsagkarakis Podcast With Jason Brink On Town Star and Mirandus
The game's economy is solely dependent on the player – how they farm and craft their in-game items.
Is Mirandus free to play?
You need to have an Exemplar to play the game (not free-to-play). Although, you will be free from any kind of monthly subscription.
---
Legacy
Pre-Register For Legacy.
Legacy is a creative entrepreneur's dream come true as Gala Games combines blockchain gaming commerce into one game – Legacy. Players can now build whatever business they like in the massive world of Legacy and grow it into a Mega Corporation as they get creative.
In short, Legacy is a business simulator, but this time, it will use the blockchain. The game is currently in development and will be available to play on PC and Mac.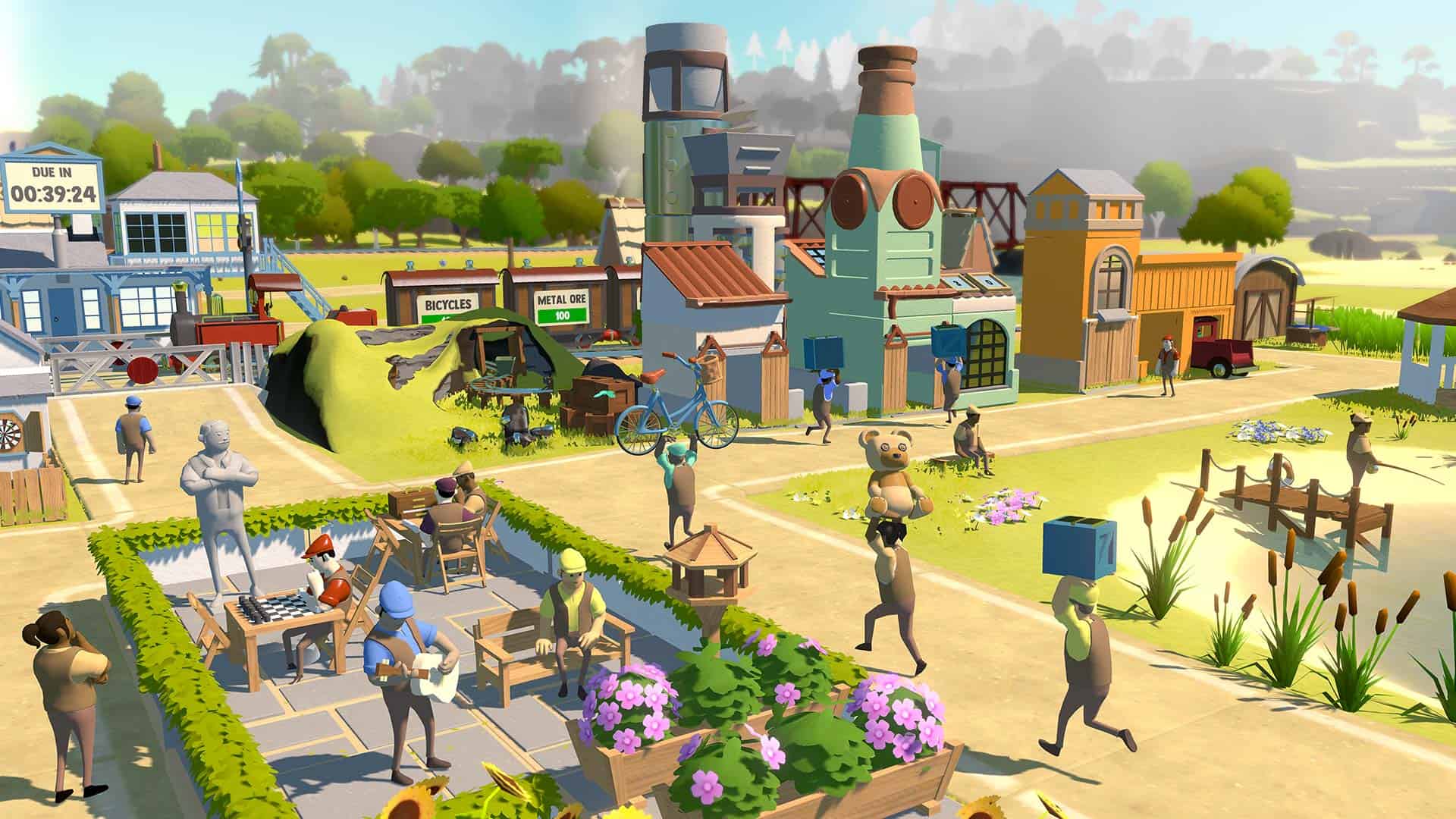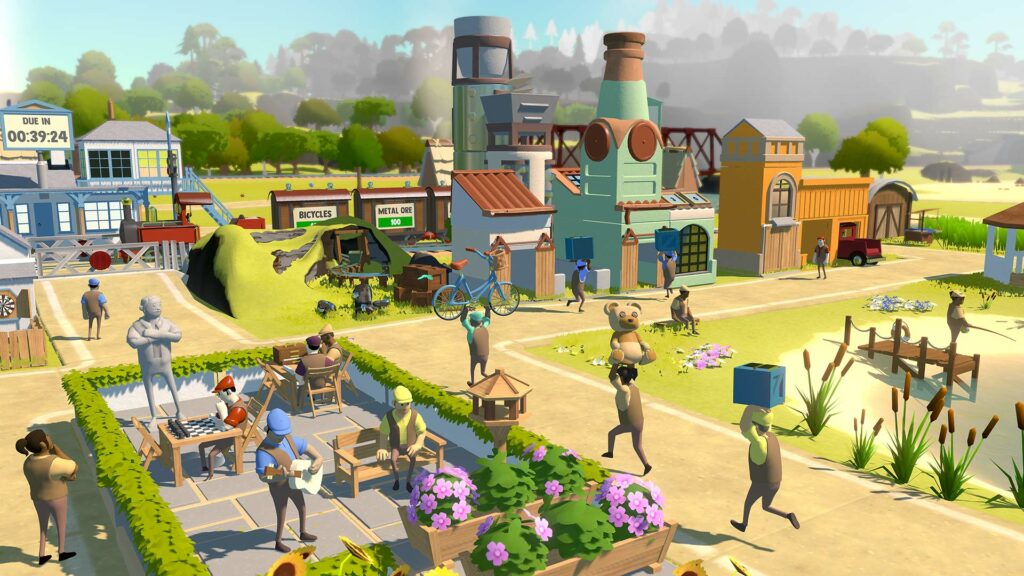 Players will be able to design and manufacture their own products – they can then sell those on the marketplace for profits. Players buy Legacy Land and build their businesses on them.
What matters the most in Legacy is your creativity and business strategy. Just like in the real world, only those with unique ideas will grow big. As you build a successful business, you can compete on a global level by participating in various events.
As you play Legacy, you earn in LegacyCoin. LegacyCoin gives you access to buy various NFTs that boost your business. You can have more partnerships and hire more people.
Is Legacy free to play?
No, you will have to buy Legacy Land in order to build your business in Legacy.
The eighth game to make it into our list of TOP 10 Games on Gala is:
---
Echoes of Empire
Pre-Register For Echoes of Empire.
Echoes of Empire is an upcoming 4x Sci-Fi strategy game by Gala Games. In the game, there are Celestial Claims NFTs that enable you to mine special resources as well as basic resources. The basic resources are used for building, researching, and upgrading.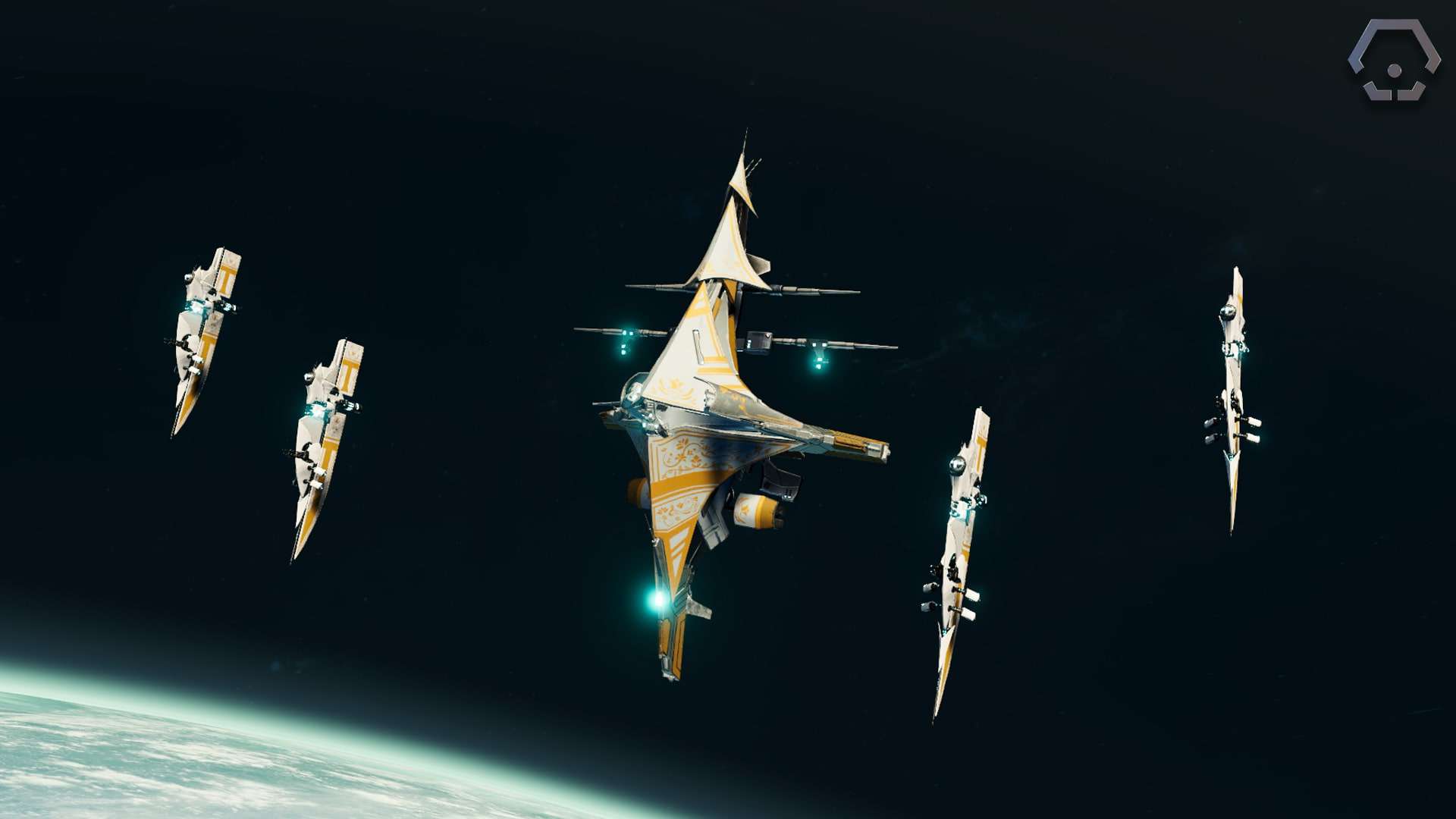 On the other hand, Dust – aka the special resource – is an ERC-20 token that powers the economy of Echoes of Empire. It will have a significant use case because it will be required to upgrade blueprints for capital ships, ancient research artifacts, special attacks, fuel travel, and the Celestial Claim.
The game's core mechanic is the players' ownership of their digital assets. Players own major sectors in the galactic system and all the resources that come along. In 2023, the game will be made public and open for everyone to play.
Is Echoes of Empires free to play?
Yes, Echoes of Empires is a free-to-play galactic sci-fi strategy game.
---
Legends Reborn
Pre-Register For Legends Reborn.
Legends Reborn is a collectible card game (CCG) by Gala Games. Players collect cards and build decks alongside creatures helping you progress in a world full of surprises and treasures. Strategy, reward systems, and gameplay will take Legends Reborn to the next level while exploring the world of Tolkhiem.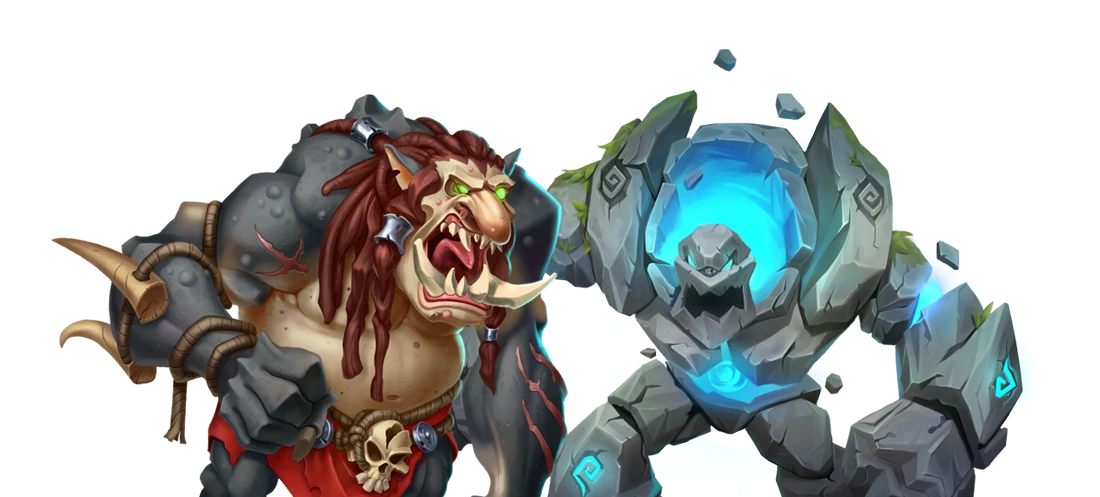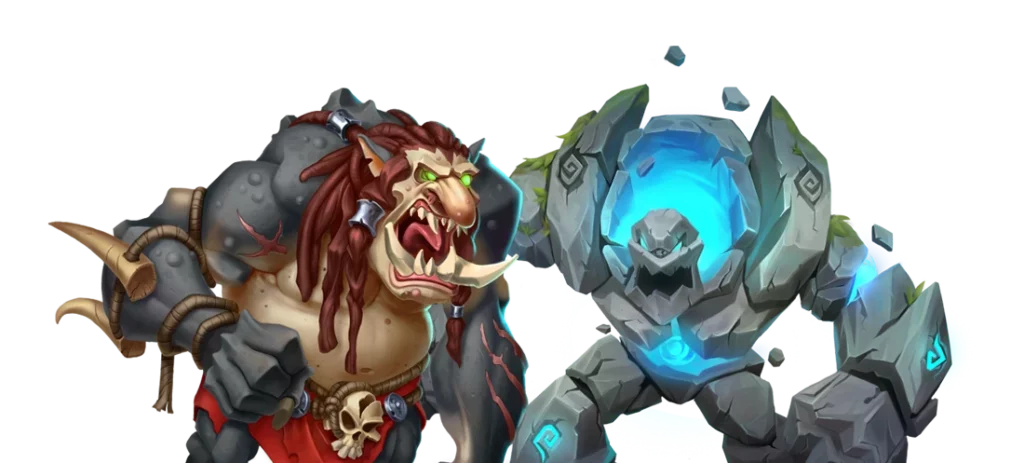 Players will earn rewards on battle versus other players and other feats accomplished. Unlike other games, you won't be awarded for each match, but winning one will increase the potential of your daily rewards, returning every day to collect.
Players can also own an Arena (Venue Ownership) for hosting matches – as they host matches, they will receive rewards for every match that takes place in their Arena. In short, owning a Venue will almost feel like a game of its own
The game is currently still in development and will be available to play on PC.
Is Legends Reborn free to play?
No, players will have to buy NFTs to start playing Legends Reborn.
The last (but not least) game that makes it to the list of top 10 Gala games is:
---
Eternal Paradox
Pre-Register For Eternal Paradox.
Eternal Paradox is a new hybrid epic adventure and battle game having 4X/RPG mechanics. Eternal Paradox is a universe of its own where you can explore the world, train your Mercenaries, and develop your castle.
As Gala Games says, "you need somewhere to call home" – the land you buy in Eternal Paradox IS your home, where you come back to rest after you battle, grow stronger, and produce valuable resources.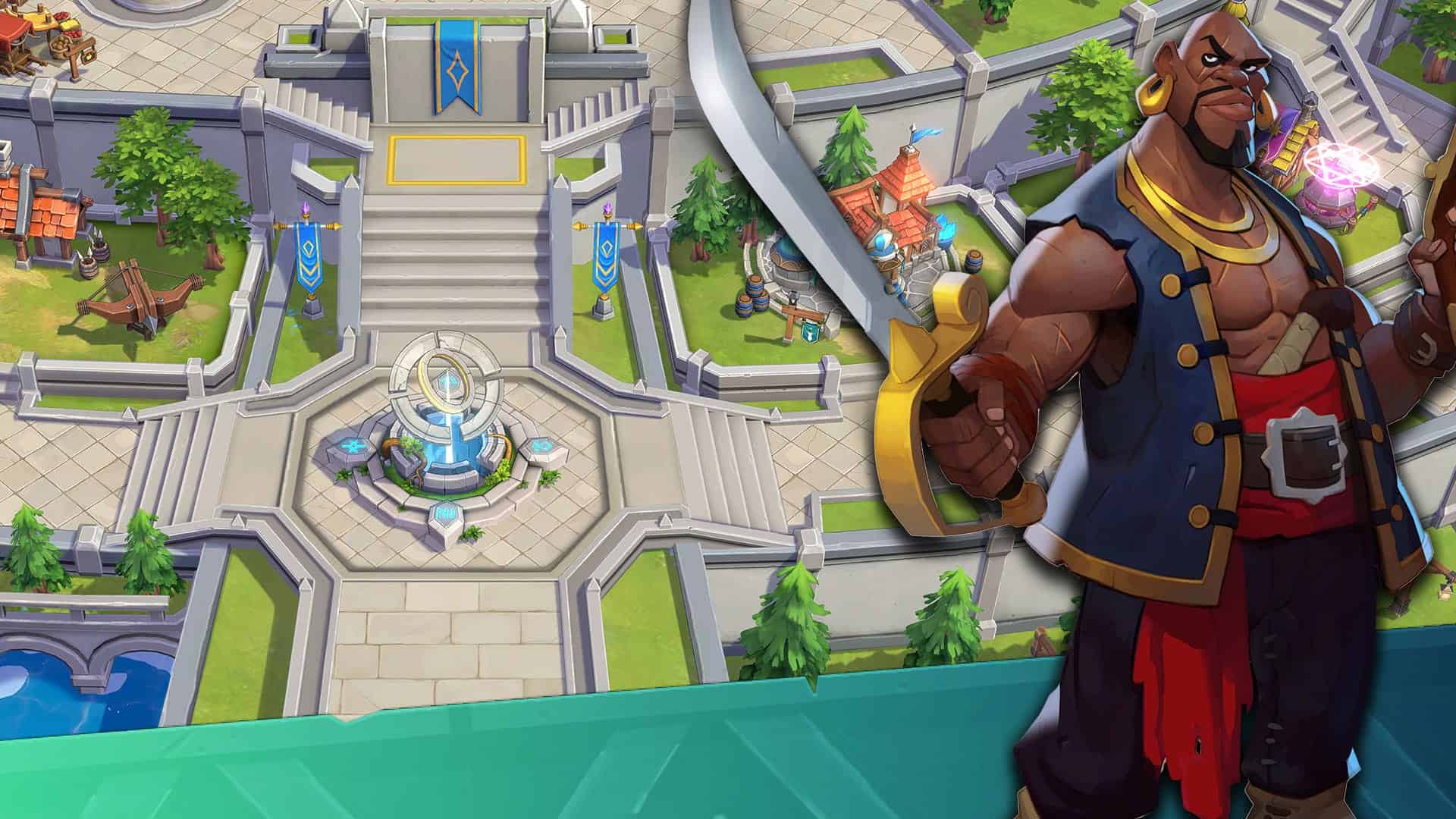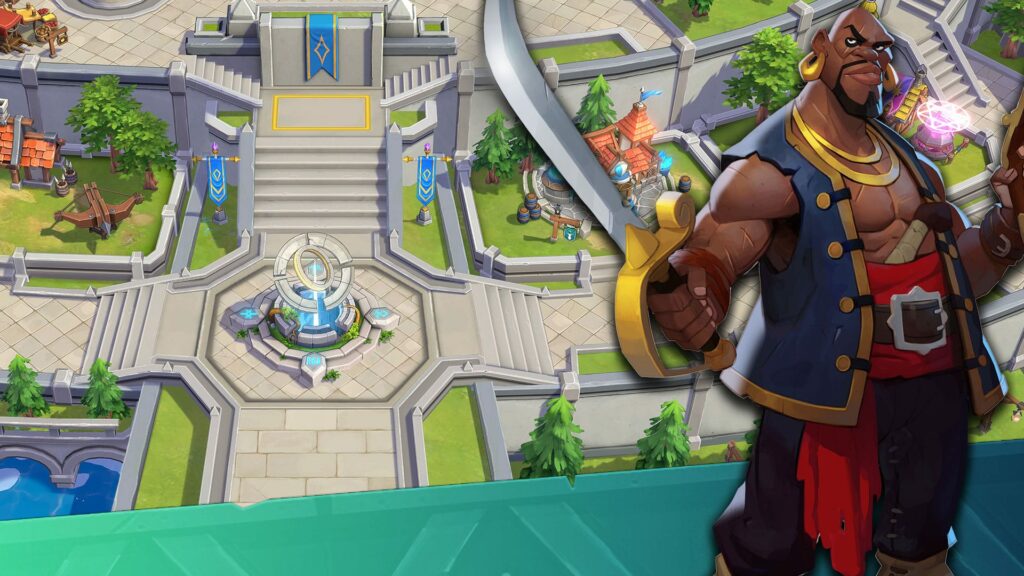 The ultimate goal for every player in the game would be to win the Battle for the Ring of Ruin. Once you win this battle, you now have the power to control the entire continent, not to mention the wealth that comes with it.
Buying land will put you an advantage as you can have tenants pay you rent. Not only that, each resource gained by the tenants will give you rewards. You can also train and upgrade your mercenaries to increase their power and earning potential.
Is Eternal Paradox free to play?
Eternal Paradox is not free-to-play, as you'll have to buy NFTs to start playing the game.
---
Final Words
Gala Games is becoming an entertainment powerhouse, especially in Web3, as the platform is investing millions of dollars in mainstream decentralization. Recently, Gala Games announced Gala Film Nodes introducing watch and earn mechanics.
With more and more games being developed in the Gala Games ecosystem, the gaming studio is now ready for further expansion.
We chose the best games on the Gala Games ecosystem and then narrowed the list down to the top 10. I hope you liked reading this article – do let us know what you think about Gala and the game we've just reviewed.