Welcome to another TOP 10 list of egamers.io Today, we have carefully curated the TOP 10 WAX Games to play and earn. Some can be played right now, while others are upcoming wax games.
To play these WAX TOP NFT Games, you will need a wax wallet which is easy to get.
Wax has been traditionally a force in browser-based games. With the technology advancing, we are experiencing a wave of higher-quality games with 3D graphics
WAX has built a lot of blockchain-based tools for developers, so developing dApps is now easier than ever.
Thanks to this, there are numerous WAX games that exist and are performing quite well. In this article, we review the TOP 10 WAX Games.
Surprisingly, in this review, we have included some 3D games with potential.
---
Looking for more TOP 10 Play To Earn Games? Check out these:
TOP 10 WAX Games List – Play To Earn Blockchain WAX Games.
Get ready! It's time for the TOP 10 WAX Games to play in 2022.
---
Blockchain Brawlers
Visit Blockchain Brawlers Website.
Blockchain Brawlers is the highest-earning game on the WAX blockchain. Whenever you check the list of top WAX games, Blockchain Brawlers will most likely be topping the list.
To play that game, you need at least one ring as an NFT and a Brawler that'll face the opponents. (Brawlers have classes – Common, Uncommon, Rare, Epic, Legendary)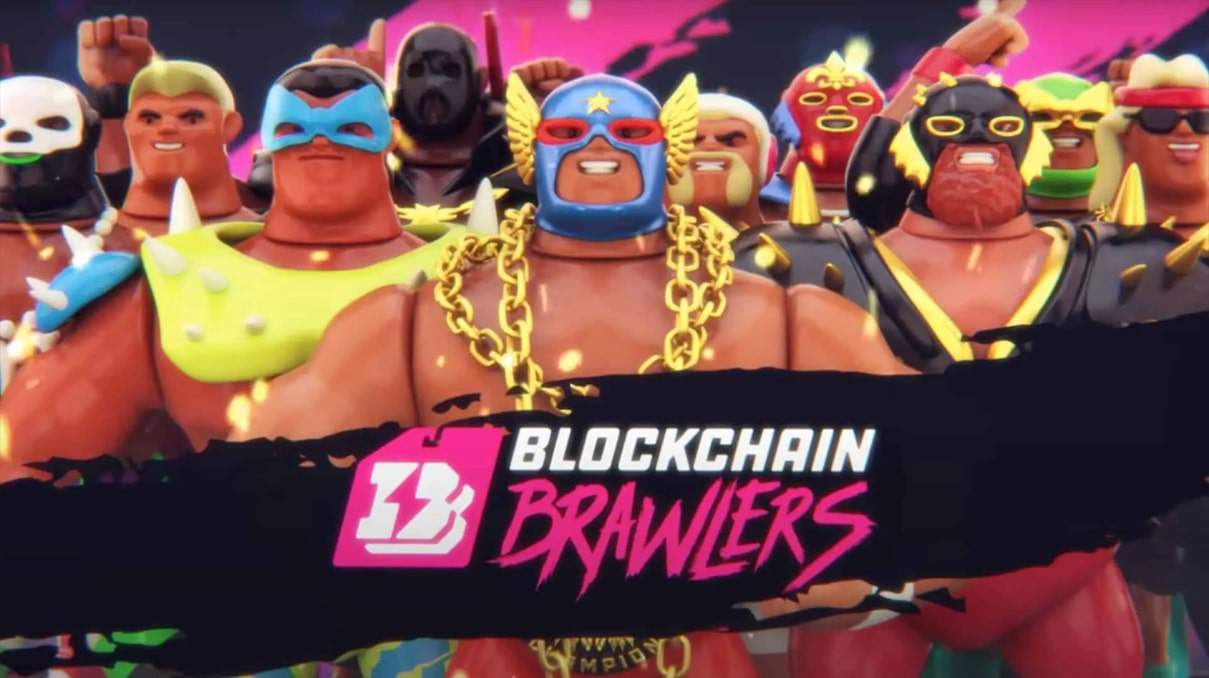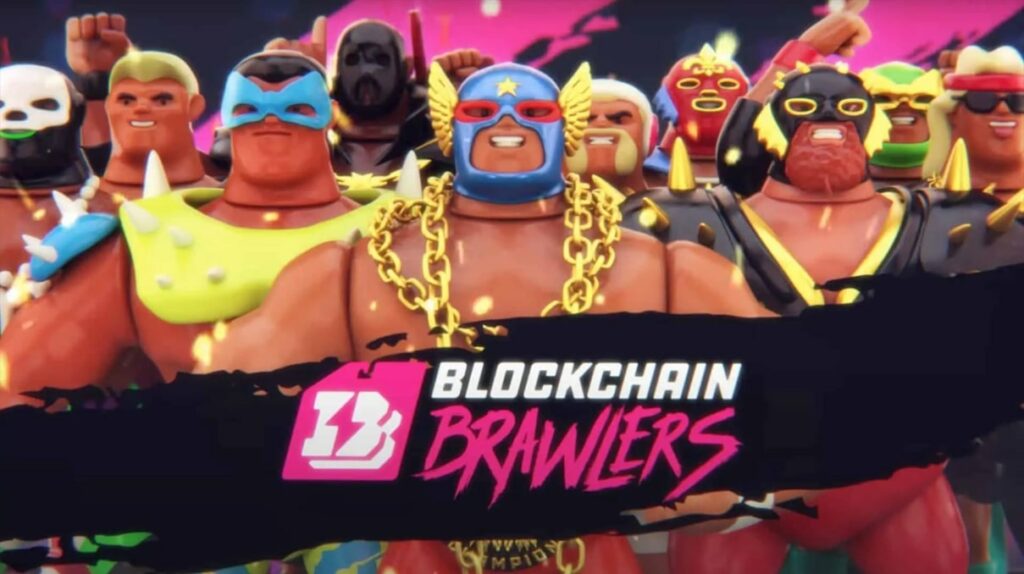 As you fight, you win rewards in $BRWL. The amount of tokens you earn per match depends on the rarity of the brawler and who you're wrestling with. You can give your brawlers Gears that give them new skills. These gears may take the form of steel chairs that you can deploy to inflict damage on your opponents and eventually gain more BRWL in bonuses.
After each match, you have a chance to win NFTs – the ultimate reward is Gold NFT. Except for Legendary Brawlers, all in-game Brawlers are craftable – as you craft them, you progress in the game.
You can play Blockchain Brawlers on PC as it is played on web browsers. Blockchain Brawlers PvP Open Beta just went live.
Is Blockchain Brawlers free to play?
Players need to buy Brawlers to step into the ring and fight. A ring can be rented, but Brawlers need to be bought in order to play and earn.
The second game in our TOP 10 WAX Games list is:
---
Immersys
Visit Immersys Website.
Immersys is a 3D decentralized metaverse on the WAX blockchain where players interact with futuristic technology. Immersys plans to bring an immersive and incentivized experience for those who want to interact, play, and earn.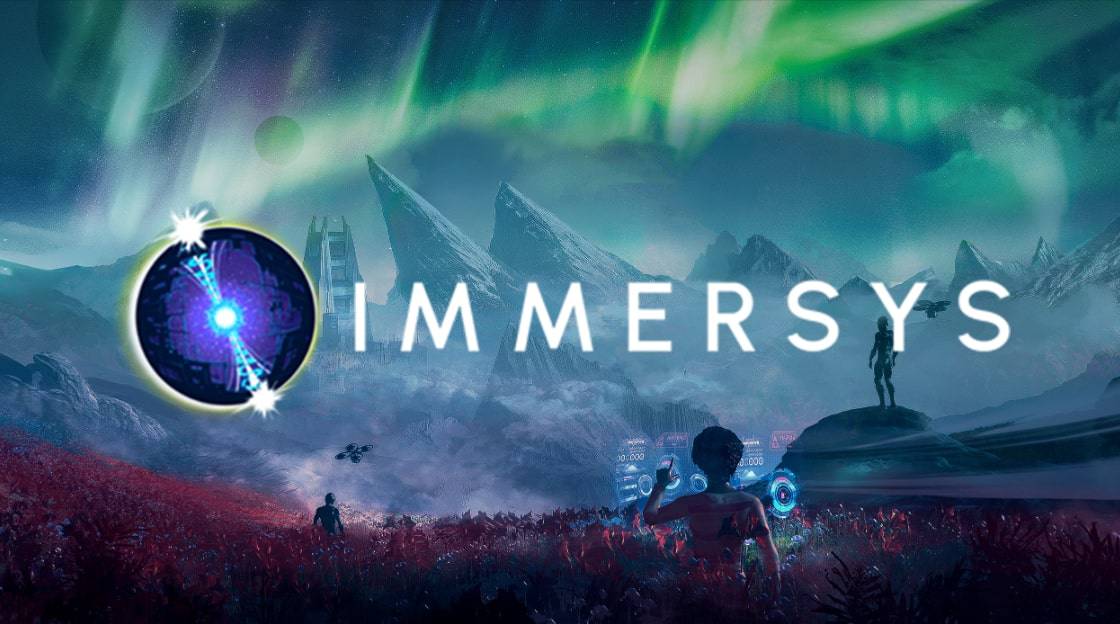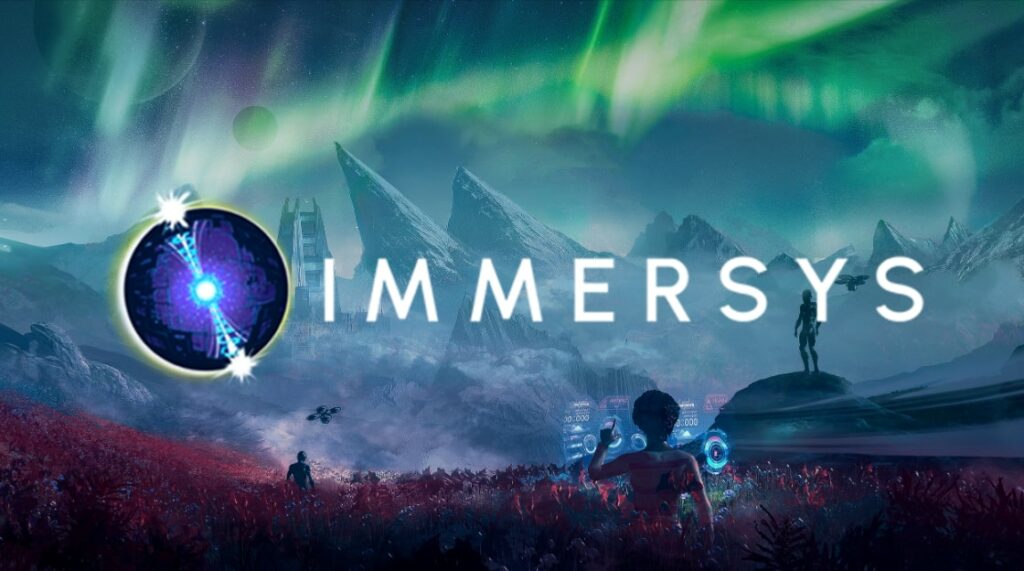 As you play and interact with the metaverse's environment, you get rewarded in FATE token. 45% of the total distribution for FATE is allocated for Play-to-Earn rewards. In the Immersys metaverse, you can build and own tokenized real estate and build brands that you can advertise and market.
Immersys also has a companion app that helps you manage your assets and see your position on the leaderboard. Since WAX Cloud Wallet is decentralized along with the game's economy, everything is Immersys is player-owned.
Immersys is available to play on PC – download now.
In short, Immersys is a complete virtual world experience where you can start your digital life and get rewarded for interaction.
Is Immersys free to play?
No, you need to buy NFTs to start your digital existence in the immersive metaverse of Immersys.
Number 3 on the list of Top 10 WAX games is:
---
Xpansion
Visit Xpansion Website.
Xpansion is set in the year 2230 when the earth is destroyed due to war, pandemics, and disasters. What remains of mankind must survive by finding and inhabiting nearby stars. In a decentralized environment, Xpansion will evolve into a sandbox environment powered by NFTs and on-chain fungible commodities.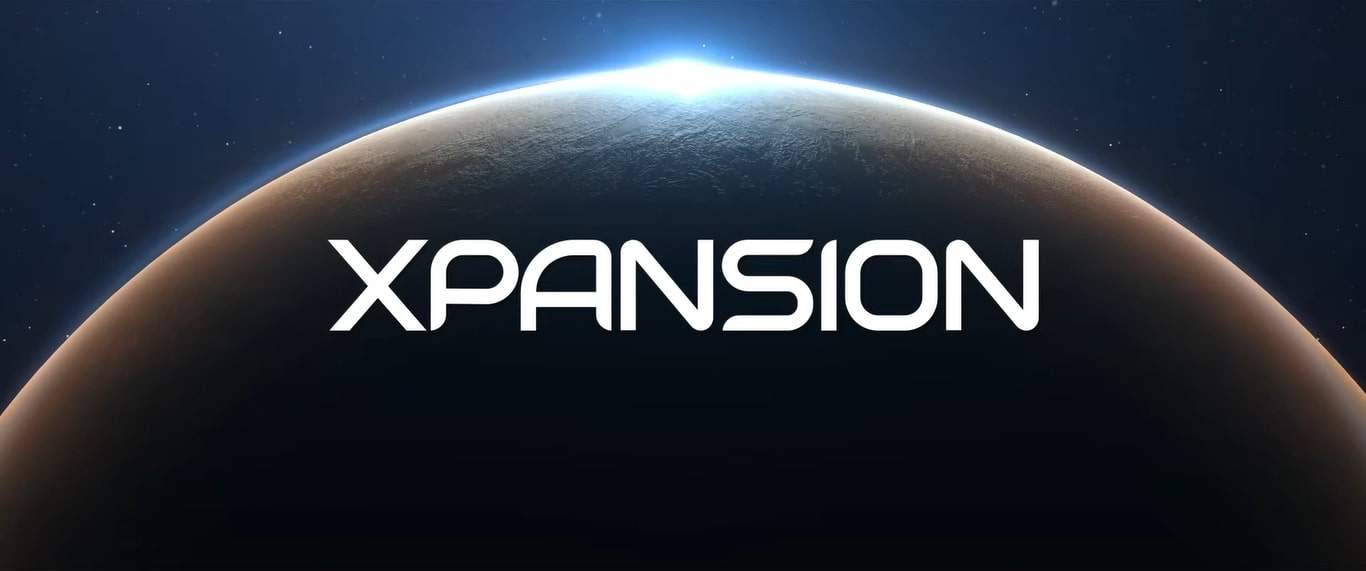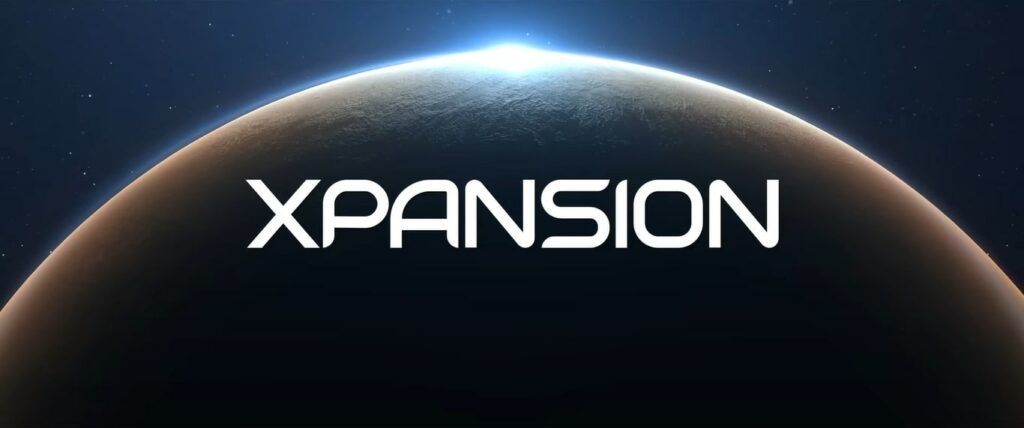 In Stage 1, mankind inhabits Kepler 22b, the nearest settlement. Players will buy land and useful equipment to harvest valuable resources. You can then use those resources to upgrade land. Stage 1 will feature Xpansion NFTs (both equipment and Land)
After that, the game will evolve, and new planets will be discovered that the players can inhabit and create new economies. You can build Arks that'll be used to launch expeditions.
As players build in-game economies, they are rewarded with XPS – the in-game currency of Xpansion.
The maximum total supply of XPS is 1 billion – most of the XPS is allocated to Player Reward Pool.
Depending on the rarity of Land NFTs, you can earn XPS from them as they generate XPS. Players need to actively play the game to generate XPS for their Lands. Players can also stake XPS on other players' Land – they will receive rewards for that too.
Is Xpansion free to play?
No, NFTs are required to play the game and start earning money.
---
Arena of Glory
Visit Arena of Glory Website.
On the WAX blockchain, Arena of Glory is set in ancient Rome, where gladiators used to fight in Colosseum. As you start the game, you buy Warriors and send them to acquire Gold. Gold is the game's in-game currency.
You can train your warriors to upgrade their skills and rarity. The more battle-hardened the warriors are, the more rewards they will earn. Warriors come in five rarities – Common, Uncommon, Rare, Epic, and Legendary.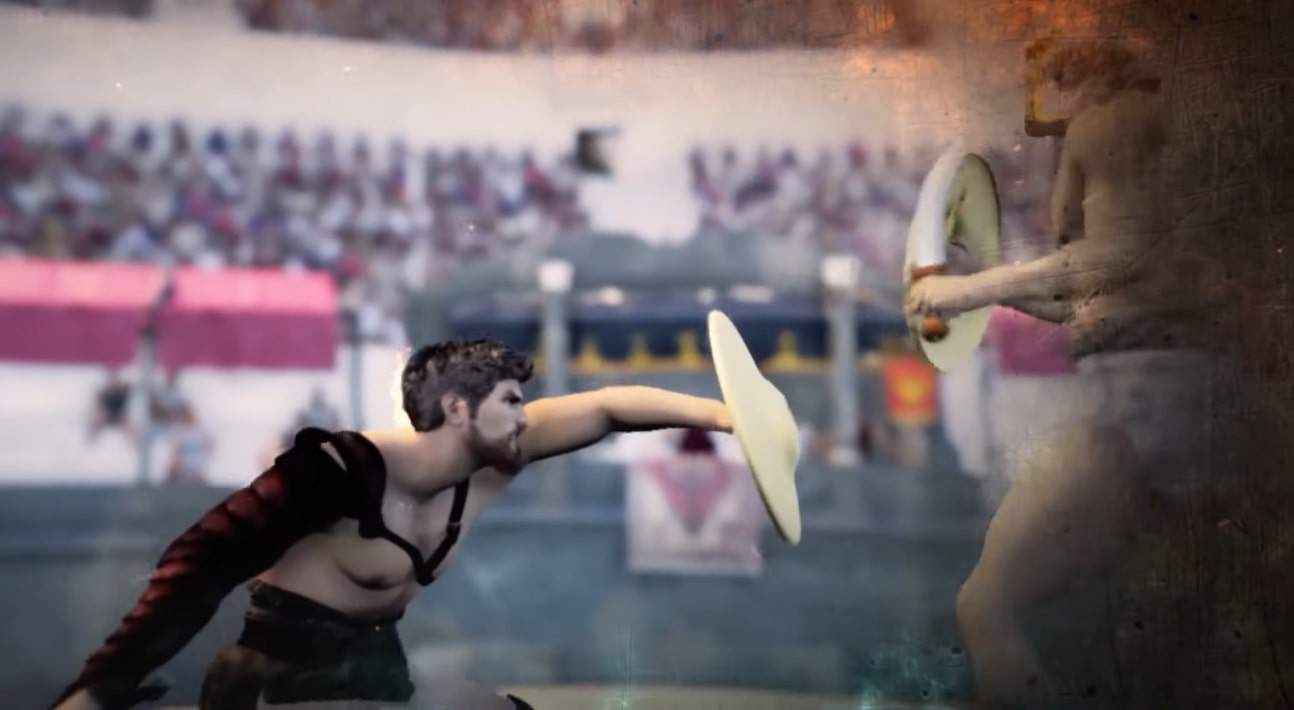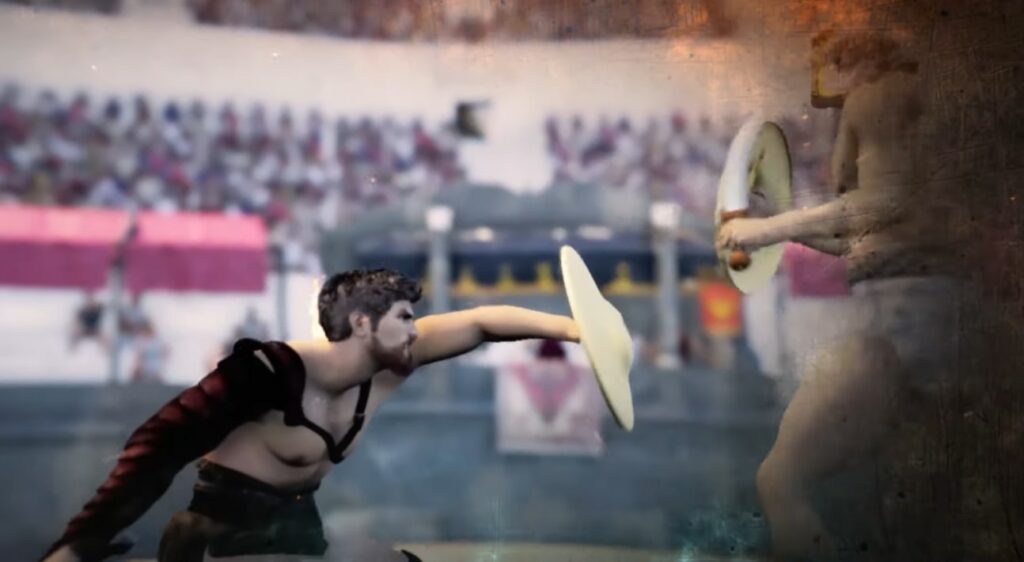 You can send five warriors of the same rarity on training, and one will survive and transform into a higher rarity.
Obtain new warriors, send them on adventures to acquire Gold, and build an army of strong warriors to get ready for the Arena!
Is Arena of Glory free to play?
You need to own a warrior to start playing the game. You can win games, send him on adventures to acquire Gold, or train him to improve his skills.
Number 5 on the list of TOP 10 WAX Games is:
---
Alien Words
Visit Alien Worlds Website.
Alien Worlds is a free-to-play blockchain game on WAX that comprises six worlds in its universe. Each world has 500 Land plots, and every plot is an individual NFT. Players earn Trilium (TLM) tokens via different rewarding systems.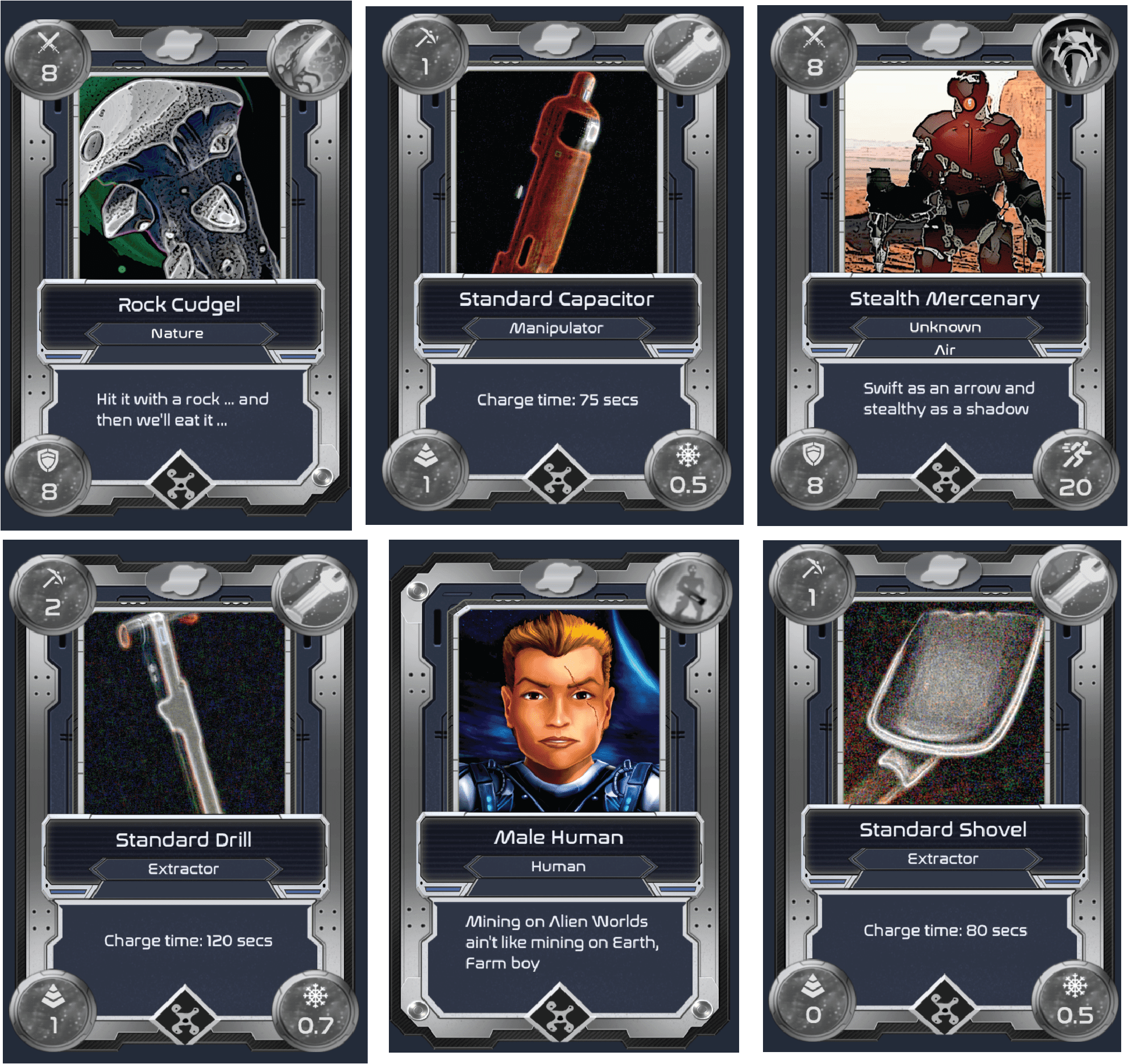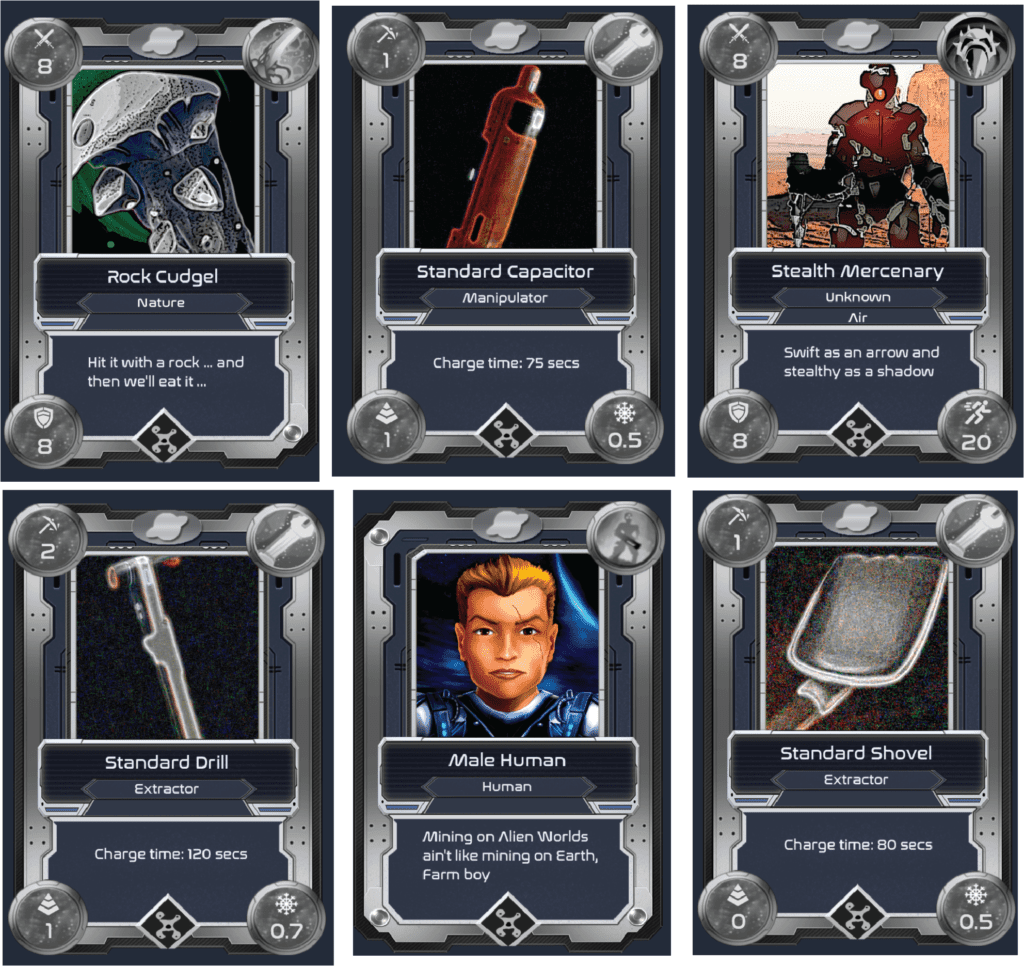 Players can earn TLM by staking TLM, owning Land, and click-mining. Each in-game item, such as tools, weapons, and Avatars, are NFTs – all these NFTs are live on the WAX blockchain. The staking system, however, works on Binance Smart Chain.
When you're on missions, you no longer receive special NFTs (this feature was closed due to bots and multi-accounts) – instead, you win rewards in TLM.
Is Alien Worlds free to play?
You can play Alien Worlds (base game) for free, but you'd have to invest in Trilium tokens to enable play-to-earn features.
---
Million on Mars
Visit Million on Mars Website.
Million on Mars is a real-time strategy MMO taking place on the Red Planet – Mars. You can construct buildings (using blueprint NFTs), plant crops, build rovers, and filter water. Each in-game item in Million on Mars is an NFT, so you can also buy and sell assets to other players. Players can also make their own Dusk empire.
The ultimate goal is to unite with other players and make Mars suitable to live for one million people. Although you need a WAX Cloud Wallet to play the game, Million on Mars is not only available on WAX but now on Solana too.
Dusk is the in-game utility token that players earn as they complete tasks, do jobs, and scavenge resources on the Red Planet. Other than that, players can buy Land and build buildings on them. They can then rent out those buildings to other players. Instead of buying Land, you can earn it as well as you play the game and complete jobs.
Is Million on Mars free to play?
You can play the game Free for the first three days, but Millions on Mars is not free-to-play.
Number 7 on the list of the TOP 10 WAX Games is:
---
Afterland
Visit Afterland Website.
Afterland is a multiplayer FPS game that takes inspiration from Overwatch. Afterland offers both PvP and PvE modes. In PvE, the players fight against the world of Afterland in four semi-procedural worlds. (with only one life, so be careful with your adventure)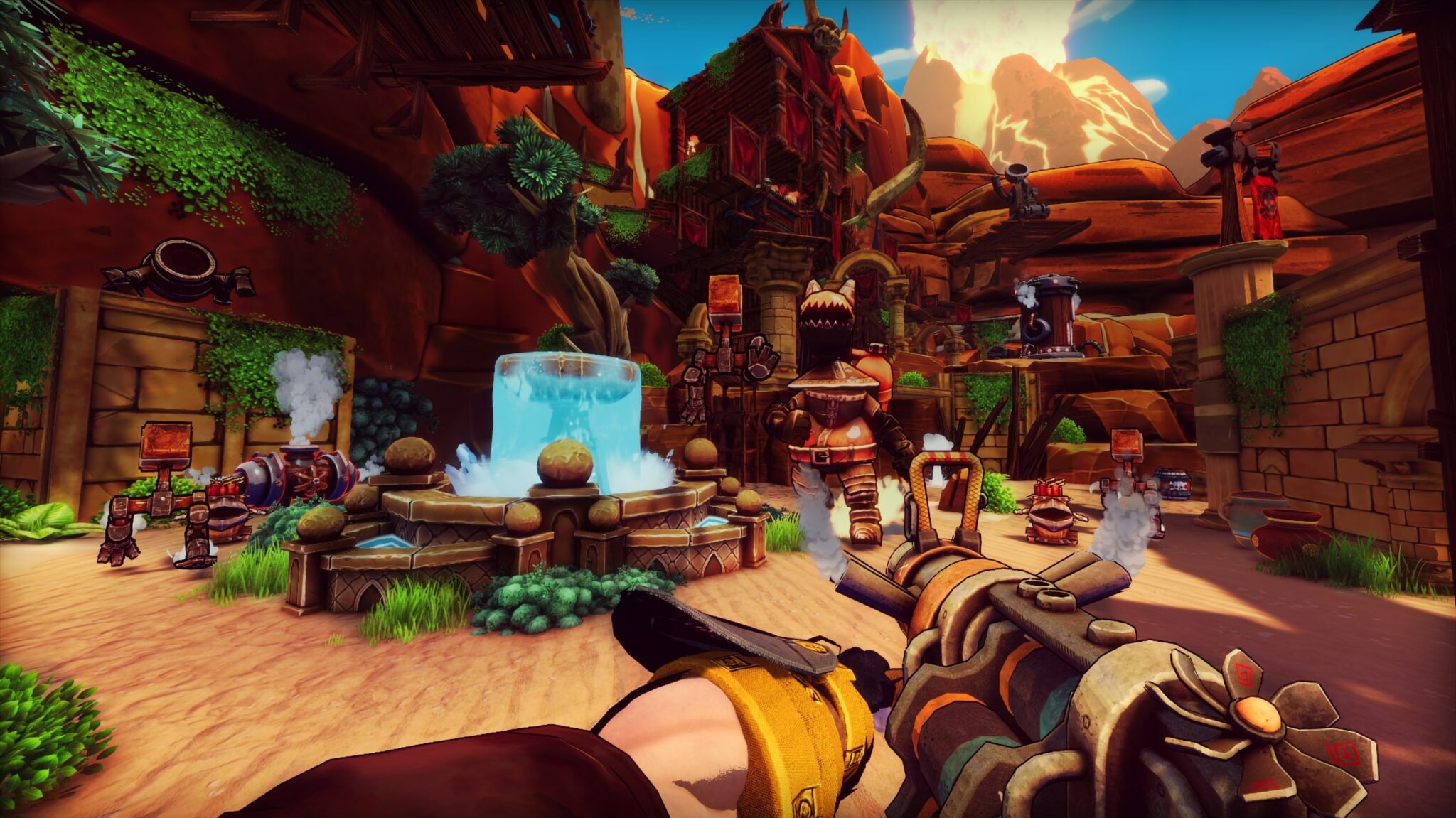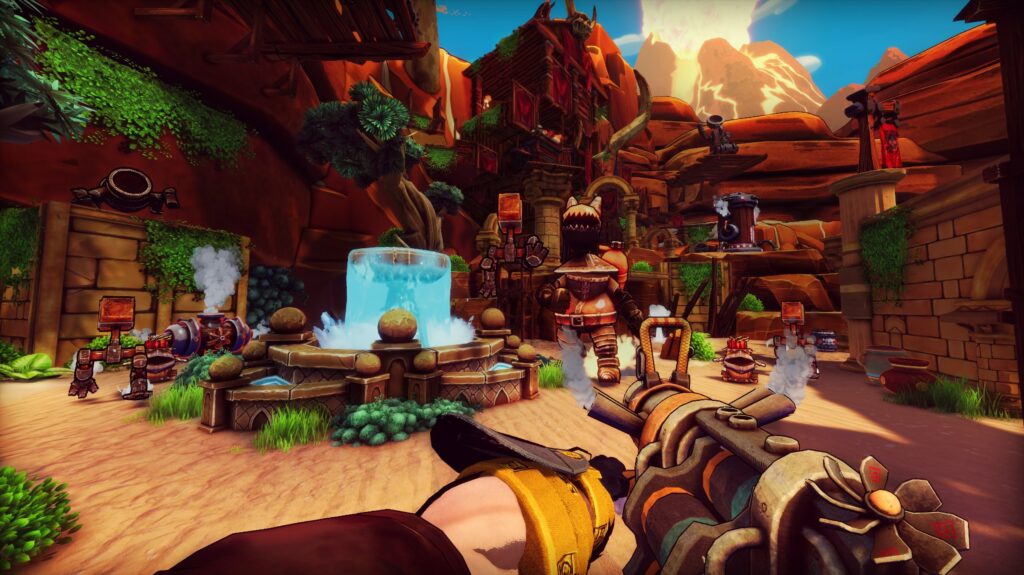 The more you play the game and progress, the more rewards you win. As you play the game, you collect valuable resources that you can then use to create new machines and improve your dwelling. Every match you play in PvP will reward you – the amount of reward depends upon your ranking. All the acquired resources are NFTs and can be sold on the marketplace.
Players also own houses where they can set up the necessary equipment to produce resources. They can also showcase their NFTs in their house so that other players may see them when invited.
Is Afterland free to play?
Yes, Afterland is a free-to-play multiplayer first-person shooter game.
---
Avalon The Game
Visit Avalon The Game Website.
Avalon The Game is a Massively Multiplayer Online Role-playing Game (MMORPG) that takes place where Camelot finds itself under siege. The game is inspired by the likes of Assassin's Creed and Destiny.
What's unique about this game is its NFTs – each NFT is a work of art as they are hand-painted. The number of details put in the NFTs (such as characters) will leave you in awe. Currently, Avalon is built using Unreal Engine 4.27, but the developers are planning to migrate it to UE5 in order to possibly launch the game on Playstation 5.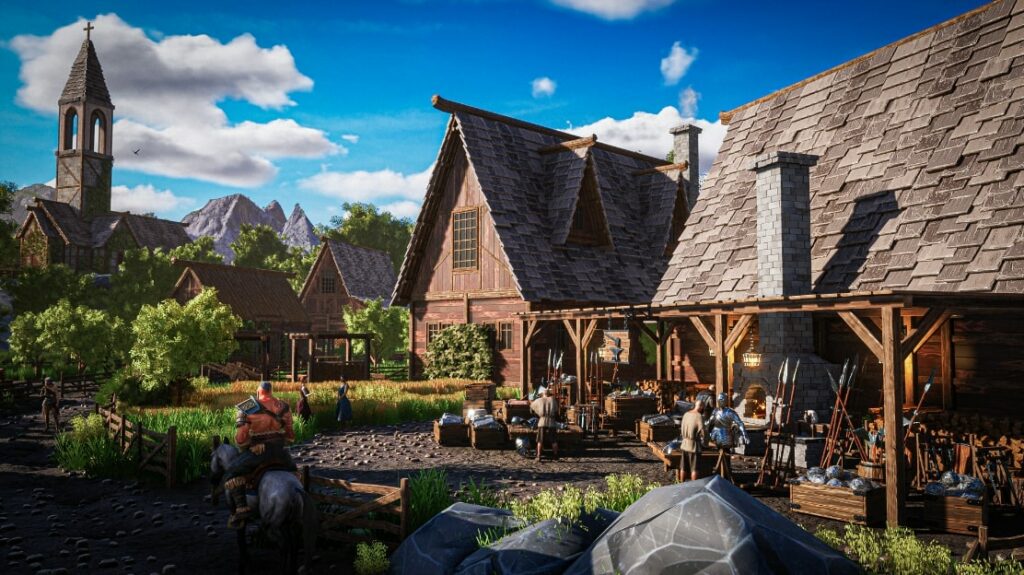 When starting out, all the players start at the bottom as they work their way to the top. Not every character in the game is an NFT, some will be just basic characters you can use for free. However, the free characters cannot be sold or bought since they are not NFTs.
The Elven Archer is an example of a free-to-play character. You can earn a limited amount of $AVL tokens, but owning an NFT character will boost your token rewards.
You can own land and build on them. This way, you can start passive and active incomes for yourself. Multiplayer raids and quests also reward tokens ($AVL) and, sometimes, rare NFTs.
Is Avalon The Game free-to-play?
You can play Avalon with free characters. They also have a scholarship program for those with insufficient funds. However, the free ones are not NFTs, but they do earn some token rewards.
---
Castle Crush
Visit Castle Crush Website.
Castle Crush is a multiplayer card strategy game where players use a deck of cards to crush their opponent's castle. The battles are 1v1 in real-time that take no longer than 3 minutes.
There will be two types of cards – spell cards and Minion cards. Minions cards move toward the enemy and destroy whatever comes their way. On the other hand, Spell cards change the environment of the battle. They can either evaporate your opponent's Minion or heal your own Minion. In battle, players receive a new card to use every 8 seconds.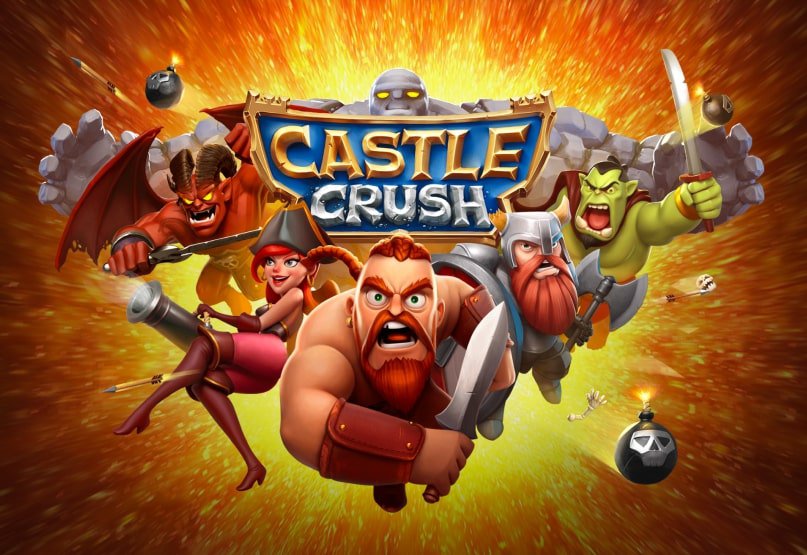 Castle Crush allows you to upgrade your cards as well. You add 10% to Damage, HP, and Spell Damage with each upgrade. As you play the game and progress to Level 3, you are eligible to join Clans, where you can donate cards to each other.

Players can also participate in Tournaments that have high rewards. In Castle Crush, Minions and Spells are NFTs that exist on the blockchain. Players get rewarded with the Ascension Crystal token ($ACS).
$ACS has a total supply of 1 billion – all the in-game rewards and seasonal rewards are given in $ACS.
Is Castle Crush free to play?
Yes, Castle Crush is a free-to-play multiplayer strategy game.
The last one to make to the list of TOP 10 WAX Games is
---
Wombat Dungeon Master
Visit Wombat Dungeon Master Website.
Wombat Dungeon Master is a multi-chain NFT staking game where players can send Wombats on treasure hunts by staking their non-fungible tokens (NFTs) in the game. When the Wombats are on a treasure hunt, they gain XP (experience points) and other rewards.
The player can now combine or "blend" their duplicate NFTs to make a new, more powerful item in the game that's an entirely different type. (Do note that you'll need a few Wombatium to pull this off)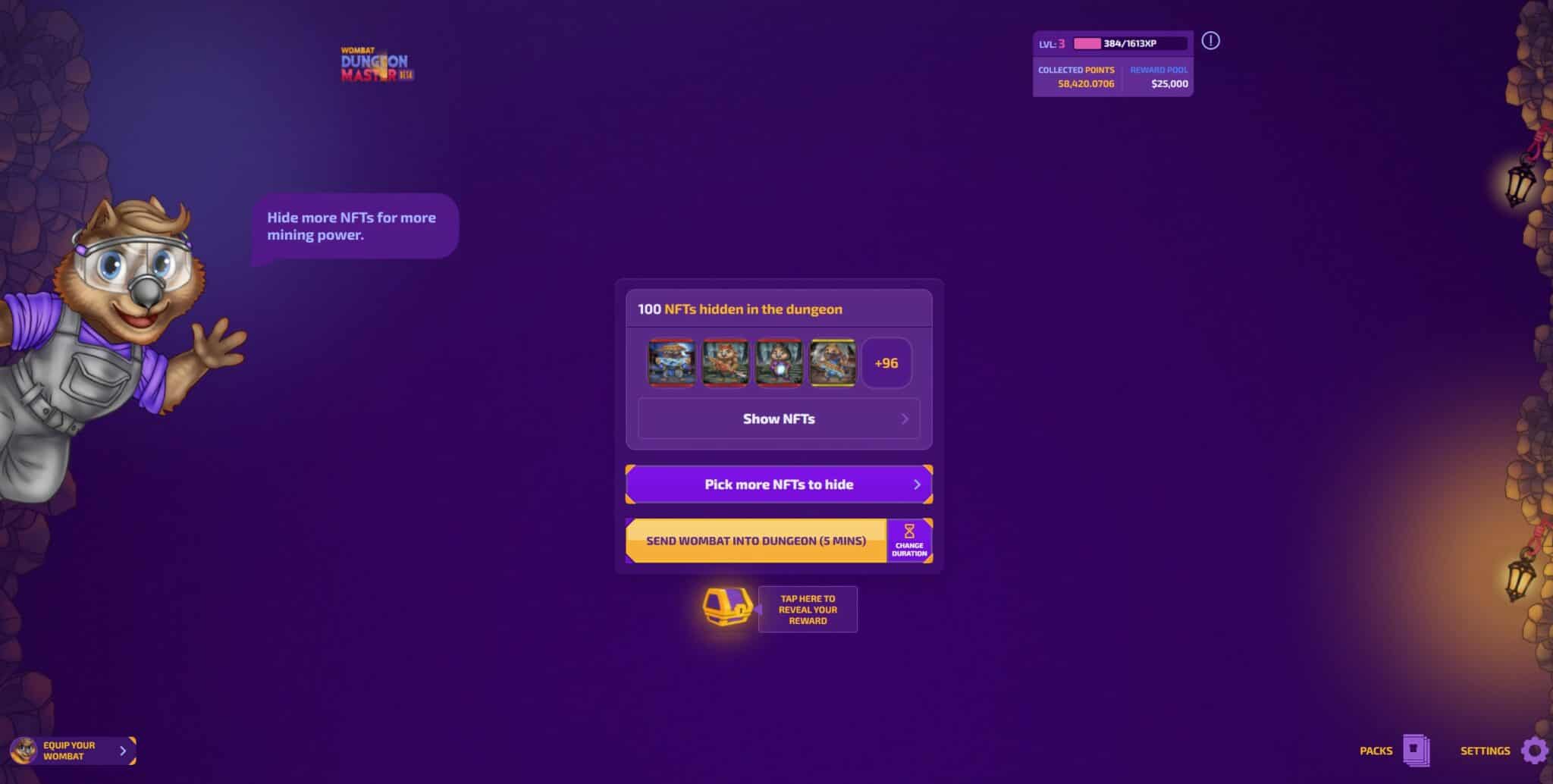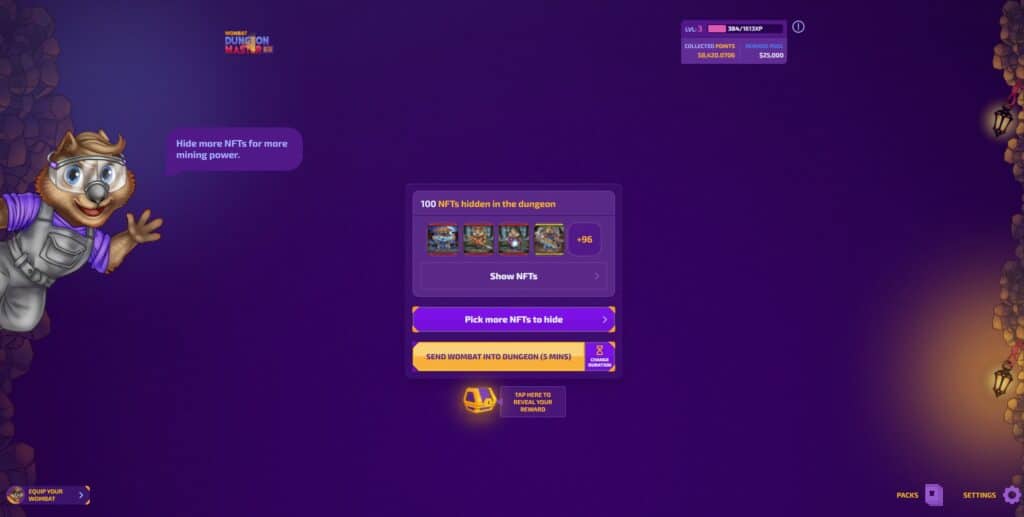 When the Wombats are on a treasure hunt, they'll now be able to mine new and valuable materials such as coal, iron, and uranium. Previously, they could only earn XP.
With mining iron, coal, and uranium, the players can now trade these minerals in exchange for Wombatium. Wombatium is a special element used to create new NFTs in the game.
There are various types of rewards in Wobat Dungeon Master: NFTs, Packs, and Reward Points.
As the game leverages WAX, there are two tokens used in the game: EOS and WAX.
Is Wombat Dungeon Master free to play?
There are some workarounds to get free NFTs in the game, but Wombat Dungeon Master is not free to play.
---
TOP 10 WAX Games: Final Worlds
WAX may not be among the top blockchains of today in terms of market cap, but with the pace at which more and more games are coming and becoming popular, we may see other blockchains stubble against this one.
Blockchain Brawlers being its biggest game ever, WAX blockchain has constantly been showing appealing numbers when it comes to Unique Active Wallets (UAW).
This article contained the top 10 best games on the WAX blockchain that are going to take on Web3. While some games in this list are already dominating, others are just preparing to be the next big trend in play-to-earn gaming.