There is no doubt that we are experiencing the battle of the metaverse. The technological advancement of society leads to the Metaverse and user-owned economies. That's indeed inevitable, and the big tech is jumping in, now that is still early.
Microsoft, Meta, Electronic Arts, Square Enix, Ubisoft, Atari and Nike are some of the big companies rushing to offer digital products, NFTs, create blockchain-based games, and Metaverses.
The recent news for the Metaverse and the intentions of huge gaming studios jumping into blockchain gaming makes Steam look small for their decision to ban NFT games from its platform.
All the above sound great and exciting, but what exactly is the Metaverse?
We can give various definitions of what the Metaverse is, and the reason is that we can only envision it at the current point.
Let's forget the big boys for now and try to explain the Metaverse from the standpoint of Blockchain Gaming.
When we say Metaverse, we think of a universe of connected worlds, assets, and experiences. What are the worlds, and what are the experiences?
The Worlds: Decentraland, VulcanVerse, The Sandbox, and all other similar projects that feature a community-owned world.
The experiences: Everything you can do digitally. Interact with others, visit a Museum with digital art, or even become a Metaverse worker.
The Assets: All kinds of NFTs that can be used in games and virtual worlds. Take, for example, Enjin's Multiverse, a series of in-game items that can be used within multiple games.
The connection: We have different Metaverses right now. In the future, using what we call "bridges," most Metaverses will get connected and create one single Metaverse with sub-metaverses, or digital nations.
Now let's get back to the big boys.
Microsoft: Mesh for the Metaverse
The battles of the Metaverse are heating up with Microsoft creating a series of products and services to fuel its Metaverse.
Microsoft Mesh is the upcoming and upgraded version of Microsoft Teams. The firm will use holoportation technology to create your avatar in the digital world— a technology based on the AltspaceVR social network that Microsoft acquired back in 2017.
Mesh is not just an app for hosting virtual meetings. They hope that the app will get the attention of architects, engineers, and designers who are in place to build extraordinary creations for the Metaverse.
Microsoft is also making Mesh available on a variety of devices, including the HoloLens 2, most virtual reality headsets, tablets, smartphones, and PCs.
Facebook: Meta, from the word "Μετά."
"Μετά" in Greek language means "after." What comes after for Facebook? A virtual world with billions of users.
The recent brand name change of Facebook to "Meta" has fueled a series of announcements from other companies and a price rally for the metaverse tokens.
With its solid user-base from Facebook, Instagram, WhatsApp, Oculus, and the 10$ Billion investment, Meta is in a dominant position to develop the infrastructures for the digital era of our society.
As the years go by, we are going to spend more and more time digitally; thus, the Metaverse is something everyone will experience.
Zuckerberg's Meta company sees the future and envisions a digital place for every person in this world. Creators will be in place to build structures, 3D objects, create experiences, and much more.
Are they going to succeed? Is it going to be decentralized? Will they provide value to the users or just another digital platform?
We have a lot of unanswered questions regarding Meta's plans.
Nike: From Physical to Digital Fashion.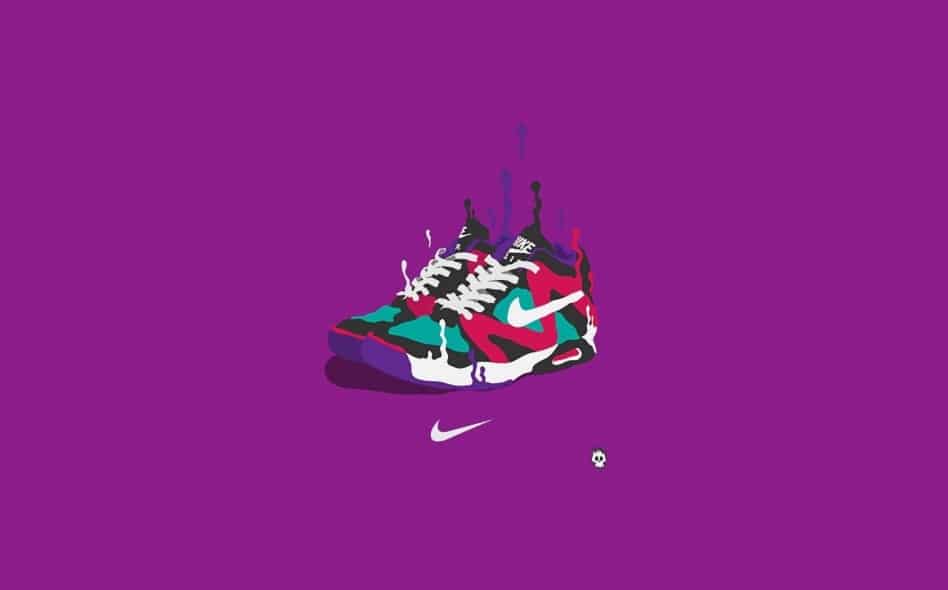 Nike is also quietly preparing for the Metaverse and has already filled seven trademark applications to protect its brand exposure.
Digital items listed in the filings include headwear, eyewear, bags, backpacks and sports equipment under both the Nike and Jordan brands, with their logos the Swoosh and the Jumpman and the "Just Do It" tagline.
Nike is getting ready to sell virtual clothing, eyewear, backpacks, sports equipment, headwear, and sneakers. In addition, the filings include both Nike and Jordan Brands with the Swoosh and Jumpman logos as well as the "Just Do It" tagline.
The company seeks virtual designers associated with clothing, according to some job listings the firm posted on October 23.
One of the patents include "CryptoKicks," digital sneakers that can create offsprings when mated with other sneakers.
Generally speaking, wearables in the Metaverse will be a massive industry with many fresh brands joining the space, such as Digitalax and others.
Electronic Arts: It's in the Metaverse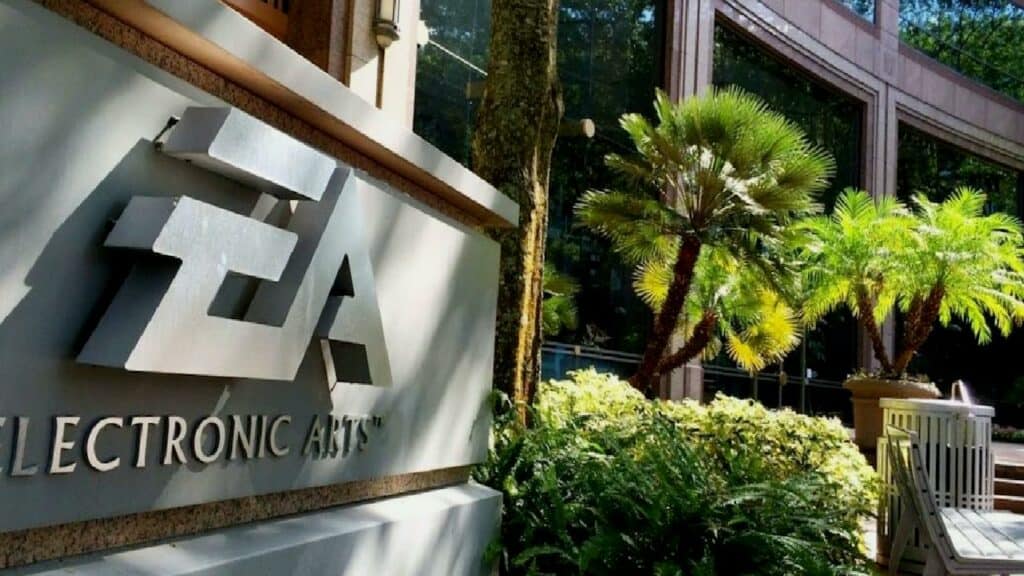 The news that EA Sports will not renew the FIFA brand name for its football franchise also included a mention that EA is looking at NFTs to monetize the game better.
In July, EA posted a job listing looking for a Sr. Director with NFT and Blockchain found in the description.
As reported by PCGamer earlier this week, during the company's earnings call, the CEO of EA, Andrew Wilson, called "NFTs and play-to-earn games the future of our industry." While this is bullish news, he added that "It's still early to figure out how that's going to work." Andrew Wilson continued, "I think that in the context of the games we create and the live services that we offer, collectible digital content is going to play a meaningful part in our future. So, it's still early to tell, but I think we're in a really good position, and we should expect us to kind of think more innovatively and creatively about that on a go-forward basis."
EA is jumping into the blockchain gaming space and, by extension, the Metaverse.
We might be a few years away from a pure blockchain-based title by EA, but we might see NFT integration in some of its games earlier than we think.
Ubisoft: The Early Adopter.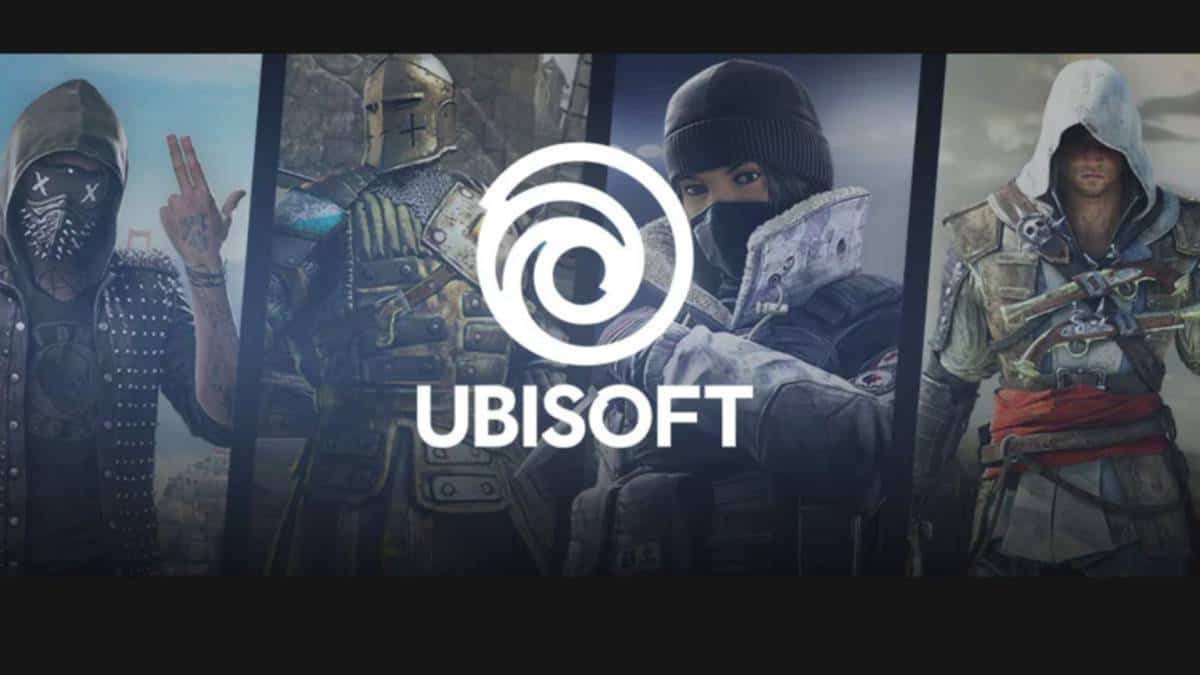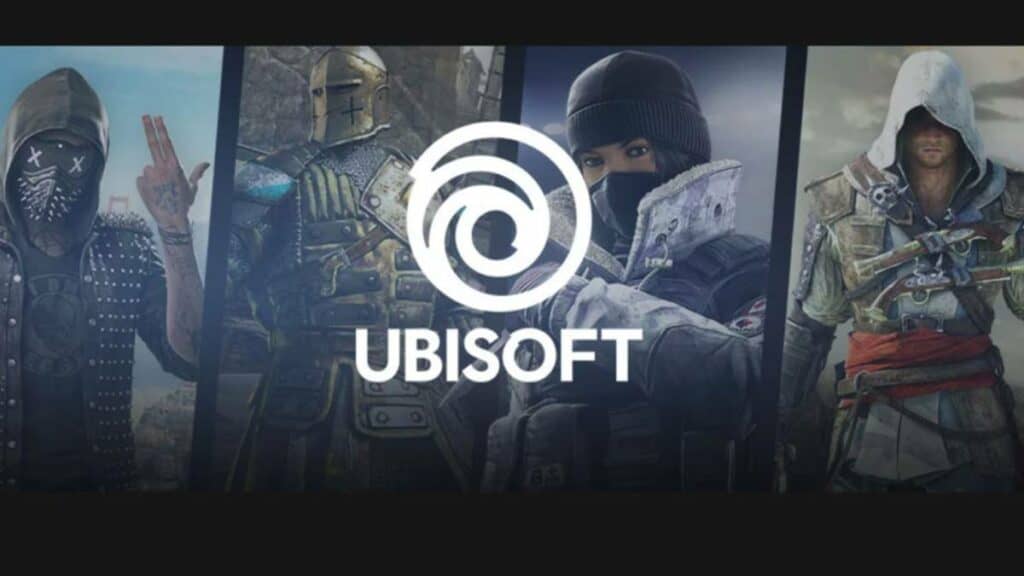 We have been writing about Ubisoft for a very long time here at egamers. The first big gaming studio to release an NFT-based project called Rabbids Token, a series of collectibles NFTs with all processes going to Unicef.
During the same time, it was made publicly known that Ubisoft had a prototype game ready with tokenized islands.
The past Entrepreneur Lab events by Ubisoft had a strong presence of blockchain gaming companies, including Xaya, Planetarium, Guild of Guardians, Sky Mavis, and many others. The selected projects received support from Ubisoft in several ways, while Ubisoft acquired the necessary knowledge of blockchain-based gaming since 2018.
As reported by International Business Times, Ubisoft's Chief Executive Officer Yves Guillemot, during an earnings call, stated that the company is interested in creating digital economies.
"As you see, this industry is regularly changing with lots of new revolutions happening. We consider Blockchain one of those revolutions. It will imply more play-to-earn that will enable more players to earn content, own content, and we think it's going to grow the industry quite a lot." Guillemot added, "We have been working with lots of small companies going on the Blockchain, and we're starting to have a good know-how on how we can impact the industry. We want to be one of the key players there."
Ubisoft's Earnings Call quotes sparked many posts and social media mentions as the blockchain gaming community have yet to see a severe triple-A title in the space.
It's worth mentioning that Ubisoft is an ULTRA block producer and has invested in Animoca Brands, an iconic company in the blockchain gaming industry.
You can find Ubisoft's earnings report here.
Atari: From T-Shirts to Crypto.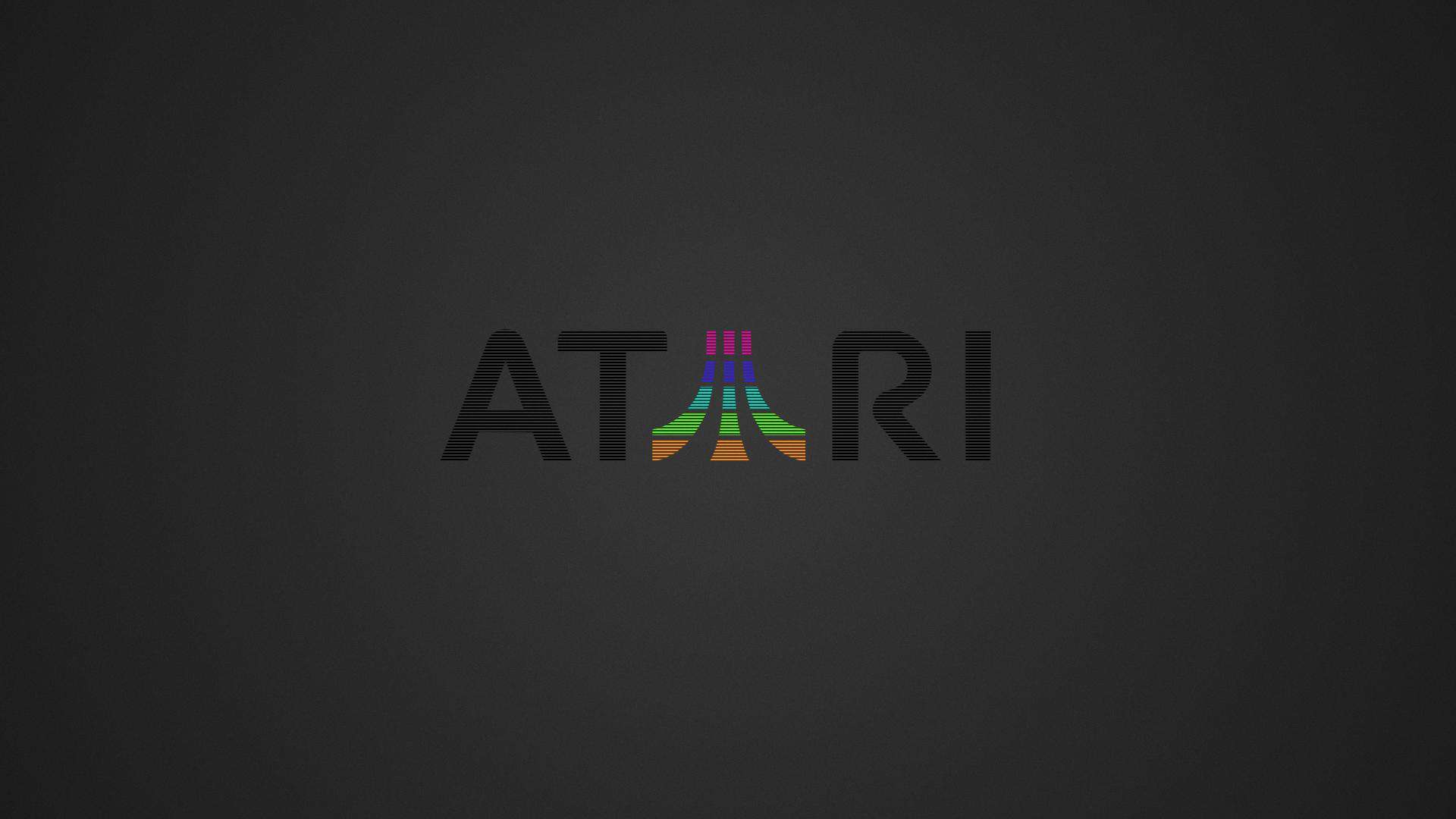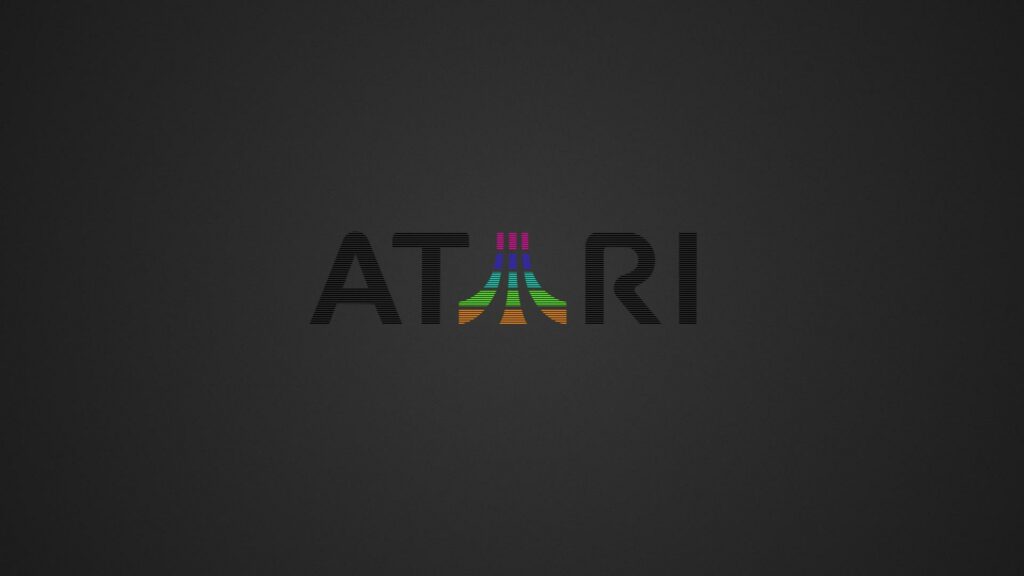 Atari was once a leading company in the gaming industry. Over the years, the iconic brand was left with somewhat 28 employees. The company took the blockchain bet and made a complete restart with its cryptocurrency token, ATRI.
The company launched its console, Atari VCS, earlier this year, and it's the first to support blockchain games.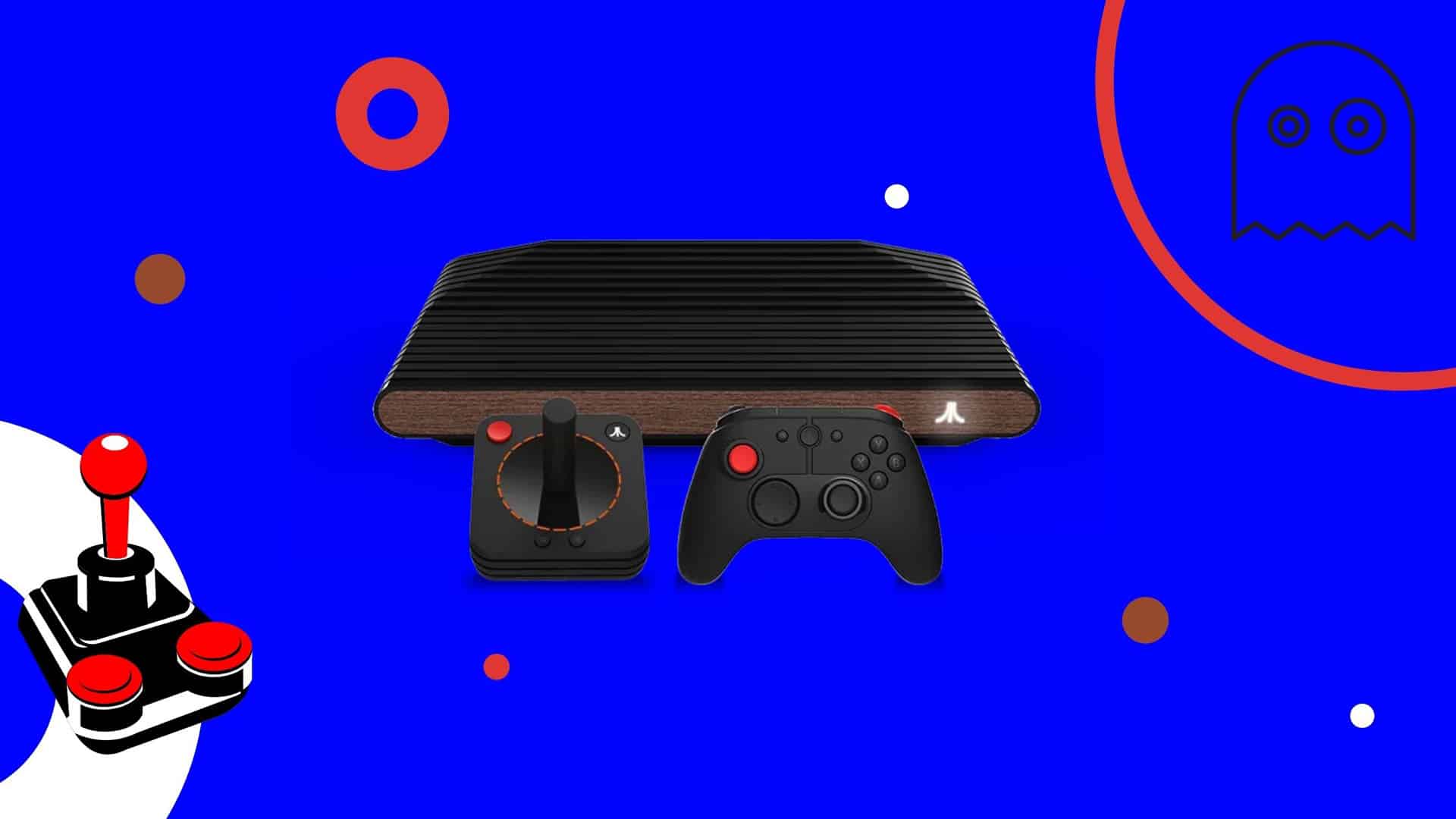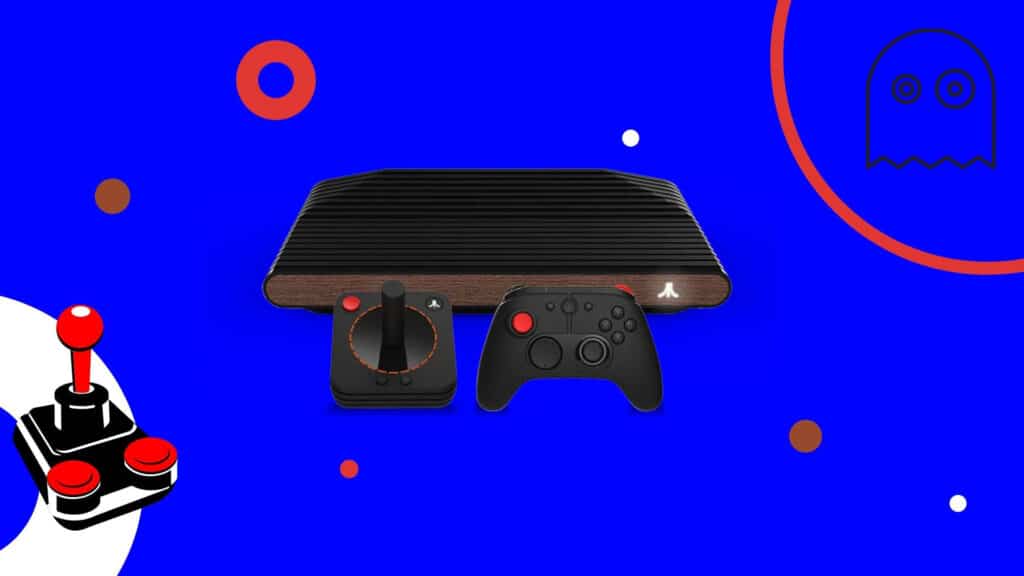 Atari has been investing in Virtual World projects like The Sandbox, where they own huge land parcels to build multiple digital experiences such as thematic parks and more.
In addition, Atari has teamed up with well-known brands like Animoca Brands, Venly, and Enjin.
In December 2018, Atari announced bringing RollerCoaster Tycoon Touch and Goon Squad on the Blockchain, but we haven't seen them three years later.
Square Enix: Let's Start With Japan.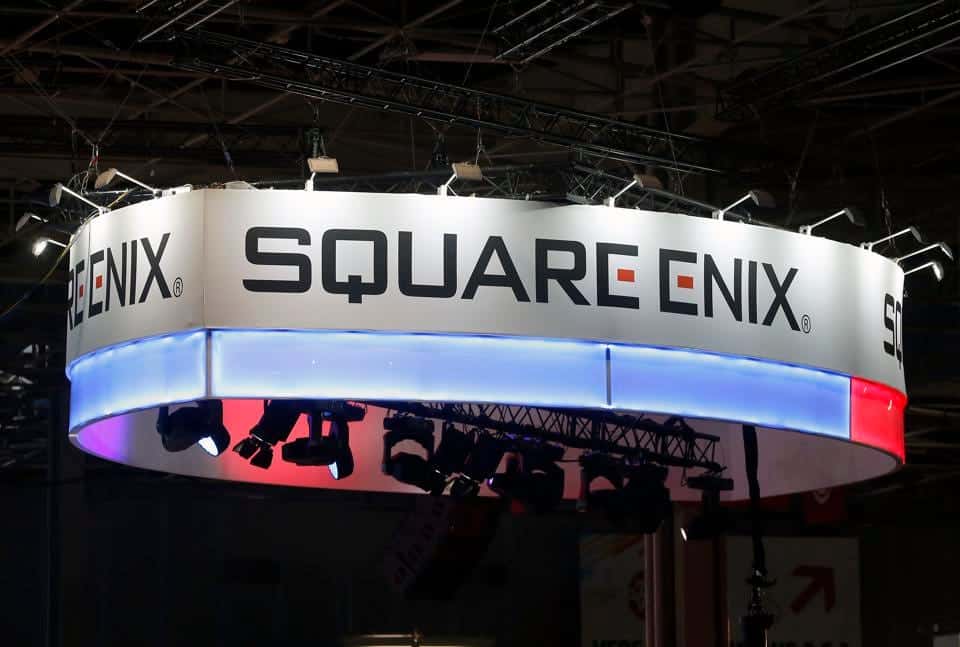 In partnership with Double Jump. Tokyo, developers of the once leading blockchain game, MyCryptoHeroes, Square Enix sold-out several NFT-based Digital Trading Cards on October 14, based on the video game Shi-San-Sei, using the Immutable X sidechain — a layer-2 solution on Ethereum developed by the creators of Gods Unchained.
Square Enix plans to offer trading through the secondary market, LVC, marketplace, which is developed by Yahoo Japan and a subsidiary of the Line app.
The Square Enix report read: "Games are further expanding from centralized into decentralized formats. In addition to the sort of content creation we have traditionally engaged in, we will focus on blockchain games premised on token economies as a form of decentralized content."
Additionally, we read: "Square Enix has recognized that NFTs have high affinity with our assets. The proof of concept phase is over. Will transition to full commercialization phase."
One thing for sure is that Square Enix is also jumping into blockchain gaming. If you don't know it, it's the developers of Final Fantasy, and it will be no surprise to see a Final Fantasy game on the Blockchain.
The Local Players
While all the mentions I made above are for the big boys who are willing to enter the space, we should not forget the actual Metaverse creators who inspired the new, digital generation of our society.
Enjin: Creators of the Multiverse.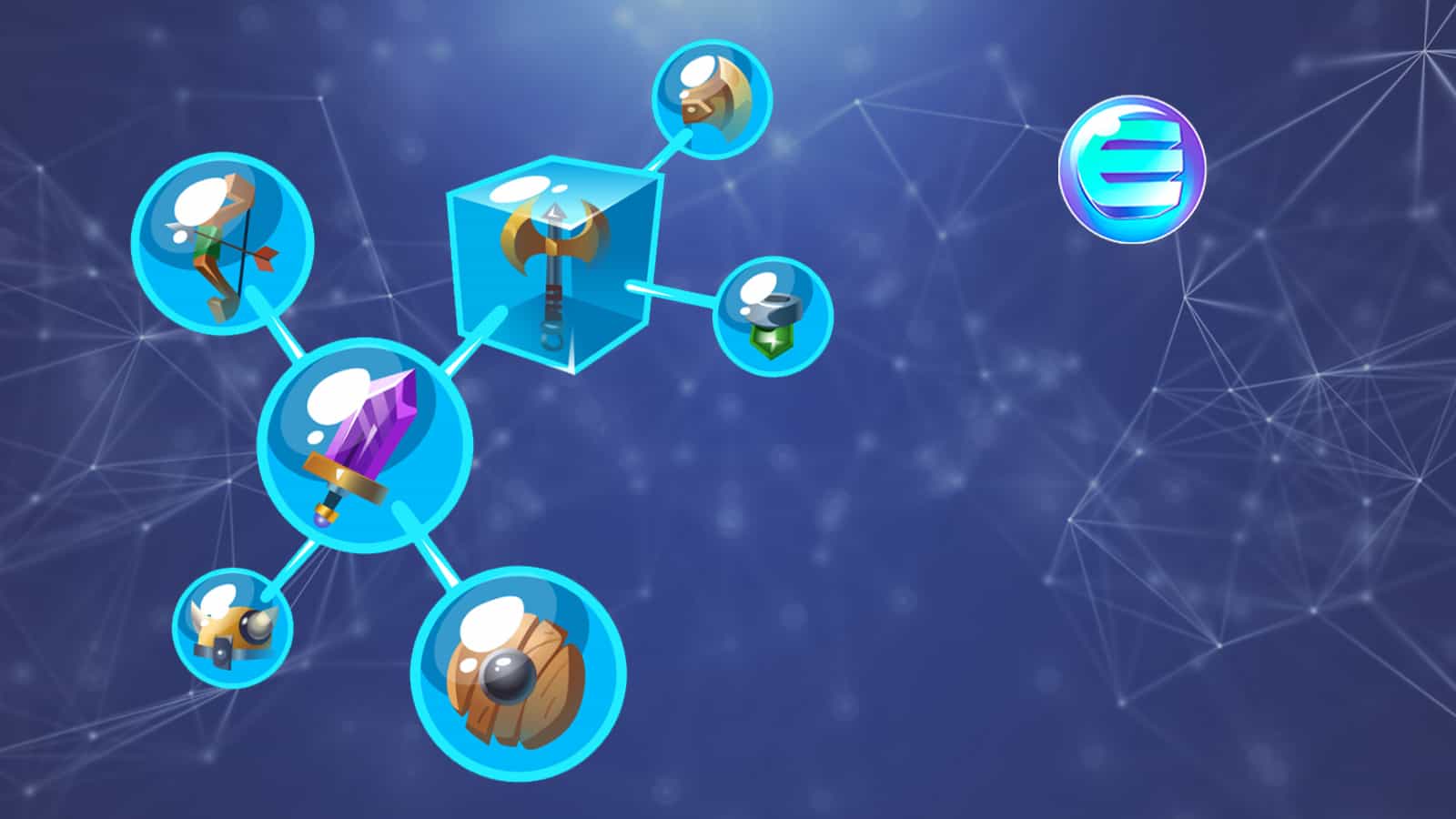 The world's first effort to make interoperable assets that can be used across multiple games.
Called "The Multiverse," Enjin has been in the forefront of the Gaming and NFT space since it was first introduced to the public in 2017. In 2018, Enjin already had achieved the assets interoperability on Ethereum network and players were able to jump from game to game using the same in-game item.
The increasingly transaction fees on Ethereum network resulted in a decline in assets trading and terrible in-game experience for the majority of Enjin Games. As a result, the company developed the Jumpnet EVM-compatible blockchain where gamers can trade and play without any fees.
Now Enjin is building the Efinity blockchain based on Polkadot's technology. Described as the "Highway for all NFTs," Efinity aims to become the home of non-fungible tokens and a Metaverse connected with all blockchains. This week, Enjin introduced a $100 Million Metaverse Fund to attract developers and creators.
It's worth mentioning that Enjin has created the ERC-1155 token standard which is a far more advanced token than the ERC-721 on Ethereum network.
Elysium: The Home of All Metaverses.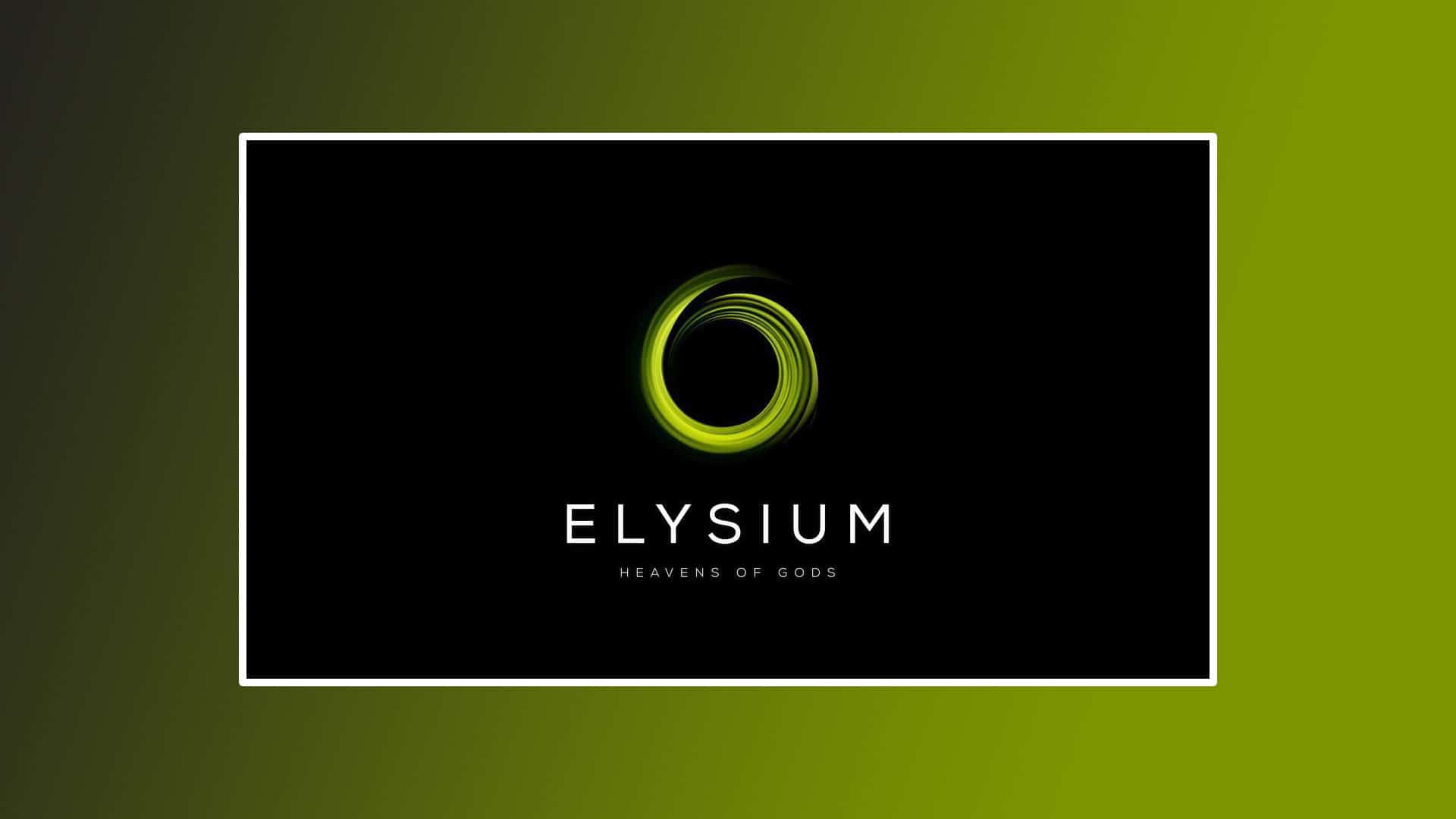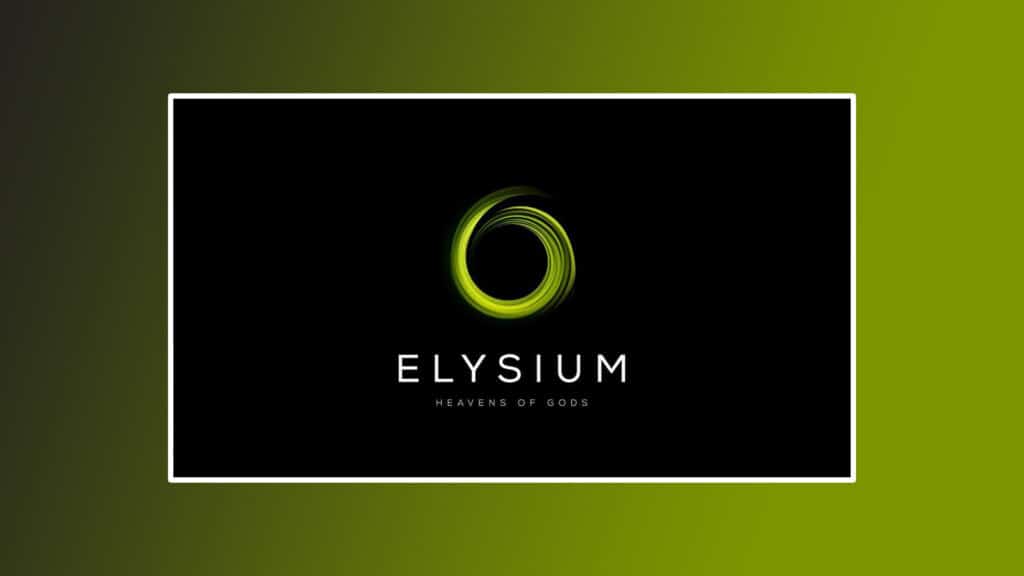 Vulcan Forged might be about one year old but their recent development actions have shown us that they are very serious when it comes to the Metaverse and the Blockchain gaming space.
The fully-completed ecosystem of Vulcan Forged aims to create an EVM-compatible blockchain that will host "all the Metaverses." The prime example is VulcanVerse, a blockchain-based MMORPG with land ownership where players can enjoy a variety of games inside the VF ecosystem.
VulcanVerse is basicaly a Metaverse that has much more to offer. Currently its in closed beta only to land owners.
The upcoming Blockchain by VF, Elysium, is expected to launch in around 4 months and it will compete Polygon in transaction speeds.
Decentraland: The Rest Can Follow.
It's popular and you can jump in right now. Decentraland is the first of its kind Virtual World, or commonly, Metaverse. Launched early in 2020, Decentraland offers an immersive experience to its users with community-owned land parcels and creations.
Undoubtfully, Decentraland paved the way for other projects to follow and continues to provide value to its users and investors.
There are multiple ways to monetize a land plot in Decentraland and a variety of "Digital Experiences" companies have emerged, offering multiple services inside the Metaverse.
Users can play games and get rewarded with tokens, they can participate in Conferences and virtual events in buildings designed specifically for these reasons. There are Museums exhibiting digital art and Casinos with virtual employees (real people) who are getting paid to work in there!
Decentraland is a fully working Metaverse that everyone can join for free using a modern browser and an internet connection. You can even join Decentraland as a guest!
The Sandbox: Voxel-Based Virtual World.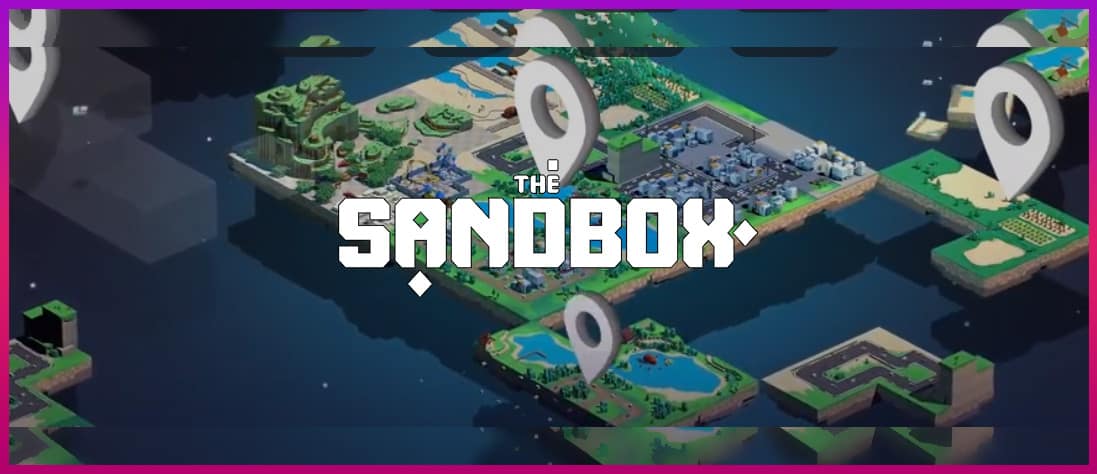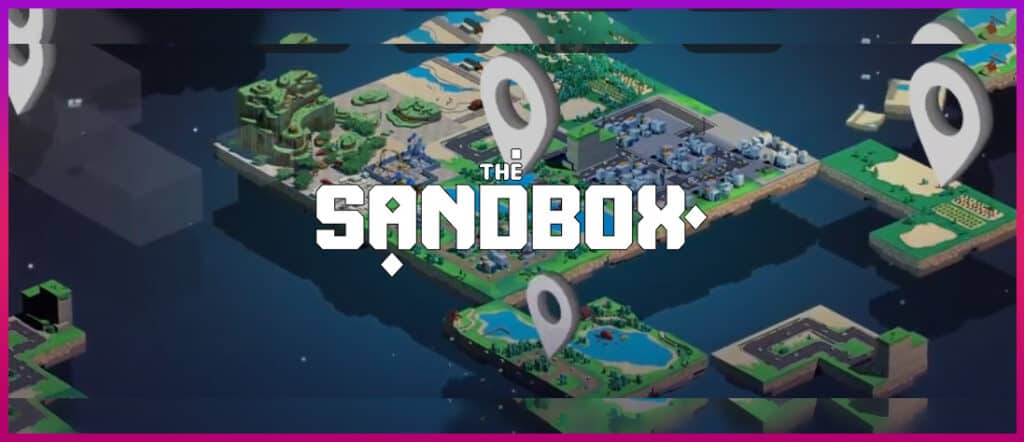 Following a successful 2D world game, Pixowl, the company behind The Sandbox decided to join the Metaverse in it's very early stages and since then is developing a next-generation 3D Metaverse with Voxel architecture.
The Sandbox, even if its not released yet has been one of the most promising Metaverses on the blockchain with millions in sales from the land parcel sales. There are many known companies and entities who have purchase land plots in order to create various experiences, including Binance and Atari.
TSB in short is a well-funded project and it's co-founder and COO, Sebastien Borget is also the director of the Blockchain Game Alliance, an initiative that serves the Blockchain Gaming industry.
Earlier this week, The Sandbox raised $93 Million to further expands its development efforts.
Conclusion.
Things are getting dire. The world's most famous companies are creating their versions of the "Metaverse," and the world's most popular gaming studios are developing blockchain-based games that will either become a Metaverse or connect with others.
There is a very strong presence from existing crypto-projects that helped shaping the idea of Metaverse, even if Facebook or Microsoft launches their plans, the existing Metaverses will benefit from massive influx of users in the future.
The battle of the Metaverse is real and it's just getting started. Is there space for everyone?