Here at egamers.io, we have been part of the Enjin community for a long time, following its progress, playing the Multiverse games, and, truth be told, believing in Enjin's vision.
You might be thinking that I'm shilling Enjin, but I'm not.
They introduced the ERC-1155 token standard, a superior version of ERC-721 that allows you to infuse $ENJ inside NFTs.
They launched the first interoperable gaming universe, called "Multiverse," and inspired a wave of interconnected games.
Enjin Mobile Cryptocurrency wallet is one of the most popular with NSA-Grade security.
In 2017 they raised $18.9 million through an ICO. In 2021 they raised again $18.9 million to develop Efinity, and they will do it again with the public EFI sale.
They are the only approved gaming cryptocurrency in Japan.
A dedicated team for blockchain-based Enterprise Solutions.
They are tapping into the Real Estate Market by literally providing the underlying technology to tokenize the world.
They dared to leave Ethereum after building for it so long to chase the vision of NFT interoperability across all blockchains.
JumpNet public access is around the corner, while Efinity, the Polkadot based-blockchain, will come later this year.
ERC-1155 traders are probably millionaires today if you consider that Enjin used to cost less than 5 cents per token. So, whether we are talking millions or thousands, Enjin has a hardcore community that is no match to other gaming projects.
Enjin Games like Lost Relics are known all around the world and a blueprint crypto-based server for Minecraft is available for everyone.
With that being said, Efinity is long awaited. To a degree, this could be because Efinity was initially going to be developed on Ethereum rather than Polkadot. And probably a bunch of other reasons, but their technology, at least the first part of it, is ready, and soon everyone will be able to mint NFTs on JumpNet.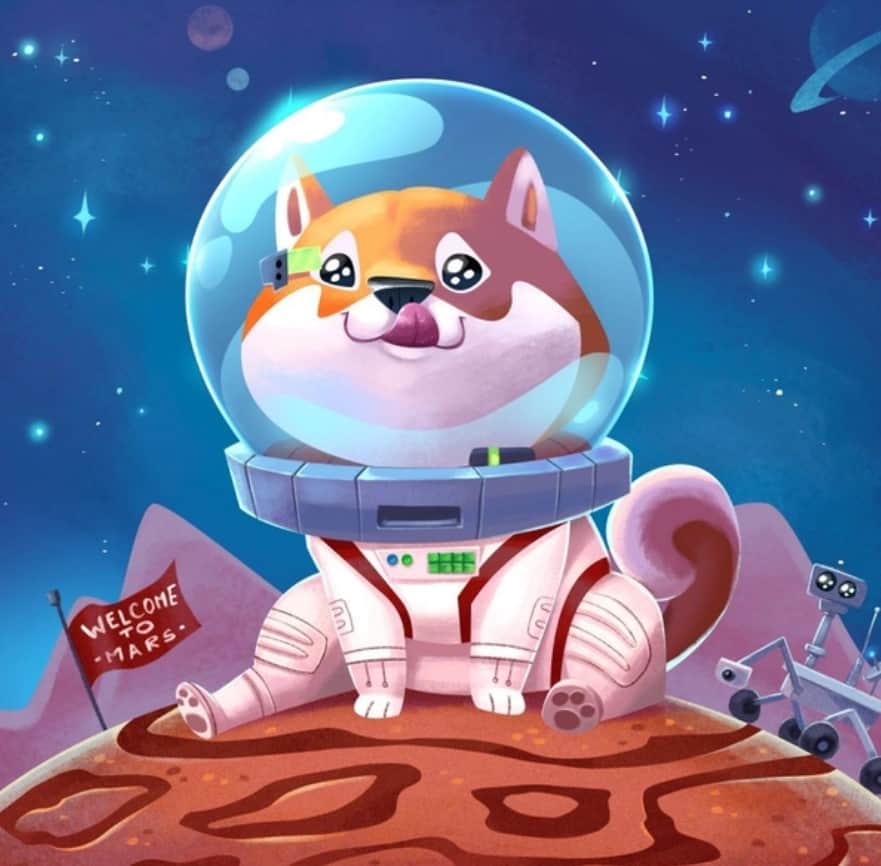 #MyFirstNFT
Now to the point of this article, Enjin recently demonstrated how businesses and marketers could reach thousands of users with little to no effort.
If you have been following either Enjin or egamers, you should probably know the Beam service, Enjin's marketing tool that allows individuals to create a QR code that contains an X amount of NFTs.
Users scan that QR with Enjin Wallet, and they instantly receive an NFT straight to their Enjin (Ethereum) wallet.
The "MyFirstNFT" marketing campaign was highly successful, and it demonstrated how brands could interact with their customers or potential customers innovatively and uniquely.
The campaign airdropped 50,000 unique ERC-1155, Artwork NFTs on Jumpnet using pay-per-click digital ads and posts on social media.
Enjin's marketing campaign resulted in 37,000 new wallet downloads within 48 hours, and the EnjinX marketplace now has thousands NFTs for sale from that campaign.
All 50,000 NFTs were sent at no cost. Doing that on Ethereum right now would require over $1 million in GAS fees, and JumpNet, as a proof of Authority chain, consumes 99.99% less electricity than Ethereum.
Beam service is currently in closed access to the early adopters of JumpNet, with Microsoft already using it to distribute digital tokens.
Until recently, scanning the QR with a default QR scanner app would result in an error, but now it takes you to a "reservation" page where it asks for the user to download Enjin Wallet and claim the prize afterward.
The Beam marketing tool can be used to share branded content and in-game items, which is one of the most popular use cases.
Enjin is working on adding Video/GIF support to the NFTs, which will bring up more smart advertisement use-cases.
"Marketing campaigns are most effective when they interact with the audience, giving instead of demanding. Traditionally, giving away free physical items is expensive, while digital items require adding friction to prevent abuse. NFTs are revolutionary for the marketing industry: they combine the simplicity and low cost of digital campaigns with the engagement of physical marketing. For brands seeking new ways to reach their audience, this is an enormous step forward."

Maxim Blagov, CEO of Enjin.
Stay tuned for JumpNet public access, we are going to see a zillion tokens minted.
Visit Enjin.io website.